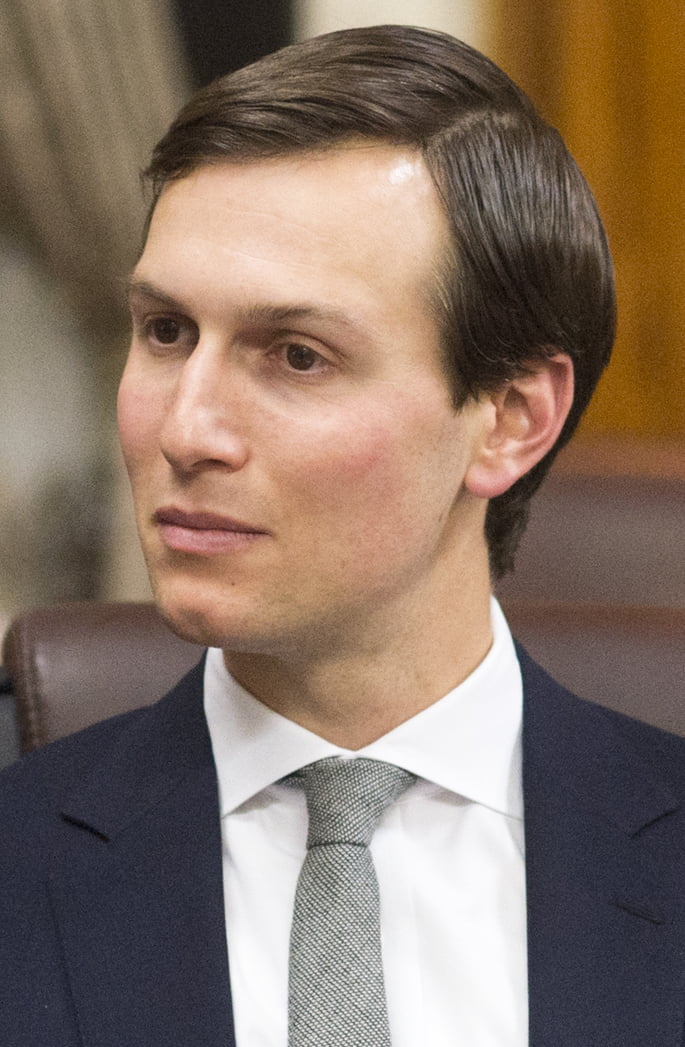 Deutsche Bank released a statement earlier on Monday denying claims that the bank reported "suspicious funds" associated with Jared Kushner, U.S. President Donald Trump's son-in-law and senior advisor, Reuters reported.
Last week, Manager Magazin, a German business magazine, reported that one of the largest German banks had evidence of suspicious transactions related to Jared Kushner and his family's accounts. According to the report from Manager Magazin, Deutsche bank was reportedly willing to hand over the information to Robert Mueller, the head of the Special Counsel investigation of Russian interference with the 2016 presidential elections.
Deutsche Bank has been a longtime lender to both President Donald Trump and his son-in-law, former CEO of Kushner Companies.
Black Bear Value Fund November 2022 Update
Black Bear Value Fund update for the month ended November 30, 2022. Q3 2022 hedge fund letters, conferences and more Dear Partners and Friends, Black Bear . . . SORRY! This content is exclusively for paying members. SIGN UP HERE If you are subscribed and having an account error please clear cache and cookies if Read More
The latest print edition of Manager Magazin claimed that Paul Achleitner, the chairman of Deutsche Bank's board, had the bank conduct an internal investigation, Mother Jones reported. The results of the investigation, which Paul Achleitner called "troubling," were reportedly turned over to the Federal Financial Supervisory Authority, Germany's bank regulatory agency commonly referred to as BaFin.
"Achleitner's internal detectives were embarrassed to deliver their interim report regarding real estate tycoon [Jared] Kushner to the financial regulator BaFin," the Manager Magazin article reported. "Their finding: There are indications that Donald Trump's son-in-law or persons or companies close to him could have channeled suspicious monies through Deutsche Bank as part of their business dealings."
Without providing any additional details about the "suspicious monies," the magazine reported that Deutsche Bank's leadership was worried about the backlash the bank will face when the results of the investigation reached Special Counsel Robert Mueller.
"What BaFin will do about [the bank's findings] is not the bank's greatest concern," the German magazine reported. "Rather, it's the noise that U.S. special counsel Robert Mueller … will make in his pursuit of Trump. For he will likely obtain this information—a giant risk to [the bank's] reputation."
Kushner, already wrapped in problems with Deutsche Bank, is the subject of an ongoing investigation by federal prosecutors. Newsweek reported last month that prosecutors at the U.S. Attorney's Office in the Eastern District of New York, in Brooklyn, subpoenaed Deutsche Bank for records pertaining to Kushner Companies. While the report didn't disclose whether the records involved Kushner or were tied to Mueller's probe into possible collusion between Trump's campaign and Russians, it certainly raised a red flag in Washington.
Deutsche Bank, however, issued a statement earlier on Monday after a weekend of speculation and denied claims made in the Manager Magazin article.
"It is wrong to assert that Deutsche Bank supplied the German financial supervisory authority BaFin with a report stating that the real estate investor Jared Kushner or companies or persons associated with him may have channeled suspect funds via Deutsche Bank when executing their transactions," the statement on the bank's website said. "We are taking legal action regarding this reporting."