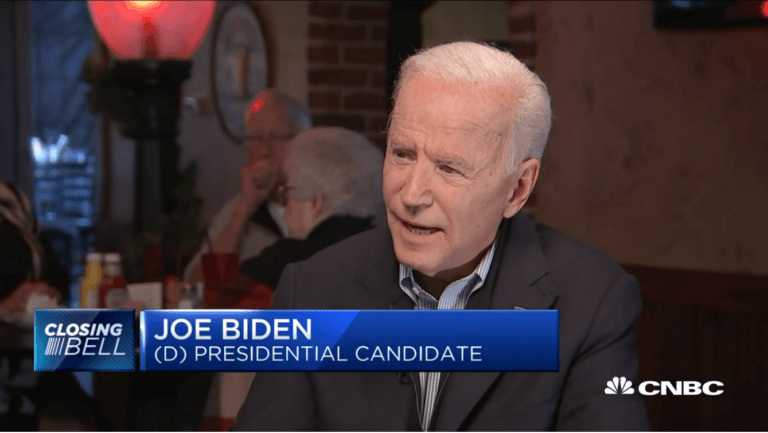 With the market reacting to the results of the Senate election in Georgia, there is already speculation regarding what a Democrat victory is likely to mean for tech companies, particularly when it comes those listed on the stock market.

Q3 2020 hedge fund letters, conferences and more
In response, please find below a comment from Giles Coghlan, Chief Currency Analyst at HYCM, offering his initial thoughts on what a Democrat victory means for tech companies.
Voss Value Sees Plenty Of Opportunities In Cheap Small Caps [Exclusive]
For the first quarter of 2022, the Voss Value Fund returned -5.5% net of fees and expenses compared to a -7.5% total return for the Russell 2000 and a -4.6% total return for the S&P 500. According to a copy of the firm's first-quarter letter to investors, a copy of which ValueWalk has been able Read More
A Democrat Victory Viewed As Being Negative For Tech Stocks
"Many market analysts see a Democrat blue sweep as being negative for US tech stocks, with some anticipating an 8% to 10% drop in the S&P 500. This is due to the risk of more tax and tech regulations being introduced as part of a Democrat victory. 
"Yet while there may be higher taxation and restrictions on tech activity as a consequence of a Democrat Senate, we must also remember that a large stimulus bill is also likely to be on the way. This will provide plenty of stimulus for stocks and, with more COVID-19 lockdowns on the horizon, I anticipate that tech stocks should avoid a heavy sell off and find dip buyers in the long-term. 
"Throughout 2020, our reliance on Big Tech to stay connected while working remotely has massively bolstered the industry's revenue and influence. The stock prices of the big five tech companies (Google, Amazon, Facebook, Apple and Microsoft) have all showed record levels of growth since the beginning of the pandemic. 
Breaking Up Big Tech
"However, governments now have their eye on the possibility of breaking said companies up. Ever since the CEOs of Amazon, Facebook, Google and Apple testified to the US congress last July, American legislators have become more vocal about the idea of bringing trust busting into the 21st century. But what could this mean for investors?
"In my mind, this could actually be beneficial. If Mark Zuckerberg is forced to spin off Instagram and WhatsApp from Facebook, Facebook stockholders will have a choice as to which of these newly formed independent companies they which to keep their equity in. Thus, such a development would actually bring more choice to investors as to where they want their assets to lie. 
In fact, a state-enforced break up of a company might be seen as positive news for investors. Equity analysts often speak about how the greatest sign of a company doing well is it being so large that it must be broken up. As such, any of the big five could enjoy a stock price surge of up to 50% if the US Federal Government moves forward with any plans to break them up."
Updated on