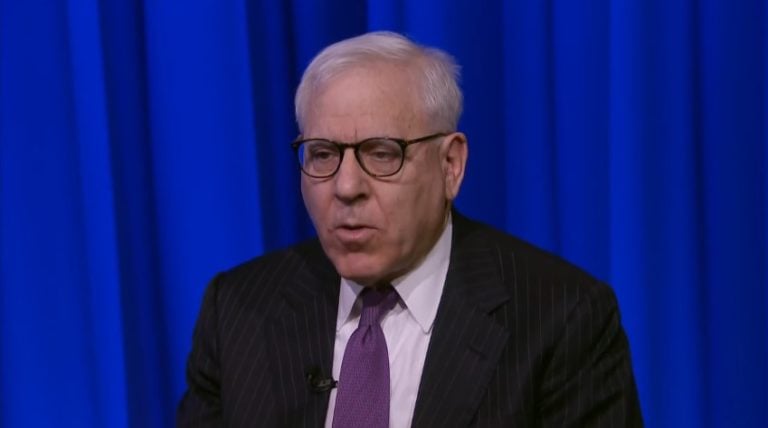 An interview with billionaire Private Equity titian and co-founder of The Carlyle Group, David Rubenstein. In this interview, David discusses private equity deals and investing in different countries. David also talks about risk and philanthropy.
Billionaire David Rubenstein: Private Equity Deals, Global Investing And Risk
Q2 hedge fund letters, conference, scoops etc
See's Candies Vs. Berkshire Hathaway
During his long career, Warren Buffett has invested in thousands of companies and acquired a whole range of businesses for his conglomerate. Q3 2022 hedge fund letters, conferences and more However, of all of these deals, two stand out as being the most transformational. If you're looking for . . . SORRY! This content is Read More
Transcript
And now to introduce our next a pair of esteemed panelists. Each one at the top of their profession. First Steven Adler who is president and editor in chief of Reuters. As suchMr. Adler heads the largest new news agency in the world. Reuters employs over 2300 full time journalists on the ground and 200 bureaus around the world. Stephen's team delivers the news photographs video and commentary to over 1 billion people a day. Before joining Thomson Reuters Mr Adler was editor in chief of Business Week and prior to that he spent 16 years at The Wall Street Journal Wall Street Journal leading teams to three Pulitzer Prizes. Between 1995 and 1999. Please help me welcome Stephen Adler. JoiningMr. Adler is David Rubenstein of The Carlyle Group a man who needs no introduction. David is a leader and public face of one of the largest most diversified and most successful private equity firms in the world. The firm has 170 billion under management across over 100 funds and it has over 600 investment professionals located in 30 countries. Prior to forming the Carlyle Group in nineteen eighty sevenMr. Rubinstein practiced law in WashingtonD.C. and was also deputy assistant to President Carter for domestic policy. Please help me welcome David Rubenstein.
Thanks very much. Welcome again welcome David.
My pleasure. So delighted that you're here. Happy to be here. Now it's early in the morning. It is but the people are delighted to see you. You know you can't see them they can see you. They are there. They are there. Yes. So we just heard a fairly pessimistic view at least of theU.S. economy and particularlyU.S. equities and we had another Thomson Reuters event a couple of nights ago where David Stockman was the key speaker and of course he just has the book out which is extremely negative about the economy. He basically says we're living in a Keynesian bubble and it's all cheap money and we're heading for a gigantic fall. And he recommends we all put our money inside the mattress which is an alternative investment of a different kind than we're talking about today. What are the odds of that that's true.
Well in any given period of time over the last several hundred years there are always people who say the world is falling apart the sky is falling. And you know occasionally they will in some short periods of time be correct. But you have to look at the longer period of time in private equity for example you tend not to say well is something going to be good today or the next six months or one year from today. But how is it going to be over the next five years or eight years or so. You know given the fact that populations are increasing that wealth is generally increasing that the emerging markets are emerging. I would say generally there's more like there's it's more like there's going to be greater wealth. Five years from today in the world than there is today. Yes there may be occasional down periods and yes if you're very good at market timing you may be out to get in and out the right time. But private equity is not so much about market timing it's about wealth creation by making companies better. And so I do listen to these kinds of stories from time to time and you know from time to time I do realize that markets will go down but it's not something that makes me lose sleep at night because I realize generally in private equity what we're trying to do is is create companies that are going to be more valuable over a longer period of time and if we don't try to market time quite as much. So you know each of those speakers that you just referred to and authors are you know maybe right on certain periods of time in certain areas but as a general rule of thumb I think that private equity people tend to be more optimistic about the future and in my case tend to be more optimistic about the future than say David Stockman. OK so let's.