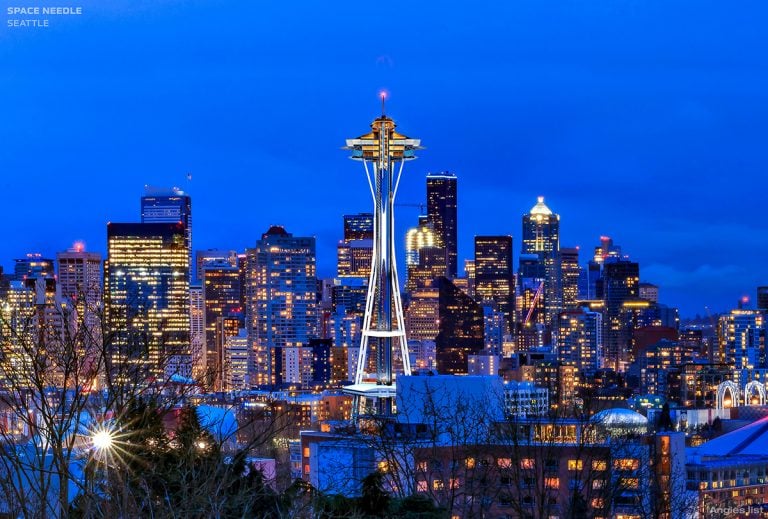 America is big, America is wide – but is America deep? People the world over are accustomed to seeing the glamorous façade of America in movies and pop promos, but what lies behind the country's most famous buildings? The folk at Angie's List put their research hats on and decided to find out. And then they put on their illustrator hat and drew up these cutaway images of America's brashest landmarks that show what these locations look like with their fronts removed.
Q2 hedge fund letters, conference, scoops etc
Greenhaven Road Capital 3Q22 Commentary
Greenhaven Road Capital commentary for the third quarter ended September 30, 2022. Q3 2022 hedge fund letters, conferences and more Dear Fellow Investors, The Fund is enduring its worst drawdown since inception. We were down again in the third quarter, bringing year -to-date returns to approximately -59%. Returns vary by . . . SORRY! This Read More
1600 Pennsylvania Ave (White House)
Maybe you don't want to look too deep into the closets and between the walls of this one, but the White House remains a place of keen cultural interest. Thomas Jefferson, the second president to live in the building, had actually been one of the competing architects to design it. He lost out to Irish-American architect James Hoban, although Jefferson did manage to add his own East and West Wings once the place was his own. His vision was informed by Palladio's influential Four Books on Architecture.
Statue of Liberty
A gift from the French, and today commonly held to be an ironic statement on this country of immigrants' increasingly isolationist and unwelcoming attitude towards the 'tired, poor, huddled masses yearning to breathe free,' the Statue of Liberty is mostly known for its façade designed by Frederic-Auguste Bartholdi. But under the copper surface, you'll find in these cutaway images an iron and steel skeleton designed by none other than Alexandre-Gustave Eiffel, whose company built the Eiffel Tower in Paris. Inside Liberty's pedestal you'll find an exhibition dedicated to the history of the landmark.
1491 Mill Run Rd (Fallingwater)
Frank Lloyd Wright's "most beautiful job," America's "most ingenious" building, Fallingwater offers a glimpse of utopian design that continues to inform fringe architecture in the States as designers battle to reconcile a hungry property market with the need to defend our planet and natural land. Inside this sympathetically arranged exterior you'll find more of the same. Stone floors pay no attention to the bounds between indoors and outdoors. Frameless windows seem to have grown from the walls themselves. And one detail the image can't catch: the sound of a nearby stream trickling is an essential element of the interior experience.
1260 6th Ave, New York (Radio City Music Hall)
The area around 6th Avenue was truly struggling around the turn of the 1930s as the depression struck. Poor old John D. Rockefeller found himself lumped with a piece of land that had little retail or resale potential. So he decided to go all out and regenerate the area himself, by building a massive theater for the people. With sponsorship from RCA, and expertise from theatre impresario S.L. "Roxy" Rothafel and designer Donald Deskey, Rockefeller built what would become the biggest indoor theater space in the world. Inside, trendy materials such as Bakelite and aluminum gave a posh yet accessible feel; regardless of what was on stage, the interior design itself was a spectacle.
400 Broad St (Space Needle)
The Space Needle's latest makeover has equipped it with the world's only rotating glass floor in addition to hundreds of tons of new glass panels with benches so that visitors can see just how ridiculously high (600ft) they are without needing to peer over anything. The 848-step central stairwell is another detail revealed by these cutaway images – it's a long way to run if you suddenly get vertigo.
233 S Wacker Dr (Willis Tower)
The former Sears Tower used to big. In fact, it was the tallest in the world for a quarter of a century after it was built, and still boasts nine million square feet of floorspace. But like the Sears company itself, progress overtook the building in the 1990s – though it is still a very impressive engineering feat. A bundled tube system of giant square supports ensures that the building – now called the Willis Tower – is both strong yet flexible in high winds.
206 Clarendon St (Trinity Church)
Have you heard of the Richardsonian Romanesque style? It debuted at 206 Clarendon St in Boston at the hands of architect Henry Hobson Richardson in 1872. As an attempt to add some gravity to America's lightweight architectural scene of the time, the church also needed to remain buoyant enough to evade the swampy land on which the city is built. That's why you'll spot over 4,000 wooden piles down in the foundations. Stained-glass windows, medieval-inspired stonework, and colorful mosaics are among the other features that give this style a curious blend of gothic pomp and delicate beauty.
New York City
For their final illustration, Angie's List created a revealing glimpse in cutaway images of New York's rivers… without New York's rivers. The East and North River tunnels remain a contentious issue in NYC, where damage from Hurricane Sandy as well as long overdue general maintenance looks likely to go untended until it costs so much and takes so long to fix as to force the city into its own depression. Still, it's remarkable to imagine these tunnels were built over a century ago and have ferried millions of people to work and play in the most exciting city on Earth.
In an age of glossy appearances, outrageous lies, and surface posturing, it pays to think about what's going on beneath America's power structures and infrastructure. Which building would you like to get a glance inside?