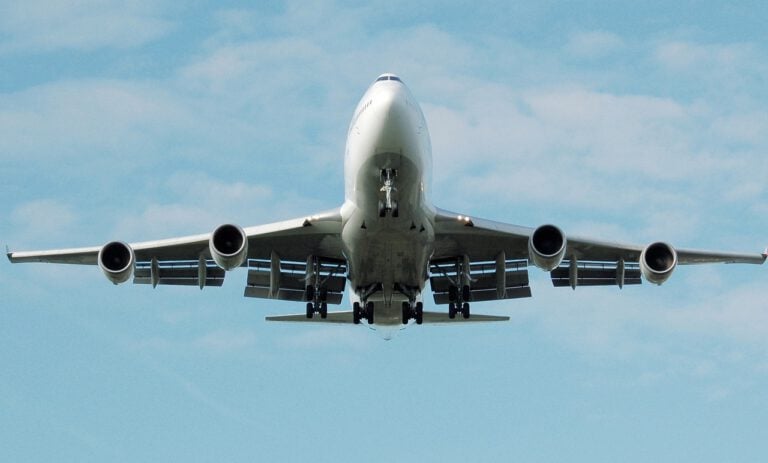 China was among the top three aviation markets a month ago. However, following the coronarvirus outbreak, the virus-plagued country is now in 16th place in terms of air traffic. This was bound to happen, and many expected it, considering that the deadly virus has traveled to about 25 countries by air. Thus, many would agree that the aviation industry will be hit the hardest by the coronavirus.
The coronavirus has not just affected the aviation industry in China, but global players as well. Until last month, flights in and out of China were about 5.2% of total global capacity. This week, the number has dropped to just 1.8%. These numbers might appear small, but according to OAG, which tracks global airline schedules, this drop is unprecedented in terms of volume.
To limit the spread of the virus, foreign countries and governments have been canceling flights in and out of China. In just a few weeks, the number of weekly scheduled seats dropped by 1.4 million. Data from air travel intelligence firm OAG shows that over 25,000 flights were canceled in the first week of February.
Gates Capital Management Reduces Risk After Rare Down Year [Exclusive]
Gates Capital Management's ECF Value Funds have a fantastic track record. The funds (full-name Excess Cash Flow Value Funds), which invest in an event-driven equity and credit strategy, have produced a 12.6% annualised return over the past 26 years. The funds added 7.7% overall in the second half of 2022, outperforming the 3.4% return for Read More
Overall, about 30 airlines have canceled their flights to China. Hong Kong-based Cathay Pacific has reduced 90% of its flights to mainland China. American Airlines and United Airlines also announced that they were suspending all flights to Hong Kong through Feb. 20. In 2019, Hong Kong accounted for 1% of total capacity for American, 2% for United and 3% for Air Canada, according to Cowen.

Country-wise, Japan now has about 200,000 fewer direct flight seats from China. This represents about 60% of the total air traffic between Japan and China or about 15% of Japan's total international flight capacity. Between the U.S. and China, the volume of air traffic has dropped 86%, amounting to about 73,000 cancelled seats. However, this is less than 3% of the U.S.'s total international traffic.
China's neighboring countries are seeing the worst impact. For instance, Macao saw a 68% drop in its weekly international flight capacity. Taiwan's airlines and Hong Kong-based Cathay Pacific will also feel a bigger impact due to their dependence on China flights.  Both British Airways and United Airlines have cancelled their China flights as well.
Something similar was experienced by the aviation industry during the SARS (Severe Acute Respiratory Syndrome) outbreak in China in 2003. In addition to major mainland Chinese cities, the epidemic hit Hong Kong, Taiwan and Singapore.
However, the financial impact of the coronavirus on the airline industry could be much more severe, considering the greater importance China now holds in the global economy, compared to where it stood during the SARS outbreak.
Aviation experts believe current flight suspensions are already at the level they were when SARS was at its peak. They see quick cancellations of flights as a lesson from the SARS crisis to limit the spread of the virus.
"The levels of cancellations that we are seeing are unprecedented and exceed any other pandemic event that we can recall," OAG's head of Asia, Mayur Patel, said.
During the SARS outbreak, Asia Pacific airlines lost 8% of annual revenue per kilometer, or about $6 billion in revenues, notes Singapore's Business Times. It is estimated that the coronavirus will result in at least first-quarter losses for the aviation industry. Mainland Chinese airlines such as Air China and China Southern Airlines are expected to be hit the hardest.
What about recovery?
Losses for the aviation industry are expected to increase if the coronavirus spreads further outside the country. However, the chances of that happening appear to be slim. According to Cowen, mainland China accounts for about 99% of the confirmed cases to date, in comparison to 66% during the SARS outbreak.

Experts believe airlines will try to recover some losses by cutting costs, such as non-paid leave for employees. Some airlines have also diversified routes to reduce their dependence on China.
Moreover, analysts expect the airline industry to bounce back quickly once the virus recedes. A month after the SARS outbreak was over, the Beijing airport reported peak passenger flows, while airlines were selling 90% of their seats, China Daily noted at the time.
OAG notes that although the aviation industry is taking a big hit due to the coronavirus, capacity and demand usually recover six months after the peak of the outbreak.
"Our experience of such events is that air services will return quickly after the virus has been contained, and demand will rapidly follow," Patel says.