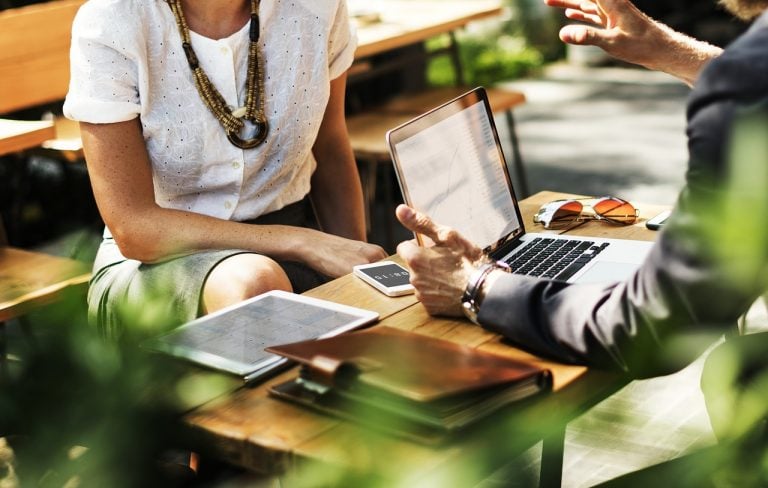 Much has been said about how to grow a company and sustain that growth over time. From building a sales funnel and forming strategic partnerships to implementing the right IT systems and establishing parameters for how employees interact with each other, with management and customers, there is no shortage of advice.
While all of this advice is crucial, for the most part it is strictly tactical. Yet no company is the sum total of its tactics. In my experience helping to grow Vietnam's largest privately-owned fast moving consumer goods company, THP, to a size where it was offered (but turned down) a $2.5 billion buyout deal from Coca Cola, I have seen another area that's crucial to growth:
Core values.
Gates Capital Management Reduces Risk After Rare Down Year [Exclusive]
Gates Capital Management's ECF Value Funds have a fantastic track record. The funds (full-name Excess Cash Flow Value Funds), which invest in an event-driven equity and credit strategy, have produced a 12.6% annualised return over the past 26 years. The funds added 7.7% overall in the second half of 2022, outperforming the 3.4% return for Read More
Q3 hedge fund letters, conference, scoops etc
By core values, I mean the principles that guide you as an individual and entrepreneur. The things you believe in adamantly and will never compromise on. It is these things that are at the root of your vision for your company and its future.
Take THP's founders, for example: my parents. There is no limit to their ambition, and they are relentless in pursuing their dreams. My father literally never gives up. The belief closest to his heart is, "Nothing is impossible. There are no limits to what we can accomplish." I talk about this in my book, Competing With Giants.
When a company is small, the founders and their unique core values impact all actions and choices fairly directly. But with growth, more layers are added between the founders and end results, including in the vital area of interacting with customers. So how the founders' worldview percolates down to the rest of the company becomes extremely important.
That is why I recommend that in the face of growth, companies develop a set of core values that create the foundation of a cohesive corporate culture. Doing so will help them achieve and refine their goals by embedding them into every employee who walks through the door.
Here are the seven core values that work for my company:
Put Customer Satisfaction First
Customers keep a company alive. So it is imperative that business owners take the initiative of listening to their customers' input and concerns, responding at a granular level, and meeting their needs in a timely way. But customers are not only those who buy your products: partners and suppliers are considered customers as well. All of them deserve to be treated with the utmost respect and to be included in process of setting mutually agreeable goals and expectations.
Adhere to International Quality Standards
Providing products and services whose quality level meets international standards helps ensure that you are delivering only the best, and most widely accepted, goods and solutions. Even if your company is strictly domestic, maintaining these standards, including advanced technology and management systems, will help you gain the competitive edge you need to grow at home, and to perhaps one day expand that growth overseas.
Behave with Responsibility Toward Your Community and Society
Your business is a citizen of your community and of society at large. So it's important to treat both with care and respect. Doing so also elevates your products and services to the level where they meet the highest international standards. Be sure to comply with environmental protection laws and food safety regulations, and to implement the ISO 14000 and HACCP management systems. Strive to make a positive impact on the community in all markets where you do business and to make sustainable development a priority when choosing business partners.
Believe that Nothing Is Impossible
Growing and sustaining a business is hard work, with plenty of setbacks and challenges that may seem daunting at times. But the absolute best way to overcome these is to have a positive, can-do attitude. Always focus on results. Never give up until the desired results have been achieved.
Dare to Think Differently in Conquering Challenging Goals
It can be easy to fall into the routine of taking a tried and tested course of action in the spirit of preventing setbacks and risks. Instead of caving to that temptation, think and act out of the box. After all, that's innovation! Then, learn from your failures and mistakes and show colleagues how they, too, can improve. Always help others to realize the power of positivity, help them believe they can make positive changes in any situation.
Keep the Spirit of Entrepreneurship Alive
Nothing is more important in determining success and failure than your own efforts. Don't seek to blame external factors. Instead, be proactive in making decisions, managing risk, carrying out your duties and inspiring your team to work collaboratively toward a common goal with the company's interests and image in mind. Help your team to achieve success, as well: their success is your own.
Maintain a Forward-Looking Mindset: Today Is Better Than Yesterday, But Not as Good as Tomorrow
Especially in more challenging moments, it can be easy to long for "how things used to be." Rather than getting stuck in that trap, constantly assess the present to develop innovative ideas for the future. Understand and encourage the spirit of learning, sharing, and innovative thinking. Always strive to improve working methods, processes, and technologies to increase efficiency and quality .
Act With Integrity
As a business leader, you have an impact and serve as an example. So you must rise to the occasion by remaining respectful and committed, choosing to do the right thing at the right time. If you realize you cannot meet a commitment, inform the person or people involved immediately and take responsibility for the consequences. Then, keep moving forward. Stay positive and dedicated to the task at hand; do not repeat previous failures or feel ashamed of them; stay true to your word.
At my company, we strive to ensure our employees live and breathe these 7 core values every day. Each employee can recite them by heart, and they are are often woven into the songs they compose and sing when we celebrate the company's anniversary each year. This has had a powerful impact on our ability to sustain growth over time.
Of course, each company is different. You will need to develop your own set of core values that align with your unique principles, worldview and ethos. Then you can work to transmit them to your employees, teaching them how core values can improve both business, and lives. For what is success unless you can help others to learn from it?