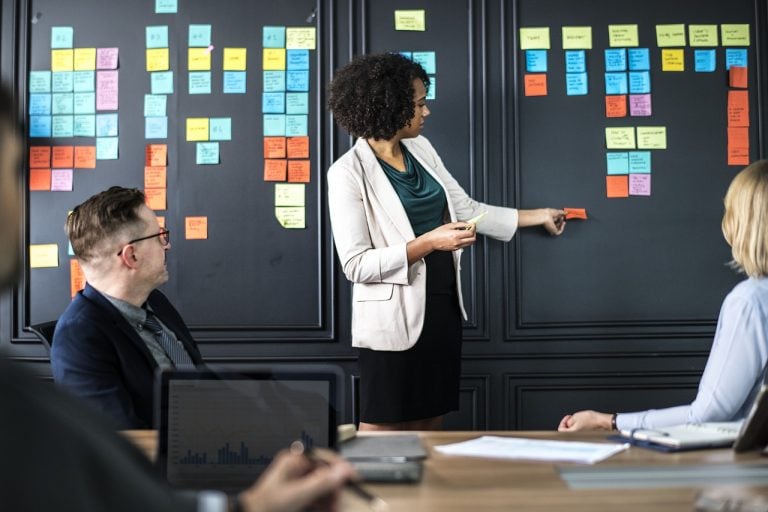 Users nowadays prefer a smartphone with a bigger screen as it enhances their experience when playing games, watching movies or performing usual tasks. Users sometimes might need an even bigger screen, such as when they want to share their screen with a larger audience or giving presentations. For such situations, users have an option to connect an Android phone to a projector to ensure their screen can be viewed by everyone present.
How to connect Android phone to a projector?
Android users can also connect their Android phone to a TV. Connecting to a projector, however, is a better option as they usually project a bigger screen size than a TV. This makes them perfect for data presentations or media playback. There are two options to connect an Android phone to a projector – connecting wirelessly or using a wired connection.
First, let's talk about using a wired connection.
This Clean Energy Hedge Fund Has Solid Returns In 2022 And Uses Amazon As A Precedent
Electron Capital returned 3.1% for October, bringing its year-to-date return to 8.3%. The MSCI ACWI gained 6% for October, raising its year-to-date return to -22.3%, while the S&P 500 returned 8% in October for a year-to-date loss of 18.8%. The MSCI World Utilities Index was up 2.7% for October but remains down 13.5% year to Read More
If you have the right cable, you can easily connect an Android phone to a projector. There are a couple of options to connect your Android phone to a projector using a wired connection:
HDMI – almost all projectors come with a built-in HDMI port. Some Android devices come with a Mini-HDMI port, which can be easily connected to a projector using Mini-HDMI to HDMI cable. If you have a USB-C Android phone, such as Samsung Galaxy S9 and Note 9, they come with an USB-C to HDMI adapter to support the connection.
MHL – this is a relatively new standard and uses specially-designed HDMI cables. These special cables allow the video signals to be transmitted via a special adapter from your micro-USB port. To use this, you may need to buy an MHL to HDMI adapter. To connect via MHL you don't have to do anything on your Android phone except for connecting it with the projector. On the projector, you need to switch the input to the MHL HDMI port to project the Android screen. To check the devices that support MHL, visit this page.
Connecting wirelessly to a projector
If you have an Android phone and a projector, then you can connect the two wirelessly with the help of streaming adapters and built-in projector mirroring support. The different methods to connect wirelessly are:
Using Chromecast – this is one of the easier ways to connect Android phone to a projector. All you need is a Chromecast streaming adapter, which costs around $35. One can easily plug this small adapter into any projector via an HDMI port. Your projector, however, must support HDMI connections. Once you connect, Chromecast will display the contents through the projector. Also, make sure that you disabled the power-save mode on your Android device. If enabled, it could reduce the quality of the stream.
Manufacturer Apps – many projectors come with built-in capabilities. Companies such as Samsung, LG, and others add video streaming support to their projectors and TVs. So, before you explore any other option, do check if your projector supports streaming or wireless device mirroring. If it supports it, then check for the specific app on the Play Store. Also, some projectors might not allow you to project the entire screen, but only the static images or document files on the projector.
WiFi Direct – this is another convenient option and is available within Android directly. To use this, your projector must support WiFi Direct. Follow the below steps to use WiFi Direct to connect an Android phone to a projector (steps may vary a bit depending on Android version and the device you use).
Swipe down on the display to access the notification shade. Tap on the gear icon to go into the Android "Settings" menu. As well, you can access the "Settings" menu from the apps drawer.
If you own a Samsung device, tap on "Connections," while those using other Android devices need to tap "Network & Internet."
Now tap on the "WiFi" to get to the WiFi menu.
Do make sure that the setting is turned on, and then tap on the "WiFi Direct." On some Android devices, you may first have to tap "Advanced" or "WiFi Preferences" before selecting "WiFi Direct."
Your phone will now search for the WiFi Direct devices. When it locates the projector, tap on it to connect.
Miracast – similar to WiFi Direct, Miracast is also a wireless standard to connect devices to other devices. Initial versions of Android supported Miracast, but Google dropped the support with Android 6 Marshmallow. However, Miracast still works on some Android devices because it is based on WiFi Direct, which is officially supported by Android. The best way to connect using Miracast is to make use of third-party apps, such as Castto. There is no guarantee that this method will work as Android does not officially support Miracast. You can still give it a try, or use another method.
Smart View on Samsung Devices – if you have a Samsung phone, then you may have one more option to connect wirelessly to a projector. You can use Samsung's Smart View to connect with some devices wirelessly. To do so, swipe down to pull up the Control Center and then tap "Smart View." Your phone will now search for nearby Chromecast or Miracast devices. Once it locates your device, tap on it to connect. Your Samsung phone will now be ready to stream onto the projector.