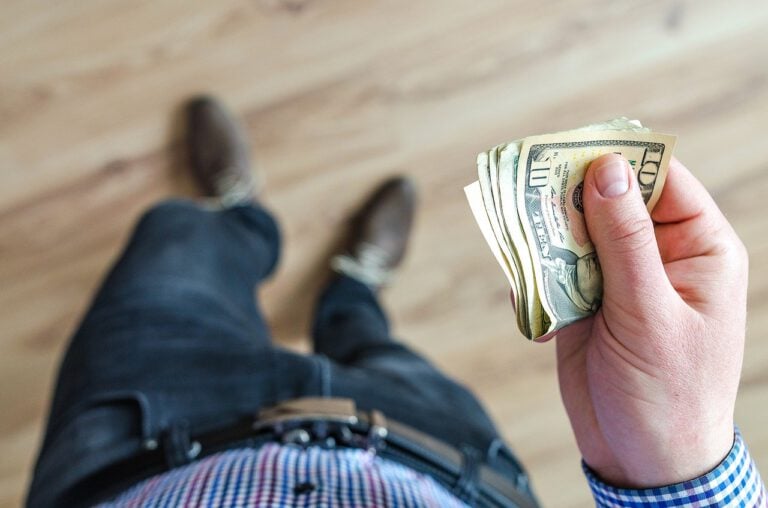 You can get all desperate and do literally anything to clear your debts.
But, hold on. You need to take care of the debt situation tactfully, or you might end up paying loads of unethical fees, interests, and most importantly you might be wasting a lot of time.
Q4 2019 hedge fund letters, conferences and more
Supercycle Sends Cash Flooding Into Commodity Hedge Fund Strategies
In May 2011, the commodity trading giant Glencore launched its blockbuster IPO, which valued the business at $60 billion. The company hit the market right at the top of the commodity cycle. In the years after, its shares crashed from above 500p to below 100p. The company is the world's largest commodity trading house. Its Read More
Methods To Clear Your Debt
Just making the regular monthly payments is not enough to clear your debts. There are several other methods to pay off your debts in a more organized and effective manner.
And guess what, all the methods or steps I am about to discuss here, are pretty simple and anyone can use them to stay out of debt.
These do not involve any complex mathematical calculations, or severe brainstorming, or say for example extensive research and understanding.
Thus, without delaying the central discussion of the post, here are your simple and unique ways to pay off debts, considering your benefits.
First thing's first, do you have a budget?
This is important. If your money is not charted out, like how much you earn, how much of it goes to monthly expenses, how much of it you are using to pay your debts, how much you save, and so on.. then you can never quite be able to clear your debts anytime soon.
That too if the debt amount is of a huge figure, then you can be well assured that without a proper budget, it will be very difficult.
So, the small yet significant step you must take, is make yourself a budget, that will contain the very basic details, as to where your money is going each month, in contrast to how much you are earning.
What budget to follow then? Is there any specific way to monitor your money, without any hassle or too much of mind work?
The Envelope Budget
The only one that I have in mind, that suits any financial condition is the envelope budget. It might sound a bit retro, but it still works seamlessly.
Given the recent times, no one uses an envelope to store money and barely any one carries physical cash, so you got to make them up in your mind.
In this budget, you will be having separate sections for your expenses, and among them savings, and debt payments will also play the roles.
Now, based on your income, you will be deciding how much of your money can you avoid putting in extra expenses, so as to make escalated debt payments.
More money you put in toward the debts, the faster you can clear them, as simple as that.
This budget structure can also be taken a bit further, and get it evolved into the Zero Based Budget, which in turn can be again revolutionized into the Zero Based Backward Budget.
I explained all of that in the post, paying off debt while living paycheck to paycheck.
Hence, if you are not content with the normal structure of envelope system, then you can anytime try out professional level budgeting.
But, whatever it is, having a budget is a must!
Official Options To Clear Your Debt
Secondly, are you considering official debt relief options?
Sometimes, following just a Do It Yourself debt payment structure, might not be enough to handle your debts efficiently.
There are setbacks in family finances, or other emergency costs arising every now and then, that can eclipse the money you have put aside for the debt payments.
Hence, you should seek out pro level options to solve your debt problems, so as to minimize the burden of the debt payments, and save both money and time.
The two most viable debt relief options, are Debt Consolidation and Debt Settlement.
Which one you should choose, is to be decided on your debt situation.
But, both of the methods can never be used for secured debts, like a home loan or an auto loan for example. Secured debts function differently than normal unsecured debts, like credit cards or personal loans.
Secured debts have assets involved, so there's practically no room for negotiation.
With Debt consolidation you will be bringing all the debts you have into one single debt amount or a single big loan structure (typically called a consolidation loan).
The best part of debt consolidation is, you get a single averaged out marginalized interest rate for all the debts you have.
And, when you are doing debt consolidation with debt relief companies and debt law firms, then you can expect to get a budget, and a payment schedule, for the debts. Working with those companies will just make things a lot easy for you.
Negotiating With Creditors
On the other hand, with debt settlement, you will be negotiating with your creditors to bring down the total debt amounts you owe.
If the negotiations go well then you might even get your interest rates lowered, till you pay the lump sum and clear your debts.
Debt settlement is a great tool to pay off medical debt, credit card debt, personal loans, payday loans, even student loans at times, and any other unsecured debts.
On the contrary, I am not talking much about bankruptcy, even though it is the most active debt relief option, as it is not favoured by many.
This option is most dominantly used for big debt amounts. But if you think, that you want to choose bankruptcy, then have a talk with lawyers and look which chapter of bankruptcy should you file, and how you will benefit from the filing.
Finally, give importance to savings
Only clearing your debts, won't make your situation any better. Yeah, it can give you a momentary relief, but there will be high chances, that your debt condition relapses.
The best way to avoid such recurrences, is to have ample savings and maintaining good money habits.
If required you should start to live frugal, and only focus on debt payments and savings, while totally neglecting other haphazard wishlist expenses.
Also, give importance to retirement savings accounts, and tend to increase your net worth by making lucrative investments, and by buying appreciating assets.
So, that's all for this post. As you can very well see, that the problem with debts, is not only debts. It's what welcomes debts.
Hence go low key and frugal, save money, avoid debts, and be happy.