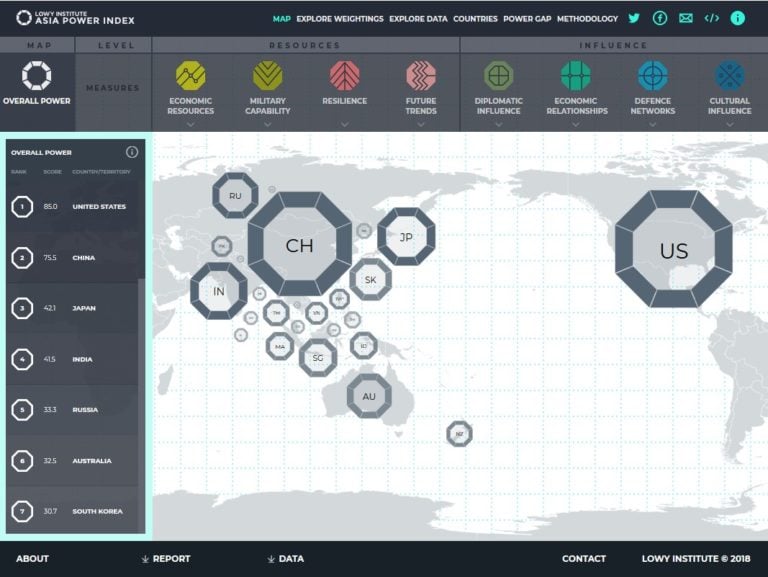 Whether it's the planning and execution of massive infrastructure projects like One Belt, One Road, or the dramatic increase in wealth occurring in the region, it's clear that the economic boom in the East is rapidly expanding Asia's influence on the world stage.
Q1 hedge fund letters, conference, scoops etc, Also read Lear Capital: Financial Products You Should Avoid?
Mohnish Pabrai On Uber Cannibals And Henry Singleton
At the end of October, the value investor Mohnish Pabrai gave a presentation and took part in a Q&A session at Boston College and Harvard Business School on the Uber Cannibal Investor Framework, which he has developed over the past decade. Uber Cannibals are the businesses "eating themselves by buying back their stock," the value Read More
More importantly, this growing economic might is also translating to geopolitical influence – and over time, it could have a paradigm-shifting impact on the balance of power in the world.
How to Compare Asian Powers
Today's interactive infographic on the Asia Power Index comes to us from the Lowy Institute, and it introduces a methodology to compare Asian powers using macro categories such as economic resources, military capabilities, cultural influence, diplomatic influence, and defense networks.
Each category is informed by a number of indicators – and there are 114 metrics in total. They include quantifiable numbers from public sources on things like military expenditures, global exports, global investment outflows, number of supercomputers, satellites launched, etc.
Interestingly, all of the data used to score powers in Asia is also contrasted to the United States, which helps give an idea of relative significance.
The Most Powerful Nations
We recommend exploring the interactive piece to get the most out of the data – but here are some meaningful spoilers to start with:
Overall Power
Taking all 114 metrics into consideration puts the U.S. into the #1 spot with a score of 85.0. Right behind are China (75.5), Japan (42.1), India (41.5), Russia (33.3), and then Australia (32.5). The U.S. leads in five categories, but falls behind China in three: Future Trends, Diplomatic Influence, and Economic Relationships.
Economic Resources
In this category, the U.S. and China are neck-and-neck with scores of 91.7 and 91.3 respectively. The next closest Asian powers are well-behind: Japan (32.9), India (26.8), Russia (17.0) and South Korea (17.0).
Military Capability
As expected, the U.S. ranks #1 with 94.6. On the Asian side, we have China (69.9), Russia (61.4), India (48.9), and North Korea (35.8).
Future Trends
This category takes into account future projections on economic growth, military expenditures, and working age population size. Not surprisingly, China ranks #1 here at 83.0. Behind it is the United States (60.0), and India (55.6). Other Asian powers are a ways further down the list, with Indonesia (11.7) and Russia (11.4) being the only other countries with double-digit scores.
For more, we recommend checking out the full-width interactive version provided by the Lowy Institute here.
Article by Jeff Desjardins, Visual Capitalist