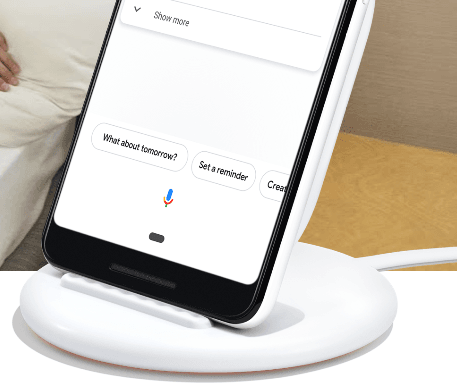 One major feature coming with this year's Pixel handsets is support for wireless fast charging. However, fast wireless charging on the Pixel 3 comes with a caveat. It will only charge at full speed if you are using a Google-certified accessory.
Fast wireless charging on the Pixel 3
Unapproved models of fast wireless chargers will only work at half speed, according to Android Police and The Verge. The maximum charging capability for Google-certified wireless fast chargers is 10 watts, while it is 5 watts for other chargers.
Further, Android Police noted that the Pixel 3 reads "charging rapidly" even when connected to an unapproved third-party charger. This could cause users to believe their Pixel 3 is charging as expected. Fast wireless charging on the Pixel 3 is cut in half on unapproved accessories even if the charger supports the Qi open wireless power transfer standard.
Gates Capital Management Reduces Risk After Rare Down Year [Exclusive]
Gates Capital Management's ECF Value Funds have a fantastic track record. The funds (full-name Excess Cash Flow Value Funds), which invest in an event-driven equity and credit strategy, have produced a 12.6% annualised return over the past 26 years. The funds added 7.7% overall in the second half of 2022, outperforming the 3.4% return for Read More
Google told Android Police that fast wireless charging on the Pixel 3 needs a "secure handshake" when using the Pixel Stand to charge at 10 watts. Such a system is absent on other chargers. The company added that full-speed charging will only be available on third-party chargers included in the Made for Google program.
Google also said it is working with third-party manufacturers to come up with a certification process via the Made for Google program. The certification process will ensure that third-party chargers also hit the full charging speed of 10 watts.
"We don't limit third-party devices, in fact, we're working with our partners in the Made for Google program to get fast 10W chargers certified for use with Pixel 3," the search giant said in a statement to The Verge.
Why is the Pixel Stand so expensive?
It must be noted that even though Google will certify third-party chargers to get them on par with the Pixel Stand in terms of charging speed, Google's unique charging user interface will be exclusive to the Pixel Stand.
The Pixel Stand costs $79, much more than other third-party chargers, which can be purchased for about $15. However, the Pixel Stand offers other features as well, like Google Assistant and serving as a digital photo frame.
Belkin has already announced a 10-watt Pixel 3 charger, which will be available soon. Hopefully more Google-approved third-party chargers will hit the market in the near future. The Belkin charger is listed for $59.99.
It was a strange move for Google to limit third-party chargers, considering that to support wireless charging, it had to shift from metal to a fragile glass back. The Pixel handsets also have a very small share of the market.
Pixel Stand also comes with a caveat
There is one other Google trick that could frustrate users who believe the Pixel Stand will fast-charge their non-Pixel handsets as well. The Pixel Stand offers a proprietary charging mode that can charge only the Pixel 3 up to 10 watts. Other Qi-compatible devices will only be charged at 5 watts. This means if you have more than one device that supports wireless charging, including a Pixel 3, you will need to buy two different chargers. Although not many will notice or care that their phone is not charging fast, the fact remains that Google is bypassing an industry standard.
Other smartphone makers like Apple, Samsung and LG do not practice such a thing. Even though Apple, LG and Samsung have different internal specs when it comes to fast-charging, all their standards are cross-compatible. For instance, Apple's iPhones will fast-charge on Samsung pads, and LG's G7 ThinQ phones will support chargers made for Apple phones.
Google announced the Pixel 3 handsets at an event on Oct. 9 in New York City. After being available for preorder initially, the handsets are now available to buy directly from retailers.
Last year's Pixel 2 was priced at $649 for the 64 GB model, while the 128 GB version sold for $749. The Pixel 2 XL was $849 for the 64 GB variant, while the 128 GB model was priced at $949. This year the 64 GB Pixel 3 handset is priced at $799, while the 128 GB model can be bought for $899. The Pixel 3 XL is priced at $899 for the 64 GB model, while the 128 GB model goes for $999. Google is offering three color options for the Pixel 3 handsets: Just Black, Clearly White and Not Pink.