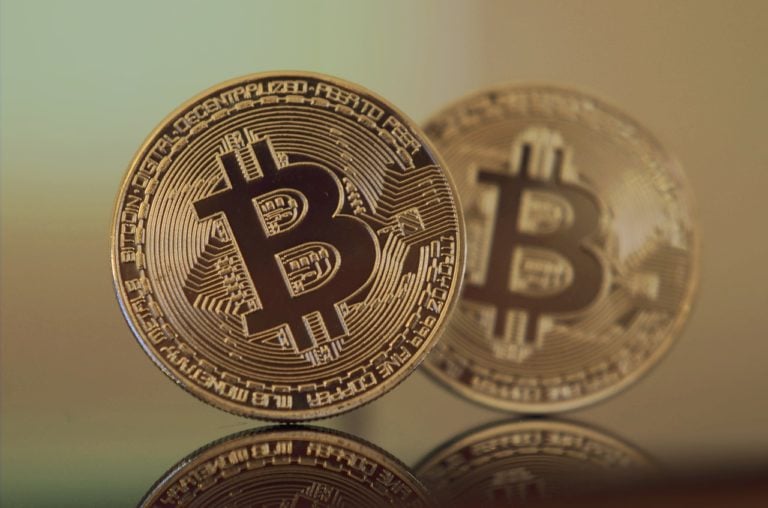 Bitcoin price continued to tumble around the world on Wednesday, falling below $10,000 on some exchanges. It was valued at $10,325 on Wednesday morning in London. It was trading at $9969 on the Coinbase exchange. That's a dramatic turnaround from nearly $20,000 in December. The bitcoin price had rallied about 2000% in 2017, and many investors expected the growth to continue in 2018. As panic selling continues to take its toll on cryptocurrencies, one industry expert has made a scathing comment about the bitcoin pyramid scheme.
It's no fraud, but its fundamentals make no sense
The drastic decline in the prices of bitcoin, ethereum, ripple, and other virtual currencies has wiped out more than $200 billion off the value of cryptocurrencies worldwide. According to CoinMarketCap, every single virtual currency in the top 20 has declined this week. The total market value of global cryptocurrencies has plunged from $654 billion on Tuesday morning to $450 billion, according to CoinMarketCap.
It might just be the beginning of the bitcoin pyramid scheme, but investors already seem to be scared. Investors fear that governments might crack down or completely ban bitcoin and other cryptocurrencies. Regulators in Germany, South Korea, and China have indicated that they were preparing to crack down on virtual currencies in the coming days. Though bitcoin price has soared since last year, many experts have warned about the risk.
This Crypto Hedge Fund Manager Thinks The Crypto Winter Is Almost Over
When the Great Financial Crisis hit in 2008, the pseudonymous Satoshi Nakamoto published the first paper on bitcoin, proposing a new financial system that didn't depend on "trusted" third parties. However, today's crypto ecosystem has diverged so far from the original intent of cryptocurrency set out in that paper that it's virtually unrecognizable. Now we're Read More
In an interview with CNBC, former Wells Fargo chairman and CEO Dick Kovacevich said bitcoin was a pyramid scheme. The bitcoin pyramid scheme "makes no sense." Kovacevich said, "I'm just surprised it isn't even lower." He was of course referring to the bitcoin price, which has lost almost 50% of its value since last month. The former Wells Fargo CEO also termed cryptocurrencies as "scam."
Kovacevich said he never called cryptocurrencies a fraud "because there is no fraudulent thing going on." In the bitcoin pyramid scheme, you're betting that someone is going to buy it, he told CNBC. Some people have been right so far, but its "fundamentals make no sense." Dick Kovacevich is not the only banker to have attacked the bitcoin mania.
In September last year, JPMorgan Chase CEO Jamie Dimon called cryptocurrencies a fraud. However, Dimon said last week he regrets calling bitcoin a fraud. It doesn't mean he has changed his views on cryptocurrencies. It just means he is "not interested that much in the subject at all."
Billionaire investor Warren Buffett has also predicted that the virtual currency frenzy is not going to end well. Buffett told CNBC, "I can say with almost certainty that they will come to a bad ending." The Oracle of Omaha did not predict when or how it would unfold, but he said that he would "never have a position in them." Buffett's colleague Charlie Munger has also denounced cryptocurrencies.
Some claim that many MLM companies are pyramid schemes, but that is not so. Click here to learn more about the top MLM companies.
The beginning of the regulatory crackdown on bitcoin
Bitcoin investors panicked on Tuesday after an anonymously-run bitcoin exchange called BitConnect announced that it was shutting down due to massive cyber attacks and regulatory warnings about issuing its own cryptocurrency. BitConnect used to issue its own virtual currency called BCC in exchange for bitcoin. However, it was accused of being a bitcoin pyramid scheme. Soon after its announcement, the value of BCC plunged more than 95%.
These are actual digital gravestones of Bitconnect bagholders having their savings evaporate before their eyes.

The bitconnect subreddit is a cemetery. R.I.P. 💀

There will be more in many different subreddits. pic.twitter.com/l9yfuZq9q8

— Frλ͎ncis ☣️ (bullbitcoin.com) (@francispouliot_) January 17, 2018
Meanwhile, the People's Bank of China (PBOC) has issued a memo urging authorities to ban the centralized trading of cryptocurrencies in the country. Beijing has also tightened the grip on bitcoin miners. A multi-agency task force has asked the provincial governments to get the miners to "exit the cryptocurrency mining industry." Instead of officially banning bitcoin, China has cited financial risk and excessive electricity consumption as reasons why it would "eradicate" the bitcoin mining industry.
South Korea's Justice Minster Park Sang-ki told media last week that the country was preparing a bill to ban bitcoin trading. The bill was being prepared after "enough consideration" with agencies such as the Finance Ministry and the central bank. South Korea is one of the largest sources of demand for cryptocurrencies. If the country bans local bitcoin exchanges, it would have a significant effect on bitcoin price worldwide.
What bitcoin pyramid scheme? Analyst says price will reach $100,000
Some analysts remain bullish on cryptocurrencies despite all the hurdles. Saxo Bank analyst Kay Van-Petersen said in a recent interview that bitcoin price would reach between $50,000 and $100,000 by the end of this year. Van-Petersen had predicted in December 2016 that bitcoin would hit $2000 in 2017. The bitcoin price went from $900 in December 2016 to $2000 in May 2017.
From the current levels of around $10,000, bitcoin price has to rise about 900% by the end of 2018 to reach $100,000. The Saxo Bank analyst added that ethereum would outperform bitcoin this year due to its more unified leadership.