Bitcoin price soars to new record high
November 30, 2020 Update: After almost three years, the bitcoin price soared to a new record high today, trading as high as $19,786.24. The previous record was set in December 2017, according to data from the CoinDesk Bitcoin Price Index. The new record beat the previous bitcoin price record by $3.
After touching the new record high, bitcoin pulled back, falling by about $500. Kevin Kelly of Delphi Digital told CoinDesk that the significance of a new record high in dollar terms can't be underestimated. He noted that many skeptics have said bitcoin's failure to reach a new high despite the favorably macro backdrop was a major red flag. However, the new record high provides "another testament to bitcoin's staying power," Kelly added.
So far this year, bitcoin is up more than 100%. Since the March lows, after the bitcoin price crashed more than 50% in one day, the cryptocurrency has rallied over 400%, according to CoinDesk.
Bitcoin price prediction suggests path to $100,000
October 30, 2020 Update: The bitcoin price has been at $10,000 or higher for almost 100 days, and one prediction suggests the next stop could be $100,000 if the cryptocurrency holds the $10,000 level through the election.
Citing data compiled by Twitter user Julio Moreno using CoinMetrics, CoinTelegraph reports that the bitcoin price has climbed by an order of magnitude after holding certain price levels, which is leading some to a prediction of $100,000. For example, the cryptocurrency climbed to $100 after holding $10 for 100 days.
After holding $100 for 100 days, the bitcoin price jumped to $1,000 in only two days. It took 150 days for the bitcoin price to climb from $1,000 to $10,000 after the cryptocurrency held $1,000 for 100 days. The TIE reported earlier this week that the bitcoin price had held above $10,000 for over 90 days, which was the longest period in its history.
If history holds true, then the bitcoin price will climb to $100,000 after holding the $10,000 level through at least Nov. 3. However, it's anyone's guess how long that will take.
Bitcoin price takes a break after Thursday's rally
September 25, 2020 Update: The bitcoin price is taking a rest today after the sharp rally on Thursday. Prices climbed back above the 100-day moving average to $10,750 on Thursday, although they stepped back a bit today. Thursday's gain was the biggest one-day gain since July 27, based on data from Coin Metrics. The 100-day moving average was at $10,448, so the bitcoin price has held onto that level handily throughout the trading day today.
Today could have brought extreme volatility as $1 billion worth of bitcoin options contracts expire today. However, the fact that nothing has really happened suggests options traders aren't buying the cryptocurrency when their contracts expire.
31 May, 2018 Update –  Unfortunately, since our last update it appears as if Bitcoin has taken another downturn. With a price currently around $7500, the price took a major downturn over the last few days. However, that doesn't necessarily mean that Steve Wozniak is off base with his Bitcoin price prediction.
Wozniak has certainly not revised his extremely optimistic view of cryptocurrencies just due to this most recent downturn,  and it's important not to panic about the drop in value – at least not yet. Bitcoin value is incredibly volatile and it's to be expected that the price will dip from time to time, and the price is still higher than it was last year at this point in time.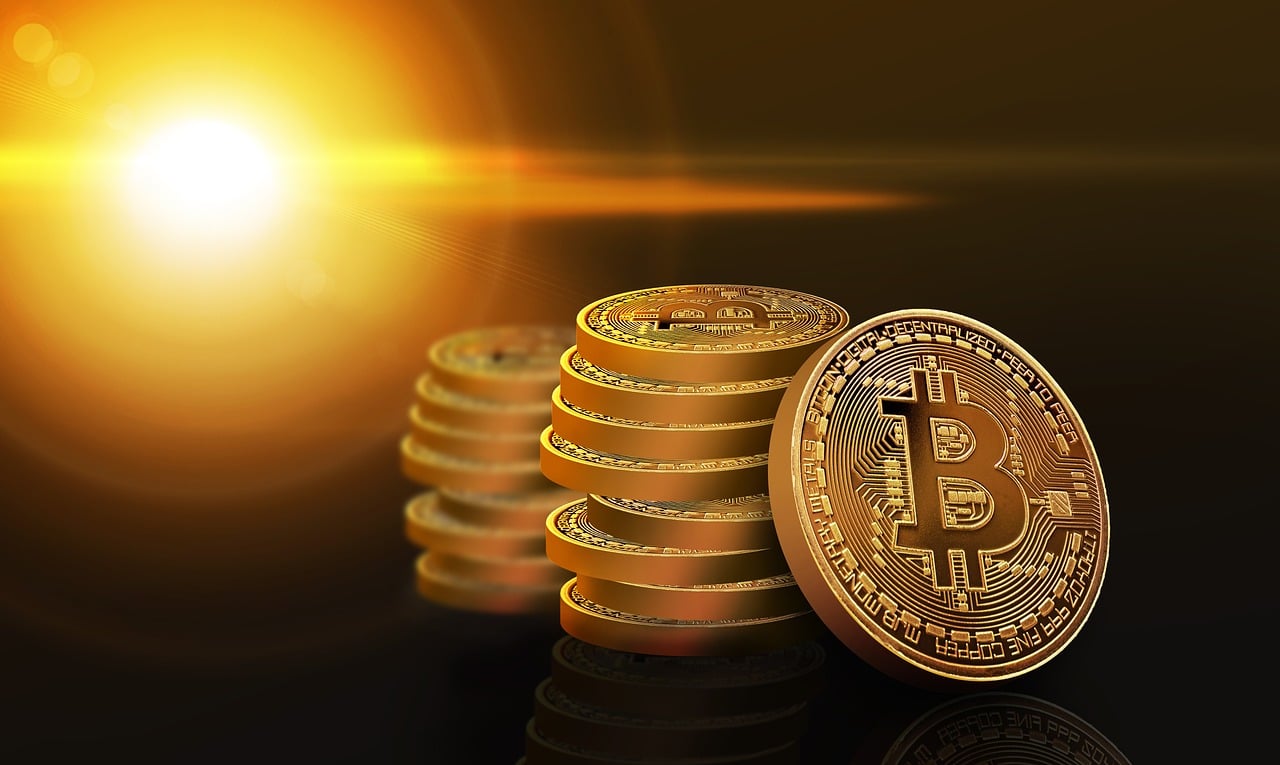 When the Bitcoin price crashed massively near the beginning of 2018, many believe that it was signaling the end of cryptocurrency, but we've already seen the value start to bounce back. While some experts doubt that the price will ever get as high as it did in late December, the fact remains that we just really don't know where the value will go over the few weeks – let alone the next year.
While the price dropped almost $1000 over the past couple of weeks, we've still seen a general uptick since the recent low we've seen in the beginning of the year. With that said, the currency in't bouncing back to quite the point that many were expecting, leading some to doubt the expectations of Wozniak for Bitcoin to become a new standard currency.
The lack of regulation surrounding the currency has proven problematic for the financial industry, and with the market cap of the currency in the hundreds of billions, the impact of cryptocurrency is just too big to ignore. Many companies and organizations are taking action in order to help protect investors from the volatility of the currency, and this is actually having a bit of a stifling effect on the growth of the market.
If regulation and restrictions are continually put into place with Bitcoin and other cryptocurrencies, it's possible that the virtual coins won't have room to breathe and expand, once again, to exceed the value that we saw in 2017.
The only certainty when it comes to cryptocurrency is that we flat out can't be certain with regard to the direction the value will go. Whether Wozniak or the industry pessimists are correct remains to be seen, but this recent downturn is a little bit concerning.
Bitcoin Heading back to $20,000?
https://www.youtube.com/watch?v=SezywUUo_kc
18, May, 2018 Update – Apple founder Steve Wozniak is involved in more than just his Apple legacy, and he spoke at an IT conference on Wednesday regarding how he sees Blockchain shaping the future of the technology sector with a very optimistic Bitcoin price prediction
While many people have been pessimistic about the future of Bitcoin, Steve Wozniak has a bitcoin price prediction that is a little more sunny. At the "We Are Developers" conference on Wednesday, he spoke to 8000 visitors from 70 different countries – many of which congregated to hear Wozniak speak about his Bitcoin price prediction and the future of the Blockchain as a whole.
Bitcoin is currently priced around $8300, which is significantly down from the 24-hour high of $8445. However, the Bitcoin price prediction of Steve Wozniak suggests that the Bitcoin may be "better" and more "stable" than gold and than the U.S. dollar. He originally made that prediction back in October 2017 when the currency was in a meteoric rise, but he hasn't backed down from his comments since.
He stated a Bitcoin price prediction that Blockchain as a whole would be "the next major IT revolution that is about to happen." Wozniak did, however, state that the blockchain technology has a long way to go until it gets to the point where he's expecting it to go over the next few years.
While the majority of experts with a Blockchain price prediction are a little more muted when it comes to their optimism, Wozniak clearly believes that the price will continue to skyrocket. If you look at the trend over the last couple of years, however, it seems as if it's climbing exponentially despite some major crashes. It's possible that that could continue, but there's also a possibility that it will continue to crash rather than recover.
As mentioned above, Wozniak believes that there's quite a way to go until we see his bitcoin price prediction come to fruition, but that the future is incredibly bright for the world of cryptocurrency. According to the Apple co-founder, the technology will need to be further refined – yet they will reach their potential within a decade.
Whether his bitcoin price prediction comes to fruition remains to be seen, but it's clear that Bitcoin and other cryptocurrencies have made a huge impact on the financial arena. Moving forward, it will be interesting to see whether Blockchain technology is a passing fad or if it will change how we approach finance forever.
8 Feb, 2018 Update – Bitcoin price prediction is proving to be extremely tricky, after a dismal few weeks for those who have invested in the cryptocurrency. The entire niche has experienced a major sell-off recently, with considerable scepticism that Bitcoin, Ethereum and Ripple can maintain their value. But many still believe that Bitcoin has a significant upside.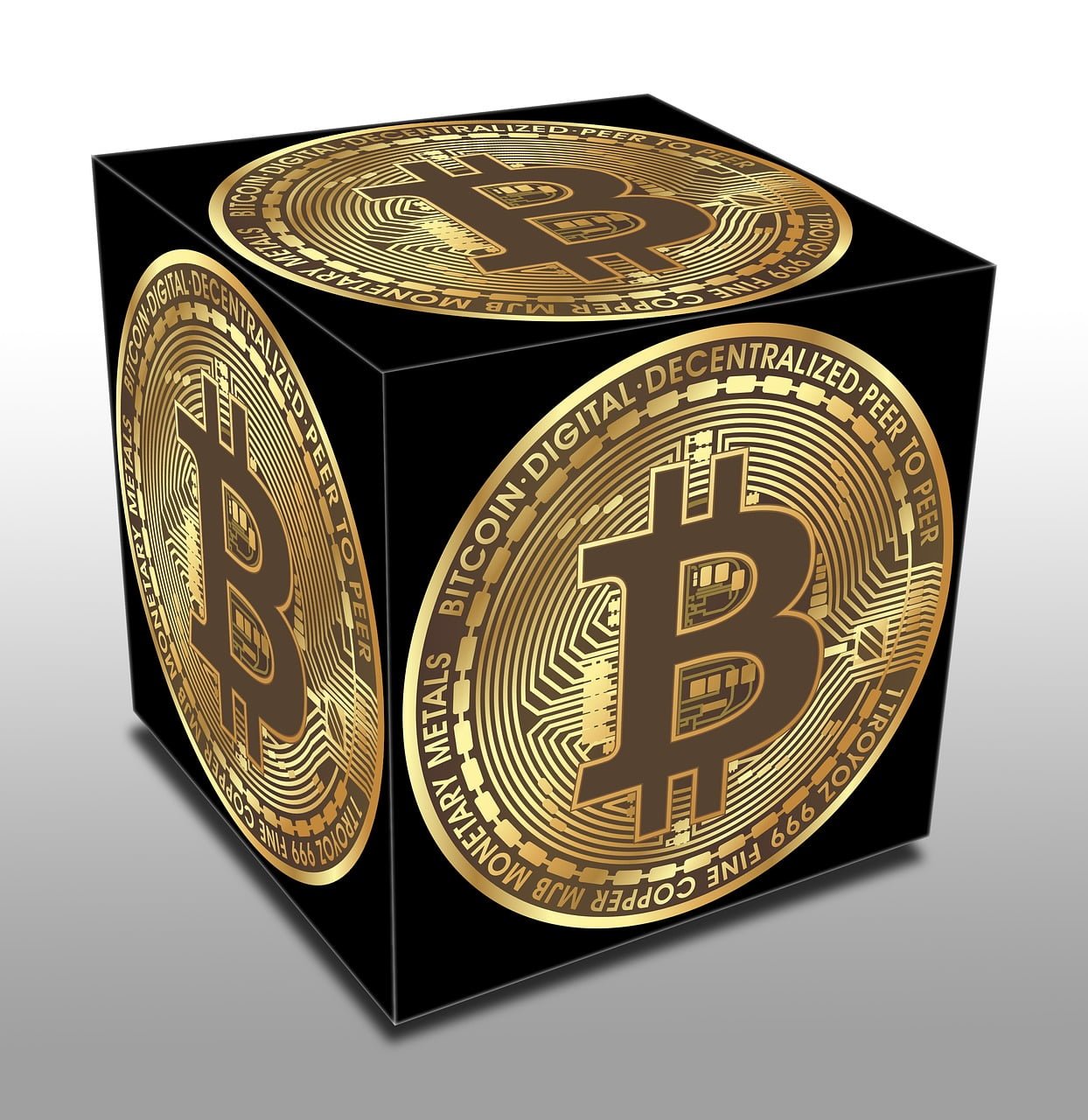 Stronger performance
More positive news is provided by the fact that the last few days have seen a stronger performance for Bitcoin and the cryptocurrency sphere. After plummeting in the early weeks of trading in 2018, the price of Bitcoin increased by around 6 percent over the last few days. Meanwhile, other could take currency is increased by as much as 25 percent, as the market showed signs of a resurgence.
Nonetheless, there is no doubt that Bitcoin price prediction remains extremely hazardous. Many experts are sceptical on the long-term potential of the digital payment system, and the regulatory authorities have certainly ganged up against cryptocurrencies in the last few weeks. The fact remains that Bitcoin has lost over half of its value from its peak of just a couple of months ago, and the current trading conditions for the digital currency are far from ideal.
It hardly helps the future of Bitcoin price prediction when major bureaucrats are calling for legislation to be passed against cryptocurrencies in general. And the call of a top European Central Bank policymaker to clamp down on virtual currencies due to their threat to financial stability can only be viewed as a negative for the niche.
ECB calls
Yves Mersch, a member of the ECB's executive board, said the central bank shared the views voiced by Agustín Carstens, the head of the Bank for International Settlements. Carstens had described Bitcoin as "a combination of a bubble, a Ponzi scheme and an environmental disaster". Outlining ECB policy, Mersch added that "we at the ECB are fully in line with his views and we have similar worries".
When later speaking at the Official Monetary and Financial Institutions Forum in London, Mersch suggested that global answers need to be found to the Bitcoin phenomenon and, in order to "safeguard the integrity of financial sector services". While nothing is currently on the table in the Eurozone, Mersch did suggest that "resolute ring-fencing measures might be needed."
Obviously such talk is extremely bad news for those who are bullish on Bitcoin price prediction. This is by far the first example of major legislators speaking out against the cryptocurrency revolution. Bitcoin has met with particular opposition in East Asia, with both the South Korean and Chinese authorities regulating against the digital currency solution.
Mersch further spoke out on what he perceived to be the negatives of Bitcoin, stating that the cryptocurrency is significantly inferior to existing payment options, owing to the fact that it is slow and expensive. As the Bitcoin blockchain becomes more complex, it has been noted that transactions in the cryptocurrency can take quite some time to process, and Mersch asserted that "at these speeds, if you bought a bunch of tulips with bitcoin they may well have wilted by the time the transaction was confirmed."
But despite the apparent negativity at the ECB regarding Bitcoin, Mersch still had a few positive comments to make towards the end of his speech. "Virtual currencies are not money, nor will they be for the foreseeable future. But just because the initial euphoria and hype subsequently fade, it does not mean that the innovation is without virtue, even if early market leaders may not last the distance," the executive commented.
Goldman Sachs sceptical
But the existing financial aristocracy continues to be sceptical about the potential of becoming price prediction. Goldman Sachs' global head of investment research, Steve Strongin, repeated warnings which suggest that Bitcoin could struggle in the longer term. "The high correlation between the different cryptocurrencies worries me. Because of the lack of intrinsic value, the currencies that don't survive will most likely trade to zero."
Of course, many who are supportive of Bitcoin point out that existing currency doesn't have intrinsic value either, and that Bitcoin can retain its market position owing to the finite quantity of coins to be issued, which differs from the existing monetary supply.
However, some investors have been positive on Bitcoin price prediction. Tyler Winklevoss, co-founder of Winklevoss Capital, suggested that the currency is already having a massive impact on the price and market position of gold. Winklevoss suggested that the digital payment method will eventually reach a capital appreciation of $7 trillion, and that it will significantly disrupt the gold market; traditionally seen as a major store of value.
"The market capital of gold is 7 trillion. In the market capital of bitcoin, let's say it's around 100 to 200 billion. We think that bitcoin disrupts gold," Vinklevoss commented on Bloomberg. Certainly, there is no doubt that Bitcoin has outperformed gold over the last couple of years, even after the dramatic drawback in his valuation over the last few weeks.
And Vinklevoss suggested that Bitcoin could essentially supersede gold in the coming years. "It is gold 2.0. So it has an appreciation from anywhere from 100 billion to 7 trillion. So that could be anywhere from like 30 to 40 times from here."
Benjamin Dives, chief executive of the London Block Exchange, also suggest that Bitcoin has transformative power owing to its attractiveness to the younger generation. Dives asserts that one in three British millennials will have invested in a cryptocurrency by the end of the calendar year, and expects digital currency investment to overtake bonds and shares as popularity rises in those aged between 18 and 35.
World Economic Forum
As Bitcoin continues to recede in price, there is no doubt that the cryptocurrency faces a challenging climate. International regulators are circling in Davos, at the World Economic Forum, and the cryptocurrency sphere is firmly in their collective sites.
Luminaries of the financial world have already spoken out against Bitcoin at Davos, although there has been considerably less hostility towards the blockchain. Nonetheless, after legislation was passed in South Korea which has impacted on the price of Bitcoin, many European politicians are also assessing the possibility of such moves.
Naturally, this is hardly good news for Bitcoin, and is contributing to an atmosphere in which the general sentiment is bearish. This has seen the price of Bitcoin plummet to just under $11,000 in trading today; around 40% under its peak value of just weeks ago.
Those who are bullish on the cryptocurrency still point to its finite nature. But the vultures are certainly circling the crypto niche at the moment, with Ethereum and Ripple also taking something of a kicking.
News from Japan has also contributed to the fall in price, with a major exchange, Coincheck, having suddenly ceased trading. While there is no news yet on why this occurred, the Internet is already awash with some unproven, but admittedly plausible, theories.
Morgan Stanley futures
Morgan Stanley has announced its decision to clear Bitcoin futures for its clients, in what will be seen as positive news for the cryptocurrency.
Goldman Sachs had previously been the only major investment bank on Wall Street providing this service.
However, it is expected that many other banks will follow suit as Bitcoin futures become more established.
This can be considered a rare ray of light for Bitcoin in recent weeks, as the digital payment system struggles to maintain its elevated value.
Bitcoin is currently priced at around $11,300 per unit, meaning that it has nearly halved in value since the turn of the year.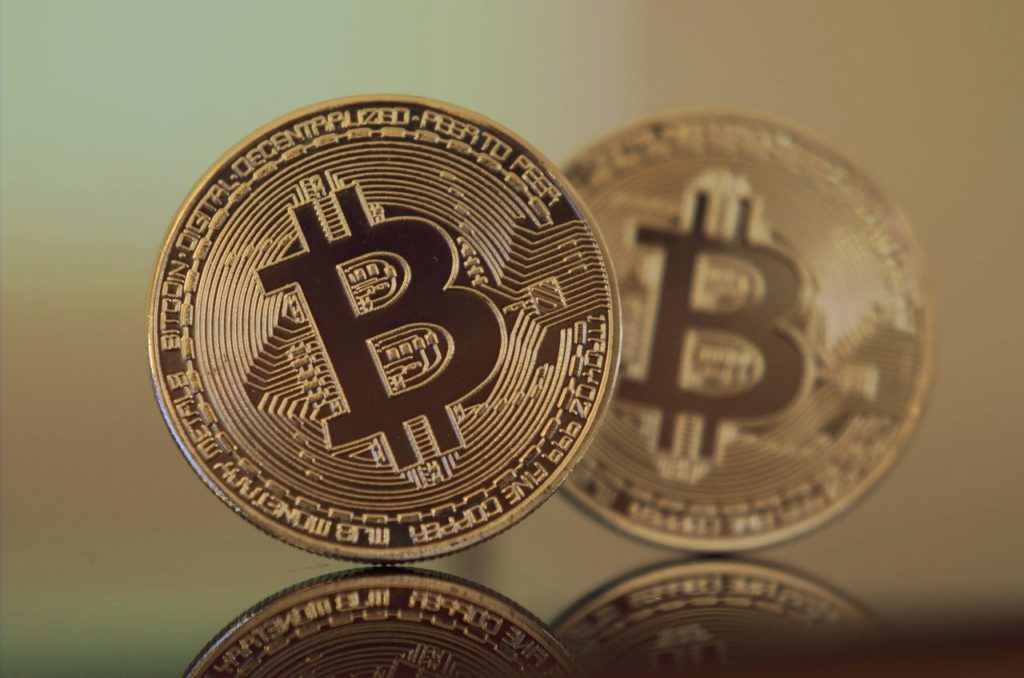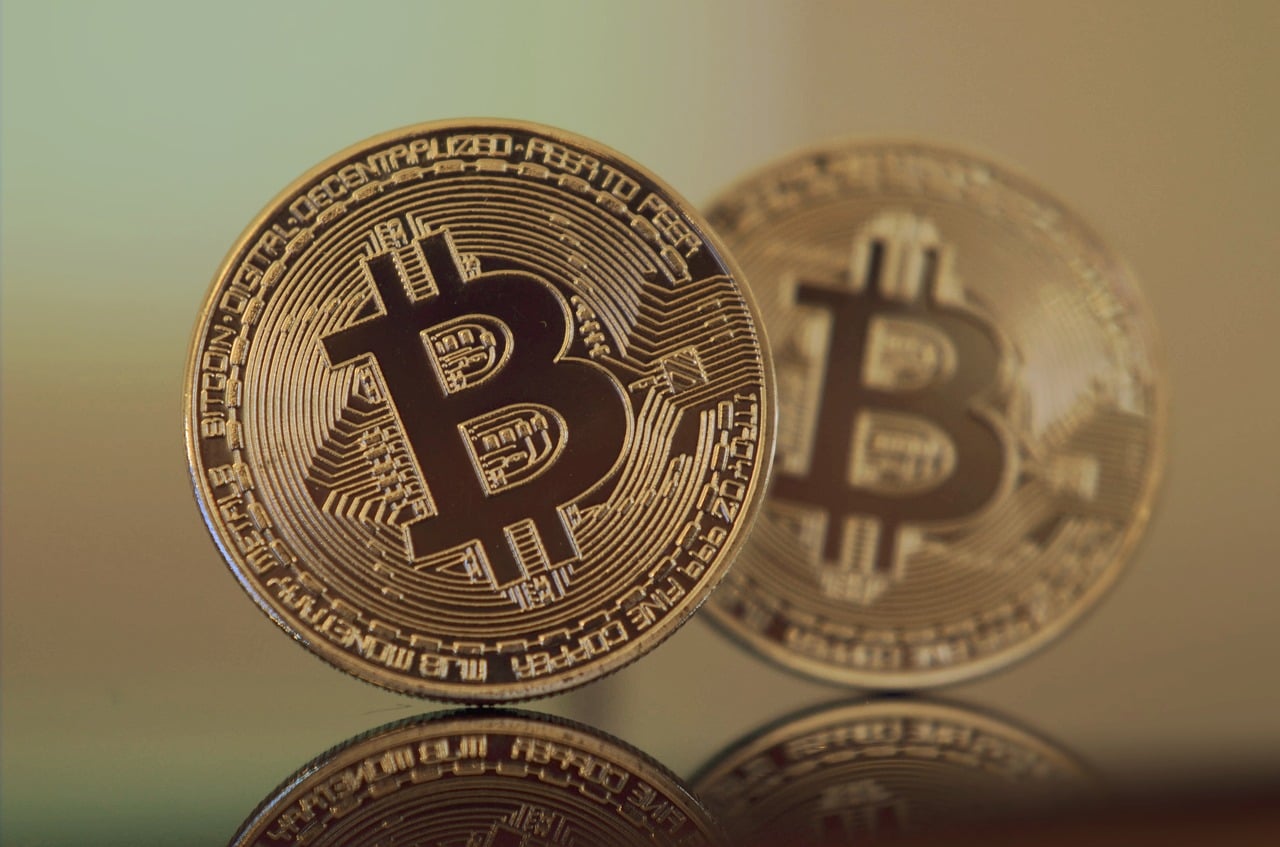 Some support
But in a climate that is rapidly turning bearish for Bitcoin, one prognosticator remains positive on the future direction of the cryptocurrency. The Bitcoin price prediction of Fundstrat's Tom Lee remains adamant is that the digital currency will recover its losses, and more besides, in the coming years. Lee has set a $25,000 price target for Bitcoin by the end of the year, with his model for valuing the cryptocurrency predicting that it will each an exalted price of $125,000 by 2022.
"We expect bitcoin's major low to be $9,000, and we would be aggressive buyers around that level. We view this $9,000 as the biggest buying opportunity in 2018," Lee commented.
So not all pundits are bearish on Bitcoin.
Ripple effect
While the debate over Bitcoin price prediction continues, many in the investment community believe that the deals that Ripple has done with the mainstream financial architecture will lead to its value increasing exponentially in the coming years. If that seems unlikely, one only needs to look at the incredible escalation in the Bitcoin price over the last 12 months in particular, even though the cryptocurrency has slumped somewhat over the last few weeks.
Certainly the cryptocurrency niche will remain a headline-making proposition in 2018. Bitcoin price prediction is proving very difficult in a climate in which the South Korean authorities are taking firm measures against altcoins. Breaking news indicates that police and tax authorities have raided cryptocurrency exchanges in Korea, as the nation continues its official opposition to Bitcoin and other digital solutions.
"There are great concerns regarding virtual currencies and the justice ministry is basically preparing a bill to ban cryptocurrency trading through exchanges," justice minister Park Sang-ki commented.
This sentiment had seen Bitcoin lost $2,000 in value in a matter of hours, with the value of the alternative currency plummeting 21 percent in Korean exchanges.
South Korea's ban "will make trading difficult here, but not impossible," according to Mun Chong-hyun, chief analyst at EST Security. What can be said for certain is that Bitcoin will continue to make headlines, regardless of whether the bulls or bears are correct..
[mashshare]