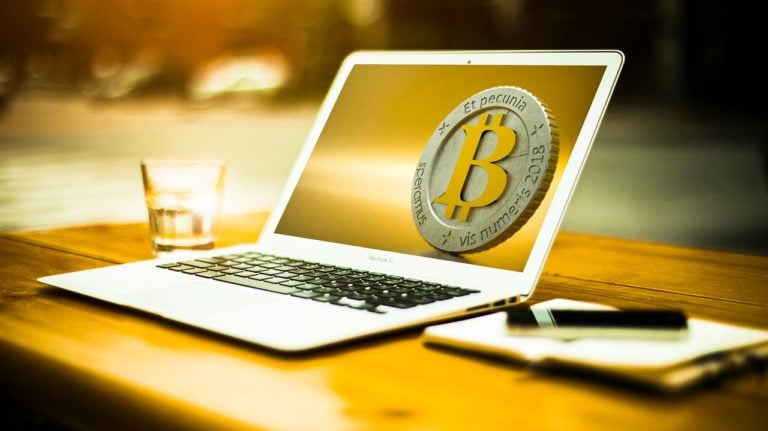 According to a report from Thomas Lee of Fundstrat, presently bitcoin mining is done at break-even cost.  In some instances, miners may even turn off their machines waiting for the price to climb back. – says Shone Antsey, President and co-founder of 'Blockchain Intelligence Group'. CryptoCompare CEO, Charlie Hayter also stated that during the current month the earnings for miners have nearly halved compared to December last on account of a spike in bitcoin mining interest evidenced by the hashrate.
Break-even cost of mining
The break-even cost of bitcoin mining is presently estimated at $8,038 on the basis of a mining model that has been developed by Fundstrat's data science team. With price of bitcoin hovering around the $8,200 mark on 16th March, there is little incentive for miners to pour in money and time to earn just a few dollars. The mining model developed by Fundstrat takes into consideration three major factors – equipment cost, electricity cost and other overheads like cost of cooling facilities.
Greenhaven Road Capital 3Q22 Commentary
Greenhaven Road Capital commentary for the third quarter ended September 30, 2022. Q3 2022 hedge fund letters, conferences and more Dear Fellow Investors, The Fund is enduring its worst drawdown since inception. We were down again in the third quarter, bringing year -to-date returns to approximately -59%. Returns vary by . . . SORRY! This Read More
Energy intensive process
The bit-coin mining process is energy intensive and high computing power is essential to solve complex mathematical equations to prove that an anonymous miner has used the agreed upon process of the network to build the particular blockchain. Miners who succeed in solving the mathematical problem successfully are rewarded with a bitcoin.  With state-of-the art hardware, the best miners manage to make about 0.36 bitcoins in a whole month and with competing hardware, the bitcoin earned potentially drops down by as much as 66% or just about $0.12.  Thus, when bitcoin price goes through the roof as it happened in the early parts of the current year, there is significant incentive for miners.  The converse is true when bitcoin price heads south as it is happening presently.
To put the bitcoin mining into perspective, today's modern hardware computes several billion hashes every second while an IBM mainframe that was so popular during the mid  1960s will need several years to perform an identical task. As for the cost of best –in-class modern day hardware, it could be anywhere upward of $2000 and even this hardware would require replacement at regular intervals.  Most of the calculations used by us also assume electricity cost to be at 6 cents per kW.
Transaction fee hits the fathoms
If the falling bitcoin price was not disincentive enough, the transaction fee paid to miners has fallen below the 50 cents mark from a high of $34 towards the close of 2017.
In the case of traditional commodities like gold, when the price equals the cost of production, some speculators assume that it could be nearing a bottom with supplies easing. But, with Bitcoin things are significantly more complex since the mining cost itself varies widely across the globe, particularly because electricity costs vary between 25 cents in American Samoa to about 6 cents as a global average.  Although there have been many reports pointing to Bitcoin mining as a power guzzler and potentially cause serious black-outs across the globe, in effect, there has been no such calamity till now. Conversely, power generation has been consistently going up with increased focus on renewable energy. Many nations have achieved significant milestones in the area of renewable energy with emphasis on solar energy.   That also negates the fear that increased bitcoin mining would lead to burning more fossil fuels impacting global carbon footprint and global warming. China, which is a major market for bitcoin mining also enjoys an abundance of hydro power and the cost paid by some bitcoin miners was as low as 2 cents per kW.  But, with China cracking down on cryptocurrencies, bitcoin miners are finding greener pastures like in Iceland and Canada.
Incentive for Chinese bitcoin miners
Chinese bitcoin miners also enjoy another indirect incentive since the money earned can be sent overseas short circuiting the controls from the government. Some of the biggest  bitcoin mining pools continue to exist on Chinese soil, but they have the proverbial 'Damocles' sword' hanging over them.
But, there are some brave hearts who see bitcoin at astronomical prices in the future.
Possibly, everything is not lost and there are some brave hearts who think bitcoin could claw back and even rise above the $50,000 mark a piece , sooner than later. However, for now, there is little more than hope to support this view.