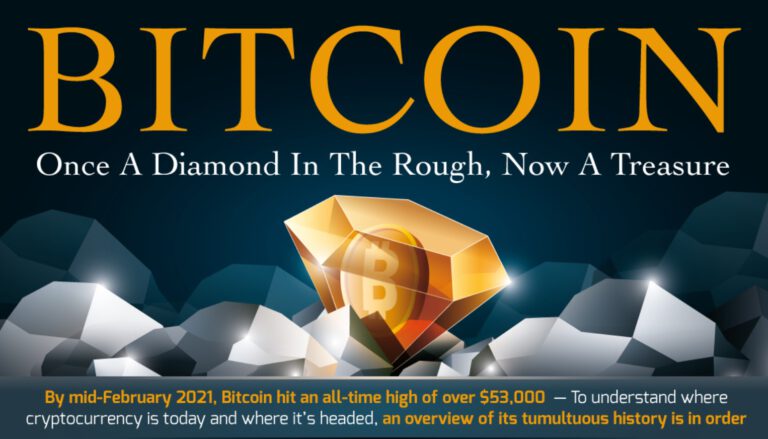 By mid-February 2021, Bitcoin hit an all-time high of over $53,000 per coin. Its rise is legendary, but it happened neither steadily nor immediately. Bitcoin was the first successful cryptocurrency to launch publicly in 2009. It was first used in a purchase the following year when someone paid 10,000 BTC for 2 pizzas. By 2013, Bitcoin reached $1,000 value for the first time before crashing to $300. While it would take 3 years to recover, Bitcoin gained wider acceptance among establishments, banks, and fintech institutions during this time, thereby bringing its reputation into the mainstream. The next big rise in Bitcoin came in 2017, when its price jumped from under $1,000 to over $19,000 in the span of one year. Unfortunately, legal troubles in the US drove Bitcoin back down in 2018, costing the cryptocurrency 70% of its value. Still, by 2019, Bitcoin prices more than doubled, outperforming even the best stocks on the market.
Q1 2021 hedge fund letters, conferences and more
As the global economy slowed in 2020, more and more people looked to Bitcoin for a big return on their investment. Due to Bitcoin's practice of halving rewards to Bitcoin miners every 4 years, Bitcoin's supply is kept far more finite than most currencies. Seeing as more than 20% of all dollars in circulation were printed in 2020, fears of inflation are widespread. For investors willing to tolerate the risks, investment in crypto can be used as a hedge against US inflation.
Q1 2021 13F Round-Up: Notable Hedge Fund Changes
Below is our 13F roundup for some high profile hedge funds for the three months to the end of March 2021 (Q1). Q1 2021 hedge fund letters, conferences and more The statements only include equity positions as 13Fs do not include cash and debt holdings. They also only include US equity holdings. Funds may hold Read More
The Bitcoin Bull Run
As Bitcoin grows in accessibility, new investments are being made in the cryptocurrency. Proof of Stake blockchains, which encourage users to "lock" their coins in the network to ensure long term operability, are growing in prominence. They represent 15% of the market and are responsible for driving significant growth. Recently, Tesla purchased $1.5 billion worth in bitcoin and vowed to accept bitcoin payments for its products. As new use cases emerge and investment from traditional finance leaders increase, the rise of bitcoin shows no sign of stopping.
With no clear end to the trend in sight, investors should consider the cost of mining and maintaining crypto. In 2018, mining accounted for 1% of the world's energy consumption. By 2020, Bitcoin alone consumed 120 gigawatts per second. That's equivalent to power generated by 49,440 wind turbines!
Despite the volatility and energy required, many see crypto as the future of currency. Don't get left behind in the speculation. Learn more about the bitcoin bull run below:

Infographic source: Expensivity