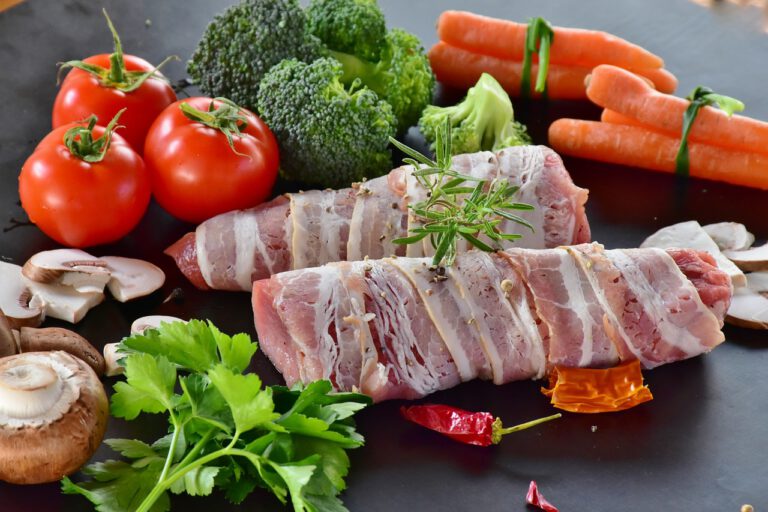 Beyond Meat has launched its first product specifically for China. Beyond Pork is a plant-based product that mimics the taste of minced pork, which is China's favorite meat. The dish is aimed at simulating the taste of the pork filling that's used in a large number of Asian dishes, including spring rolls and dumplings.
Q3 2020 hedge fund letters, conferences and more
Beyond Meat launches Beyond Pork in China
According to Beyond Meat, it will serve its new pork product as a topping for ramen and in dishes like spaghetti and meatballs, biscuits and gravy, and spicy bolognaise. According to CNN, this isn't the first pork-like product the company has launched. Its other pork product comes in the form of a sausage-like texture.
Guy Spier And Mohnish Pabrai On What Makes A Great Investor
"I am a better investor because I am a businessman, and a better businessman because I am no investor" - Warren Buffett In the past, the value investor Mohnish Pabrai has spoken about why investors need to have some first-hand business experience. Pabrai started his own IT consulting and systems integration company, TransTech, Inc, in Read More
Beyond Meat is testing its new pork-like product in China for now. Starting today, Shanghai customers will be able to try it at five restaurants for a limited time. Each of the five restaurants is making a dish that uses Beyond Pork which would usually be made with real pork.
Beyond Pork isn't the first product Beyond Meat has launched in China. The company previously offered Beyond Beef and the Beyond Burger there, but Beyond Pork is the first product designed specifically for China. The pork-like product is launching exclusively in China, and the company's general manager for China said in a statement that it "furthers Beyond Meat's commitment to this important market."
China struggles with pork shortage
CNN notes that China has been the biggest pork consumer in the world for a long time. Last year, the country struggled with a production crisis after an outbreak of African swine fever. As a result of that outbreak, many consumers had to temporarily go to other meats. Before the outbreak, pork accounted for approximately 70% of China's total meat consumption, according to official data.
Pig farmers in China have recovered a bit this year and were able to increase supply and lower prices. However, globally, pork producers face challenges due to increasing costs for feed, weaker economic trends and slower growth in exports as China builds its domestic hog supply back up.
Beyond Meat has had its eyes set on China for some time, and it's been doing fairly well there. The company revealed a partnership with Alibaba earlier this year to start selling Beyond Burgers in Chinese supermarkets. It also started offering products in fast food chains like Taco Bell, Pizza Hut and KFC.
Beyond Meat stock climbed by as much as 5% after the Beyond Pork revelation.