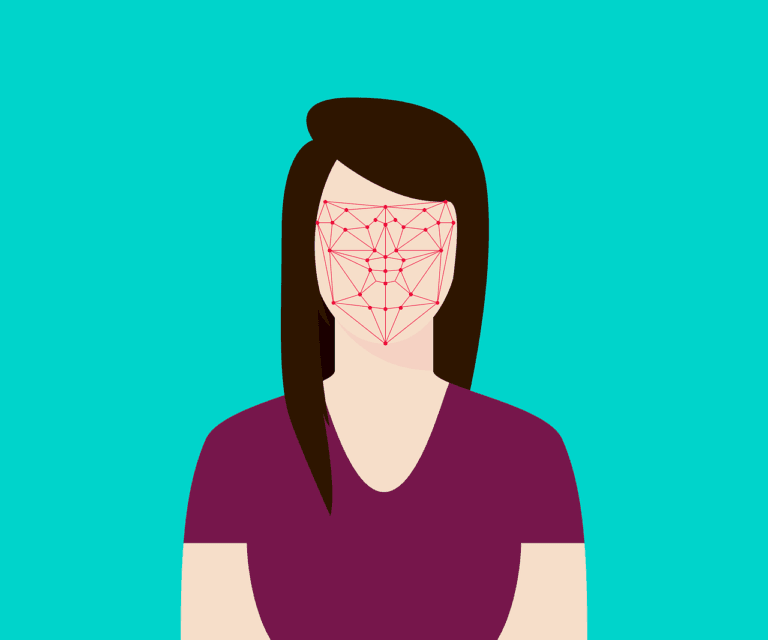 This Thursday, the House Committee on Homeland Security will hold a hearing on the spread of facial recognition, in the wake of a major Federal study exposing widespread racial bias, and slew of news stories about Clearview, a particularly invasive facial recognition company selling its tools to law enforcement. Calls to ban the use of this dangerous surveillance technology have never been louder. Just this month 50 prominent universities including MIT, Brown, and Columbia confirmed that they won't use facial recognition on campus in response to a campaign launched by Fight for the Future and Students for a Sensible Drug Policy. Students at UCLA are revolting against possible use on campus. The European Union is considering a moratorium on the tech, and several US states are advancing legislation to stop its use.
Q4 2019 hedge fund letters, conferences and more
Fight for the Future supports an outright ban on all government and law enforcement use of facial recognition, and a ban on most private and institutional use as well. Deputy Director Evan Greer (she/her) issued the following statement ahead of tomorrow's hearing:
Mohnish Pabrai On Uber Cannibals And Henry Singleton
At the end of October, the value investor Mohnish Pabrai gave a presentation and took part in a Q&A session at Boston College and Harvard Business School on the Uber Cannibal Investor Framework, which he has developed over the past decade. Uber Cannibals are the businesses "eating themselves by buying back their stock," the value Read More
Spread of facial recognition dangerous?
"The debate over facial recognition will determine the fate of human society.
Clearview is just the tip of the iceberg. It's a window into what the future looks like if we don't draw a line in the sand here and now. Congress needs to stop messing around and pass legislation to ban the use of face surveillance technology nationwide. Artificial intelligence powered monitoring is as dangerous as nuclear or biological weapons. Lawmakers need to listen to security and civil rights experts before it's too late. Weak, industry-friendly "regulation" of facial recognition will only serve to speed up the spread of this technology.
Biometric surveillance poses a unique threat to public safety and basic liberty. There's no safe way to use this technology. Even if biased algorithms improve, face scanning surveillance will automate and exacerbate existing forms of discrimination. It's software for tyranny. Activists are organizing to slow the spread of facial recognition. Now lawmakers need to do their jobs and ban it."
Fight for the Future's BanFacialRecognition.com campaign has been endorsed by more than 30 major grassroots civil rights organizations including Greenpeace, Color of Change, Daily Kos, United We Dream, Council on American Islamic Relations, MoveOn, and Free Press. The groups are calling for local, state, and federal lawmakers to ban government and law enforcement use of facial recognition. A slew of US cities have already banned the controversial technology outright, including San Francisco, Somerville, MA, Berkeley, CA, Oakland, CA, Brookline, MA, and Cambridge, MA, and there is growing bipartisan support in Congress to address the issue at the federal level.
Locations that banned these practices
Facial recognition companies are aggressively marketing their technology not just to law enforcement and government agencies, but also to commercial airlines, retail stores, hotels, casinos, healthcare institutions, K-12 schools, theme parks, and casinos.
Commercial use of facial recognition poses just as much of a threat to human rights and privacy as government use. But resistance is having an impact. Fight for the Future's successful campaign to ban facial recognition at music festivals dealt the first major blow to the commercial spread of facial recognition in the US. Alongside artists like Rage Against the Machine guitarist Tom Morello, the group pushed 40 of the worlds largest music festivals (including Coachella, SXSW, and Bonnaroo) to clearly state they have no plans to use face recognition at their events. Morello and FFTF deputy director Evan Greer wrote about the significance of the victory in a widely shared Buzzfeed News op-ed, and the Associated Press declared "Concert promoters are turning away from facial recognition."
Trying to spread of facial recognition
Fight for the Future also made headlines when the group conducted live facial recognition surveillance last month in the halls of Congress and around D.C., using Amazon's commercially available Rekognition software. The group conducted more than 13,700 facial scans, and correctly identified one member of Congress in real-time: Representative Mark DeSaulnier of California. But the software also falsely identified 7 journalists and 25 Amazon lobbyists, and it even thought that it spotted singer Roy Orbison, who of course has been deceased since 1988 (RIP). This action underscored the message that facial recognition is invasive and dangerous when it works, but it's also dangerous when it doesn't work.
We oppose attempts by the tech industry and law enforcement to pressure Congress to pass an industry-friendly "regulatory framework" for spread of facial recognition that would allow this dangerous technology to spread quickly with minimal restrictions intended to assuage public opposition. But we support narrower efforts to ban or restrict specifically egregious uses of this surveillance, such as a bill introduced recently to ban the use of facial recognition in public housing. For more on our position, read our op-ed "Don't regulate facial recognition. Ban it."