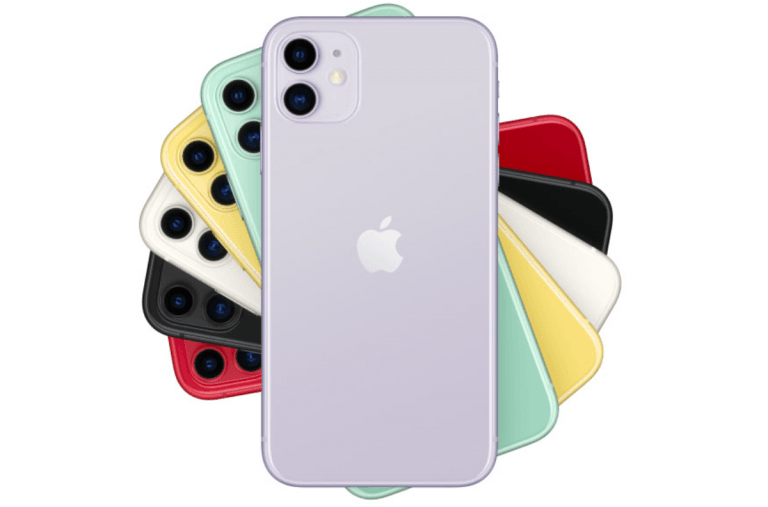 Usually when Apple releases new iPhone models, the internet quickly fills up with complaints about problems which end up getting "gate" attached to them, like Bendgate. However, the iPhone 11 line-up seems to have relatively few major issues, and the iPhone 11 issues which have been reported don't appear to be especially widespread. In fact, the vast majority of the problems appear to be related to iOS 13, which is already on its third version after being released less than two weeks ago.
Non-iOS iPhone 11 issues
Before we tackle the mess that has been iOS 13, let's talk about some of the hardware issues that are being reported. We browsed Reddit, Twitter and Apple's support forums to find out what people are dealing with when it comes to the iPhone 11 line-up.
Perhaps one of the most troubling iPhone 11 issues is a problem with overheating. There are several threads about this problem on Reddit and Apple's support forum, including this one and this one. The iPhone 11 user who started the first thread said their device started heating up after just 15 minutes of use and wasn't even charging at the time.
Greenhaven Road Capital 3Q22 Commentary
Greenhaven Road Capital commentary for the third quarter ended September 30, 2022. Q3 2022 hedge fund letters, conferences and more Dear Fellow Investors, The Fund is enduring its worst drawdown since inception. We were down again in the third quarter, bringing year -to-date returns to approximately -59%. Returns vary by . . . SORRY! This Read More
The iPhone 11 Pro user who started the second thread also experienced serious issues with battery drain right out of the box. However, it's unclear just how widespread this problem is because the poster said his wife was not having any overheating or battery issues with her iPhone 11. Apple Support advised the user to restore the phone using iTunes, although it's unclear whether that actually worked.
Another Apple forum user said their iPhone 11 Pro Max was overheating while it was charging wirelessly. A Reddit user said their iPhone 11 overheats while playing games and scrolling through social media. If you're also dealing with overheating problems on any iPhone 11 model, let us know in the comments.
One Reddit user reported that Apple replaced their iPhone 11 Pro because it was constantly dropping calls. The Genius Bar representative who helped the person said numerous iPhone 11s have been coming in and were replaced due to this same issue. Other Redditors also chimed in to say they have also been having problems with dropped calls, although one said the problem stopped after they updated to iOS 13.1.1.
Another Redditor said CarPlay was not working with their iPhone 11 Pro Max. The person said they fixed it temporarily with a USB male to Type C female converter, which they used to connect it with the Type C Lightning cable that comes with the iPhone 11. The Redditor also said the iPhone 11 issue appears to be a compatibility issue with the software and hardware, so a permanent fix could arrive at some point.
There's at least one thread on Twitter about iPhone 11 issues affecting Bluetooth connectivity. Apple Support got involved in the conversation and asked those who were having problems to send more details about which device they have and which version of iOS they were using. It's unclear if there are any temporary workarounds for this problem.
Problems with iOS 13
At least one Apple forum user said their iPhone 11 worked fine out of the box, but then they started experiencing multiple problems after updating to iOS 13.1 and 13.1.1. The person said they knew of several iPhone 11 Pro and Pro Max users who had the same issues. The problem seemed to be focused on the GPS, which ran continuously and weighed on the battery life. The person also said they experienced the same problem with the replacement device after updating it to iOS 13.1. It's unclear whether the problem was fixed in iOS 13.1.2.
Apple issued a serious warning to millions of iPhone users this week in the form of a support document entitled "Get ready for the new Reminders app." Basically, if you have been relying on the Reminders app for quite some time, you should prepare for data loss. Oddly enough, the Reminders app in iOS 13 is not compatible with "earlier versions of iOS and macOS," which means syncing won't work unless all your devices are on iOS 13 or macOS Catalina. When the app is upgraded, reminders from the previous version of the app will be lost. Numerous people have experienced this issue with the Reminders and making their frustration known via Twitter.
Apparently, some iPhone users have also found that when they updated to iOS 13.1, the camera on their device no longer worked. Apple did fix this problem in 13.1.2, however. The update also fixes problems with the progress bar for iCloud backup, the flashlight, problems with display calibration, issues with shortcuts on the HomePod, and Bluetooth issues affecting connections with some cars.
At this point, it seems the best thing you can do if you are experiencing any of these iPhone 11 issues or problems is to contact Apple directly. In some cases, they may replace your device entirely, although unfortunately, in some cases, you may have to wait and hope that a software update fixes the problem.