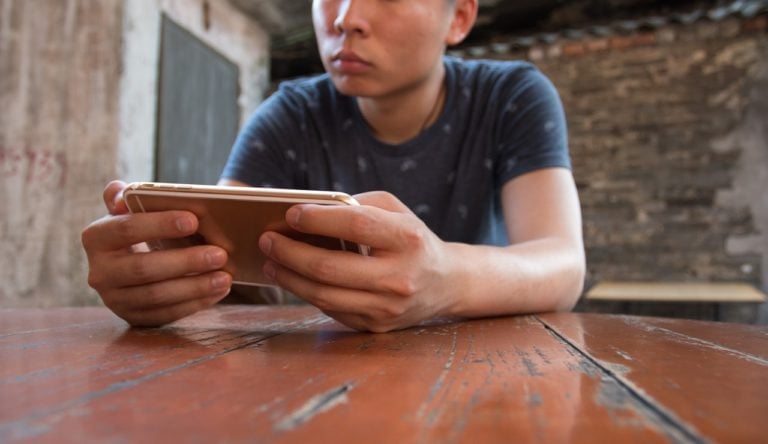 If you are looking for the latest iPhone at an affordable price, Apple has good news for you. The company has now started selling the refurbished iPhone 8 for $499, a $100 discount off the starting price.
Is a refurbished iPhone 8 worth buying?
The refurbished iPhone 8 can be purchased from Apple's online store. As of this writing, only the 64 GB iPhone 8 in gold, silver and space gray is in stock. The refurbished iPhone 8 is unlocked, so it should work with all four major U.S. carriers.
The refurbished iPhone 8 Plus was also on sale, but it's currently out of stock. Buyers interested in the bigger variant are advised to keep checking the website for its availability. A new 64 GB iPhone 8 Plus currently costs $699. Once the refurbished device is available, it can be expected to be priced around $599.
According To Jim Chanos, This Is The Biggest Story No One Is Talking About
When a liquidity crisis struck China's Evergrande Group in the summer of 2021, it shook the global markets. Debt payments by China's second-largest property developer by sales were estimated in the hundreds of billions of dollars, and the company missed several payments. Those missed payments led to downgrades by international ratings agencies, but the Chinese Read More
If you are planning to buy a new iPhone 8, a refurbished iPhone 8 is a very good option because you save $100 and yet get an almost-new iPhone. Further, with the iPhone 8, you are not compromising much compared to newer models like the iPhone XR or XS. Apple released the iPhone 8 just last year with the iPhone X.
The handset is powered by the A11 Bionic chip, which also powers the iPhone X, and thus, it has a great camera. Further, the handset comes with a Touch ID Home button and a glass body for wireless charging. The features you don't get with the iPhone 8 are the Phone X-style edge-to-edge screen design and the Face ID facial recognition tech.
Buying refurbished iPhones is a smart decision
Apple has been selling refurbished iPhones since 2016, starting with the iPhone 6s and iPhone 6s Plus. The refurbished iPhone 7 and iPhone 7 Plus are available for $380 and $480, respectively. Other refurbished devices currently available on Apple's online store include several of MacBook versions, iPads, Mac computers, Apple TVs and the iPod touch.
Refurbished devices include devices returned by users due to defect or after upgrading to new models. These refurbished iPhones are tested and repaired by Apple, so one can be assured of their authenticity and quality.
"We test and certify all Apple refurbished products and include a 1-year warranty. All refurbished iPhone models also include a brand new battery, new outer shell and a new white box.  Supply is limited and availability is guaranteed once we receive your full payment," Apple says.
However, they may not come with the original packaging. Some refurbished devices may also show some signs of damage.  Apple also provides free shipping.
Other deals on iPhones
Apple's refurbished iPhone 8 is undoubtedly a good buy, but you must not forget that Black Friday is approaching soon. There will be plenty of deals on iPhones, including the latest models. Some deals could even be better than buying a refurbished iPhone 8.
For instance, Target is giving a $150 Target gift card with qualified activations on an iPhone 8 Plus, iPhone 8 or iPhone X. The offer is valid on Verizon, Sprint or AT&T. The retailer is also offering a $250 Target gift card on the purchase of the iPhone Xs or iPhone XS Max on Verizon, Sprint or AT&T. Sam's Club is offering a gift card valued up to $300 on the purchase and installation of selected iPhone models.
Black Friday deals on the Apple Watch will also be available. Target will sell the Series 3 (GPS + Cellular) for $299.99, a savings of $80. The GPS-only variant will be available for $199, a savings of $80. Costco is offering $40 off the Series 3 GPS 38 mm in silver or 42 mm in space gray. Sam's Club will be offering up to $50 off on select Apple Watch models. Although these deals on the Apple Watch are good, it must be noted that the Apple Watch Series 4 is much more advanced than the earlier generations in terms of features and technology.
For iPad fans, Target will be selling the iPad Mini 4 starting at $250, a savings of $150, while the iPad range starts at $250 as well. Costco will be selling the 9.7-inch iPad with 32 GB of storage for $249.99, a savings of $70, while the 128 GB variant will be available for $349.99, a savings of $50. Sam's Club will offer up to $150 off on select iPad models.