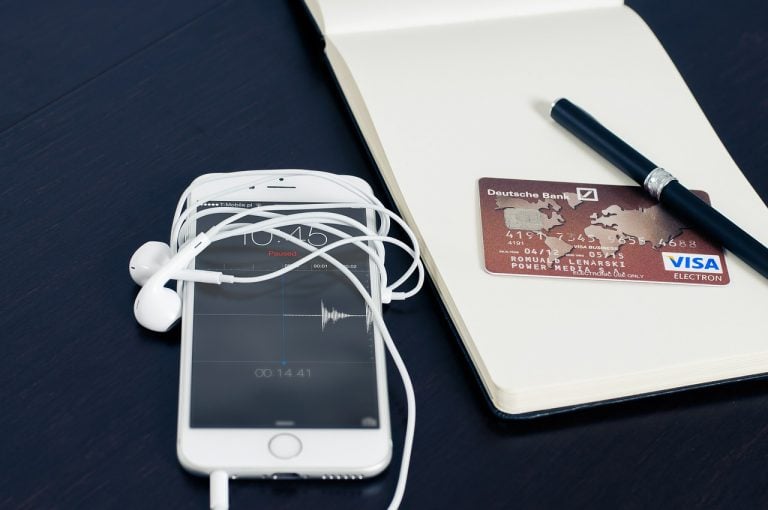 Smartphones have successfully replaced music players, calculators and a bunch of other things. And now with their mobile payment services, tech giants Apple and Google are eyeing to replace your wallet by allowing you to make payments with your smartphones, smartwatches, or tablets. Apple Pay and Google Pay have gained immense popularity in the US and other markets since their launch. In this Apple Pay vs Google Pay comparison, let's check out how the two mobile payment services stack up.
Mobile payment apps allow you to pay for purchases using your smartphone or smartwatch via a connected debit or credit card. They are much more convenient than having to pull out your wallet and swipe the card. You carry your smartphone or smartwatch almost everywhere you go. You'd still want to carry your credit card just in case your device runs out of battery.
Apple has recently launched its own credit card to control the entire payment process. Google hasn't yet launched its own credit card. Both Apple Pay and Google Pay are supported by almost every major bank, merchant, and credit card issuer. Here's the full list of banks that support Apple Pay. And these are the banks that support Google Pay. Google Pay is also supported by PayPal.
Short-Seller Spruce Point Highlights Its Latest Canadian Consumer Short: Saputo
Reputed short-seller Spruce Point Capital Management released its latest short report this week. The firm is shorting Canadian dairy and grocery manufacturer Saputo. Spruce Point chief Ben Axler believes the company is entering a phase of declining growth and highlights the financial stress and growing challenges he sees it facing, not only in Canada but Read More
Apple Pay vs Google Pay: Device compatibility
Apple Pay is available on Apple devices and Google Pay is available on Android devices. But the search engine giant has also made Google Pay available on iOS devices including iPhones and iPads. To use Apple Pay, you need an iPhone 6 or later, iPad mini 3 or later, iPad Pro, Apple Watch, or MacBook Pro with Touch ID. You also need an active Apple ID and a credit card.
Apple Pay also works in the Safari browser. You have to authenticate the payment with Face ID or your fingerprint. When making payments through Safari browser, Mac users can also verify the transaction with their Apple Watch or iPhone.
Google Pay is available on Android smartphones, iPhones, iPads and some Wear OS smartwatches. It also offers payments in Chrome, Safari, and Firefox browsers. If you are shopping from your smartphone, you should know that more than 340,000 sites that use Visa Checkout work with Google Pay.
Apple Pay vs Google Pay: Underlying technology
Both Apple Pay and Google Pay use near-field communication or NFC to facilitate contactless payments. It means your device needs to have NFC connectivity to use either payment method. Both mobile payment services rely on PayPass technology to let you make payments at retail locations. They support not only credit and debit cards but also loyalty cards. Google Pay goes a step further to support even gift cards.
All you have to do is tap your device to a compatible terminal to make a transaction. Both services support offline payments in case you have no cellular or WiFi signal. But you can make only a limited number of transactions.
Apple Pay vs Google Pay: Security
In the age of hacking and data breaches, data security has become more important than ever before for mobile payment services. Both Apple and Google use tokenization to keep your card details secure. When you link your credit, debit or loyalty card to the payment service, it creates a new account number for you.
Apple Pay and Google Pay never share your card details with a merchant. When you tap your device to make a payment, it sends a tokenized account number and a cryptogram, which is verified by the card network before the payment is processed.
Google Pay allows you to authenticate payments using a PIN, password, pattern, or fingerprint. Apple Pay requires Face ID, Touch ID, or PIN for authentication. If your device is lost or stolen, both Apple and Google allow you to remotely wipe all your data.
Sending payments to contacts
Both these services allow you to send payments to your contacts, but Google Pay is better when it comes to peer-to-peer payment. With Apple Pay, you can send money to your contacts via iMessage, but your contact must have an active Apple ID. It means you can't send money to people outside of the Apple ecosystem. If your friend sends you money, you can keep it in the Wallet app or withdraw to your bank account.
Google Pay allows you to send money to a phone number or email address. You can also send money to friends for shared expenses using Google Pay Send. Users can also set reminders to request money. Google's app allows you to keep the balance or withdraw it to your bank account.
If you are deeply tied into the Apple ecosystem and have your friends in the ecosystem, Apple Pay is the app for you. Otherwise, Google Pay is the winner because of its availability across more devices and flexibility to send payments to friends.