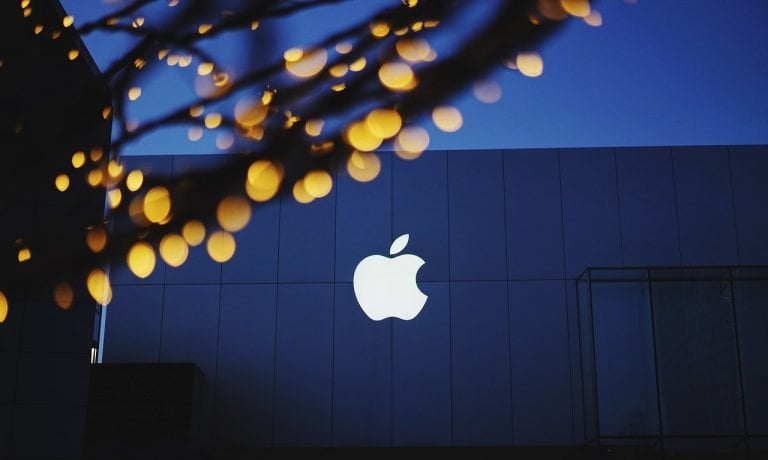 Smart home security camera maker Lighthouse AI announced in December 2018 that it was shutting down operations. It has now emerged that Apple purchased the patent portfolio of Lighthouse AI in late 2018. Though the transaction was completed towards the end of 2018, it was published by the US Patent & Trademark Office only last month. It's unclear how much Apple paid for the now-defunct startup's patent portfolio.
Apple acquired eight patents and applications of Lighthouse AI
London-based IAM reported that Apple snapped up both granted as well as pending patents. Most of the patents are related to standard security camera features, visual authentication, and depth sensing technologies. A total of eight Lighthouse AI patents and patent applications were picked up by Apple. Notably, each patent and application lists Lighthouse AI chief executive Alexander Teichman as an inventor.
One of the patents is for Computer-vision based security system using a depth camera; another is related to Method and system for visual authentication. The third patent is for a technology that uses light emitted by a depth-sensing camera to capture video images under low-light conditions. The fourth patent is titled Two-way communication interface for vision-based monitoring system. The fifth and sixth patents are for Speech interface for vision-based monitoring system and Method and system for incident sharing in a monitoring system.
Short-Seller Spruce Point Highlights Its Latest Canadian Consumer Short: Saputo
Reputed short-seller Spruce Point Capital Management released its latest short report this week. The firm is shorting Canadian dairy and grocery manufacturer Saputo. Spruce Point chief Ben Axler believes the company is entering a phase of declining growth and highlights the financial stress and growing challenges he sees it facing, not only in Canada but Read More
Lighthouse AI was a promising startup. It had raised about $17 million from Andy Rubin's Playground Global and other investors. Its in-house security cameras used advanced AI algorithms to identify familiar faces, pets, and strangers. Yes, it could distinguish you, your family members, and frequent visitors. It allowed users to customize alerts. It would send push notifications when someone arrived home.
Its cameras also supported natural voice-based commands such as "Let me know if the kids aren't home by 4pm on weekdays." The startup used 3D depth sensing and augmented reality to make it easier for customers to sort through the security footage via its iOS app. It used AI to eliminate "noise" such as pet movements to reduce the number of false positives. The cameras had many other tricks up their sleeves.
The Lighthouse cameras were priced at $300 and required a paid subscription if you wanted to enable some advanced AI features. Not many people wanted to pay $300 upfront and recurring subscription fees for its cameras, especially when the market is flooded with far cheaper home security cameras. Lighthouse AI faced tough competition from heavyweights like Ring, Nest, Arlo, and Logitech.
In a message to stakeholders in December, Lighthouse CEO Alex Teichman said the company failed to achieve "the commercial success we were looking for and will be shutting down operations in the near future."
Why did Apple buy these patents?
Apple is unlikely to enter the security camera market anytime soon. So, why did the company purchase Lighthouse's patent portfolio? For one, the new patents could help it improve the camera technology on the iPhones and iPads. The tech giant is rumored to be working on a long-distance 3D Time-of-Flight camera for its 2020 iPhones and iPads. The patents could prove useful there.
The iPhone maker is also working on an Augmented Reality headset that is expected to ship in 2020 or 2021. Depth sensing will be an integral part of the AR headset. Apple CEO Tim Cook has described augmented reality as one of the biggest growth opportunities. Apple could also use Lighthouse's authentication technologies to enhance the Face ID authentication system. Other Lighthouse patents could find their way into HomeKit's security systems.
What's more, the newly acquired patents could help Apple avoid potential lawsuits. Only time will tell how the Cupertino company would end up using these patents.