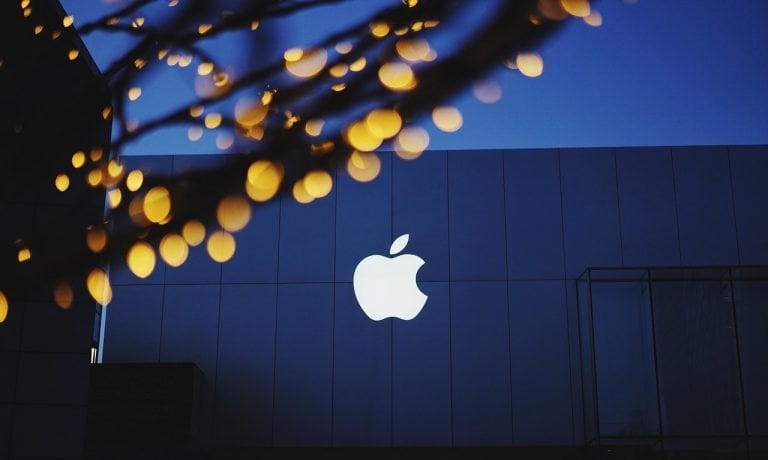 Apple has finally released an update on its long-awaited wireless charging mat, but it's not good news. The company says it has canceled the AirPower wireless charging mat completely because the product was unable to meet its standards.
Not surprising that Apple canceled the AirPower
Apple first showcased the AirPower in September 2017. At the time, the company promised a launch in 2018. The year came and went without any news from Apple about the AirPower wireless charging mat. However, there were reports that the company was facing technical issues and might scrap the product.
In September, DaringFireball's John Gruber claimed the product was running "way too hot" because of its multi-coil design. Gruber's sources also indicated that several engineers at Apple believed the product may never work.
Fund Manager Profile: Kris Sidial Of Tail Risk Fund Ambrus Group
A decade ago, no one talked about tail risk hedge funds, which were a minuscule niche of the market. However, today many large investors, including pension funds and other institutions, have mandates that require the inclusion of tail risk protection. In a recent interview with ValueWalk, Kris Sidial of tail risk fund Ambrus Group, a Read More
Since there was no official confirmation from Apple about anything, fans continued to expect the company to launch the AirPower wireless charging mat early this year. Also supporting the launch of the AirPower were occasional hints, such as a mention in the iOS code or in the packaging of other Apple products. For instance, pictures of the AirPower were seen on the new AirPod cases.
Many even expected Apple to announce the AirPower at its March 25 event, but that didn't happen. Finally on Friday, Apple confirmed to TechCrunch that it is canceling the product completely. The company's engineers may have been unable to address the overheating and power issues.
"After much effort, we've concluded AirPower will not achieve our high standards and we have cancelled the project. We apologize to those customers who were looking forward to this launch. We continue to believe that the future is wireless and are committed to push the wireless experience forward," Apple's senior vice president of hardware and engineering, Dan Riccio, said in an emailed statement to TechCrunch.
What Twitter users have to say
Although the wireless charging space is a bit overcrowded, Apple's AirPower was expected to beat the competition with its unique features. The AirPower wireless charging mat was a mix of Qi and proprietary inductive charging systems. The technology enabled it to charge any device placed on top of it, irrespective of exact placement. It was also supposed to power up an iPhone, Apple Watch and AirPods all at once.
Canceling the product after it was announced publicly is a very rare move from Apple or even from any other major company. There is always a chance the company will pick the project back up again in the future, but for now, it's dead.
As can be expected, social media users aren't happy that Apple canceled the AirPower. The move has triggered a variety of memes poking fun at Apple.
"Me seeing these AirPower headlines after I kinda promised to buy one for 60,000 people," one Twitter user said. "Apple did it because you threw shade at AirPower," said another user.
At least we never printed AirPower on any packag— #OneLessThing #AirPower pic.twitter.com/ljVngWbEEp

— ᴺᴼᵀ Jony Ive (@JonyIveParody) March 29, 2019
When will AirPower come out? pic.twitter.com/iS1UvyemRn

— ??? Tim Cook (@Timthecook2) March 30, 2019
Beat alternatives to AirPower wireless charging mat
Although Apple's AirPower wireless charging mat is dead, other options are already on the market. Unlike AirPower, these third-party accessories have dedicated spots to charge each device, but they do allow you to charge more than one device at a time.
Nomad Base Station Apple Watch Edition: This charging mat can charge an iPhone, Apple Watch and AirPods all at once. It costs $139.
Belkin Boost Up Wireless Charging Dock: This wireless charger can be used to charge an iPhone and the Apple Watch, although it is not suitable for the AirPods, according to MacRumors. It costs $127.
SliceCharge 2 Wireless Charging Mat: This device features a charging puck for the Apple Watch in the middle and two wireless charging coils on the sides. Users can charge two iPhones or one iPhone and the AirPods 2. This charging mat costs $60 and supports 7.5W wireless charging for the iPhone.
Xvida's 3-in-1 Wireless Charger: This charger retails for just $45 and allows you to charge multiple devices at once. It features both USB-C and a detachable cable, so users can easily take it with them when traveling.  It offers up to 10W fast-charging capability.
Unravel Wireless Charger:  This charger comes with three charging stations, one each for the iPhone, AirPods and Apple Watch. The mat can be folded based on the particular need, like to charge one device at a time or two devices together. This feature makes it a good option when traveling because it takes up less space. It costs $99.