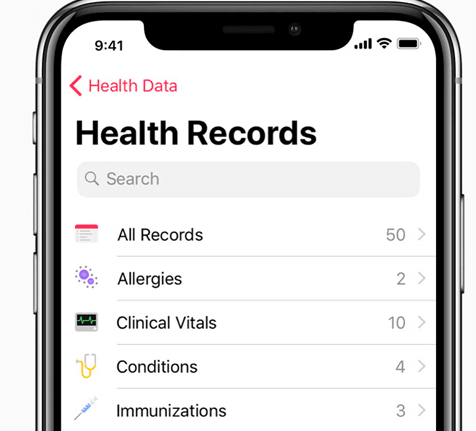 Apple, with its many products, has always strived to make life easier for the users. Working on this same principle, Apple is now making it possible to access your health records from your iPhone.
Health Records – no privacy concerns
Apple recently announced an update to its Health app in the iOS 11.3 beta. The update adds a new "Health Records" section to the app, allowing users to access their medical records from several providers in one place. Currently, a user's health records are scattered across multiple websites and online repositories.
"Our goal is to help consumers live a better day. We've worked closely with the health community to create an experience everyone has wanted for years — to view medical records easily and securely right on your iPhone," Jeff Williams, Apple COO, said in a press release.
Fund Manager Profile: Kris Sidial Of Tail Risk Fund Ambrus Group
A decade ago, no one talked about tail risk hedge funds, which were a minuscule niche of the market. However, today many large investors, including pension funds and other institutions, have mandates that require the inclusion of tail risk protection. In a recent interview with ValueWalk, Kris Sidial of tail risk fund Ambrus Group, a Read More
Apple's updated app will store health records from hospitals, clinics and other health-related information "to make it easy for consumers to see their available medical data from multiple providers whenever they choose," the iPhone maker said.
The list of participating hospitals and clinics includes John Hopkins Medicine, Cedars-Sinai, Penn Medicine and many more.
The health records will include information on immunizations, medications, allergies, vitals, lab results, procedures and conditions. Assuring the safety of the records, Apple says the records are encrypted and protected using the user's iPhone passcode.
"Apple doesn't see the data unless the consumer chooses to share it," Williams told CNBC.
Useful addition from Apple
Apple's new tool will specifically be useful for users who regularly track cholesterol and other things such as lab results. In the app, the latest results will appear at the top. To add a health record, a user needs to go to the health record section on the iPhone's Health app, and then click on "add a health provider." A user then needs to connect to Apple's software system for accessing the data from the service. A user will be notified whenever new information is available.
Apple's latest update to the Health app could mark an important milestone in the digitization of health records. Currently, most of the healthcare systems operate on different IT standards, resulting in a mismatch or incomplete patient EHRs (electronic health records). However, Apple's update could make a contribution in addressing the interoperability issues.  Apple says it has used Fast Healthcare Interoperability Resources (FHIR), to create Health Records. FHIR lays down the standard for transferring electronic medical records.
For Apple, the new update could help make its devices more useful to the users. Self-monitoring of health is the new craze among users. According to Flurry, use of the health and fitness app has grown by about 330% in the last three years. So, Apple can make its devices more popular by focusing on the health features, something which it is already doing.
It is not the first time a tech company has forayed into the medical space. Google also came up with Google Health, but it failed to take-off and was eventually shutdown in 2011. Apple, however, is using a different approach by allowing users to access their medical data quickly.
"It's difficult to think about something more significant than health records," Williams said.