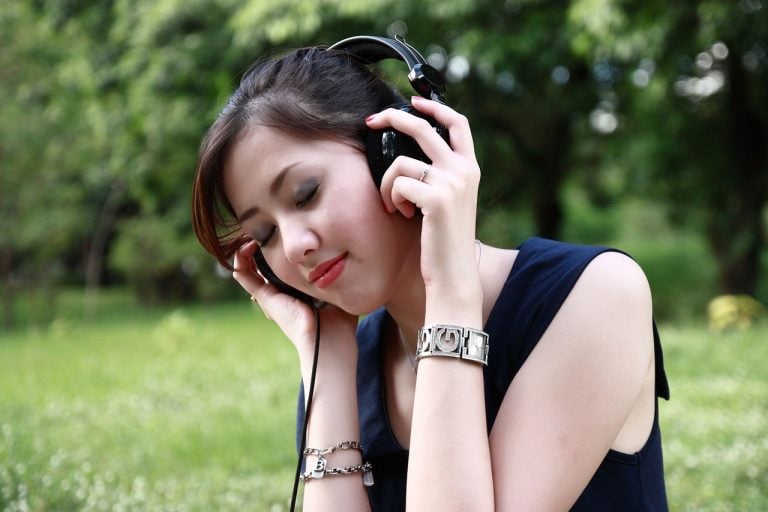 Apple Music users in a few regions might be facing issues in accessing the service, or some part of it. Several users have raised the issue of Apple Music not working for them on Twitter and other social platforms.
Some affected users say that Apple Music as a whole is not working for them, while others say that Apple Music Search is broken for them. "@AppleMusic what's happening ?! Apple Music is not available," tweeted one user.
my apple music isn't working ?

According To Jim Chanos, This Is The Biggest Story No One Is Talking About

When a liquidity crisis struck China's Evergrande Group in the summer of 2021, it shook the global markets. Debt payments by China's second-largest property developer by sales were estimated in the hundreds of billions of dollars, and the company missed several payments. Those missed payments led to downgrades by international ratings agencies, but the Chinese Read More

— i'm not his babymama (@vibewithnaani_) August 22, 2019
It seems the issue is not just with Apple Music not working, rather a few more Apple services are also not working. As noted by tech site PiunikaWeb, the issue also appears to be with the App Store, Mac App Store and iTunes.
The outage has also been confirmed by the Down detector, which tracks the outages. As per the detector, the issues with Apple services, such as Apple Music, App Store and iTunes are being experienced by users in the UK and the U.S.
Apple's official system status page (at the time of writing) also confirmed the issues with the following services: Apple Music, App Store, Mac App Store and iTunes Store.
A similar outage was reported with Apple services a couple of weeks back as well. At the time, the issue was reported with Apple Books, Apple Music, Apple TV, Beats 1, iTunes and Radio. At the time, several users complained of movies interrupting mid-play with issues in accessing Apple Music or Apple Music not working.
Currently, you may not be able to enjoy Apple Music due to a general outage. At times, it does happen that the music service doesn't work on a new iPhone or even an existing iPhone. If you also come across any such situation, there are a few trouble-shooting tricks and workarounds that you can try.
Before starting to troubleshoot, please do verify if your Apple Music subscription is still active or not. To check the subscription status, go to Settings > Your name > iTunes & App Store menu.  From the menu, select your Apple ID and then click on the option to View Apple ID. You may be asked to sign in.
After you sign in, scroll to Subscriptions and then click on it. Do ensure that you sign in with the same Apple ID you originally subscribed to Apple Music. If the subscription is active but you are still unable to access Apple Music, then you can start with the troubleshooting tricks.
The first solution is to enable the iCloud Music Library and then restart your iOS device. If the iCloud Music Library is not enabled, then you will not be able to access Apple Music as the former allows you to access all the music files.
To enable the iCloud Music Library, go to the Settings and then click Music. Now, scroll down to iCloud Music Library and turn the feature ON. After you have enabled the feature, restart your iPhone to clear errant cache from the internal memory and refresh the services. Restarting the device will also clear minor software errors that may prevent Apple Music from functioning properly.
The second fix is to sign out of the iCloud account and then login again. There are chances that certain account-related issues might be preventing Apple Music from functioning properly. Usually, these are random glitches that can be easily fixed by signing out and then signing back into iCloud.
If this trick doesn't work, then you can try by updating the iOS version on your phone. If Apple Music is not working for you due to some system-related issues, then it is possible that Apple fixed it in the latest iOS update. So, you can check if any system update is pending for your device.
To check for the update, go to Settings > General and then click Software Update. If any update is available, click on the option to Download and Install, and follow the onscreen instructions to complete the process. After updating the iOS version, reboot your iPhone to make sure all the changes are properly implemented.
If updating doesn't work either, then you can try by resetting the network settings on your iPhone. Network problems could also result in Apple Music not working as the service carries requests by communicating with the Apple server. To overcome such issues, do ensure that you have a stable Wi-Fi internet connection.
To address the network-connectivity issues, you may need to reset the network settings. Resetting helps to clear all current network settings, server settings, wireless radios, APNs and other related settings as well as unwanted caches and errant data. To reset the network settings, go to Settings > General, and then scroll down and click Reset. Next, select Reset network settings and click confirm.
Another solution is to restore your iPhone to its factory defaults. If these troubleshooting tricks do not solve the problem, then you will have to raise a formal complaint with Apple Support.