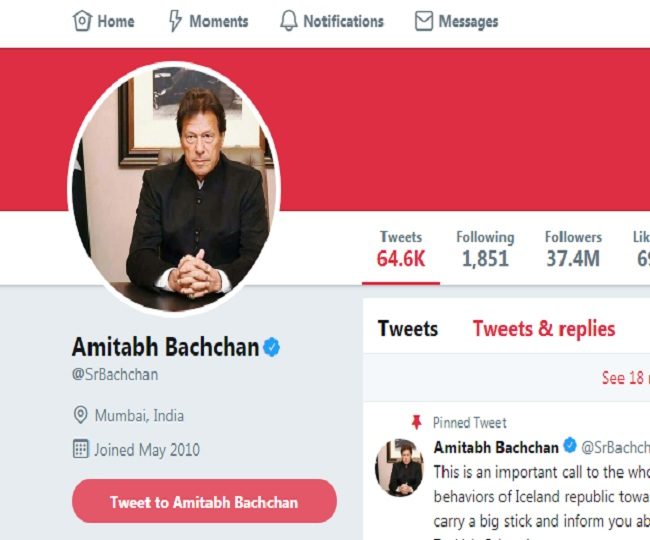 Amitabh Bachchan – Indian Actor's Twitter Account Hacked
Amitabh Bachchan is a well known Indian actor. In fact, he is one of the most loved Bollywood personalities on Twitter, with his account garnering more than 37 million followers. However, he has now become the victim of hackers on the social media blurb site, joining a couple other well known actors. His Twitter account was completely upended and revised to portray him as a lover of Pakistan.
This Crypto Hedge Fund Manager Thinks The Crypto Winter Is Almost Over
When the Great Financial Crisis hit in 2008, the pseudonymous Satoshi Nakamoto published the first paper on bitcoin, proposing a new financial system that didn't depend on "trusted" third parties. However, today's crypto ecosystem has diverged so far from the original intent of cryptocurrency set out in that paper that it's virtually unrecognizable. Now we're Read More
Turkish Group May Be Behind Cyber Attack
According to NDTV a Turkish group may be behind the hacking of  Twitter accounts belonging to the three actors, including Amitabh Bachchan. Tweets posted on his timeline that contained emojis of both the Pakistani and Turkish flags. There were also references to the Turkish football team and an incident that took place in Iceland. The tweet called for people to "condemn the behaviors of Iceland republic towards Turkish footballers." "We speak softly but carry a big stick and inform you about the big Cyber attack here," this quote was contained in a pinned tweet that was signed "Ayyildiz Tim Turkish Cyber Armny."
Police Cyber Unit Investigating
According to a spokesman from the Mumbai Police, their Cyber Crimes unit is taking the hackers seriously and is looking into the issue. Whether or not the instigators will actually be captured and brought to justice still remains to be seen. In the meantime Amitabh Bachchan is most likely very busy trying to update his profile information and upload a new profile picture. The hackers had placed a picture of Pakistani Prime Minister Imran Khan in place of his old one, as well adding the words "Love Pakistan."
Tweets Continue To Fly
The comical tweets about the whole incident continue to fly on Twitter, along with humorous images and quotes. One user, listed as Huzaifa Ahmed posted an image of Indian Prime Minister Narendra Modi busily typing at a laptop computer. The tweet attached to the photo read "Modi Trying to recover AmitabhBachchan's twitter account.  #AmitabhBachchan "
Another user, listed as Maryam said "That's the 2nd best news today. OH MY GOD, Turkey, you know why we love you!!!" The tweet included emojis for the Pakistani and Turkish flags. Yet another user pointed out that Amitabh Bachchan was not the victim of a Pakistani person. His tweet reads, 'Analysis- This hacking is not done by any Pakistani citizen. If you look closely you will find the bio written in English. .."
Social Media Global Influence
This incident involving Amitabh Bachchan is just the latest in a string of social media accounts being hacked by similar groups. It brings into focus the amount of sway social media has globally. Just 15 years ago we were getting our news primarily from printed newspapers and magazines. Now, Facebook and Twitter are more commonly viewed than the websites owned by those papers and magazines. Recent events have pointed out the flaws in using social media as a news source, as Facebook went as far as to delete accounts and pages they believed were delivering fake news to Indian voters. There have also been instances in the US where conservative accounts were disabled during the 2016 election because the social media giant allegedly disagreed with the political views of the account holders. A cyber attack like the one on Amitabh Bachchan is, for the most part, harmless. This particular incident seems to have generated more humor than anything. But, it bears thinking about what would happen if a reputable leader or media personality were hacked for a more deviant purpose. How much bad information would be digested and believed by the global public before the farce was discovered? Let us know what you think in the comments.