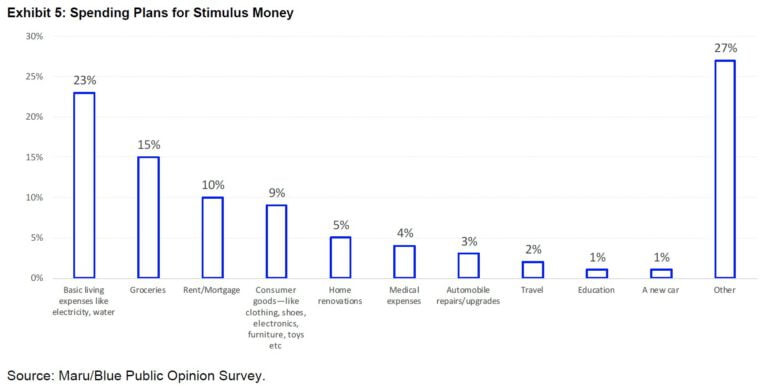 The U.S. government is sending another round of checks meant to stimulate economic activity during the coronavirus pandemic. How will Americans spend their stimulus checks?  In a collaboration with Maru/Blue Public Opinion, Refinitiv discovered how U.S. citizens plan to utilize this new round of funding.
Q3 2020 hedge fund letters, conferences and more
COVID-19 Stimulus Payments Inspire Saving Over Spending
How do Americans plan to spend their stimulus checks?

44%, plan to save the money; 36% will pay off debts; 20% will spend the funds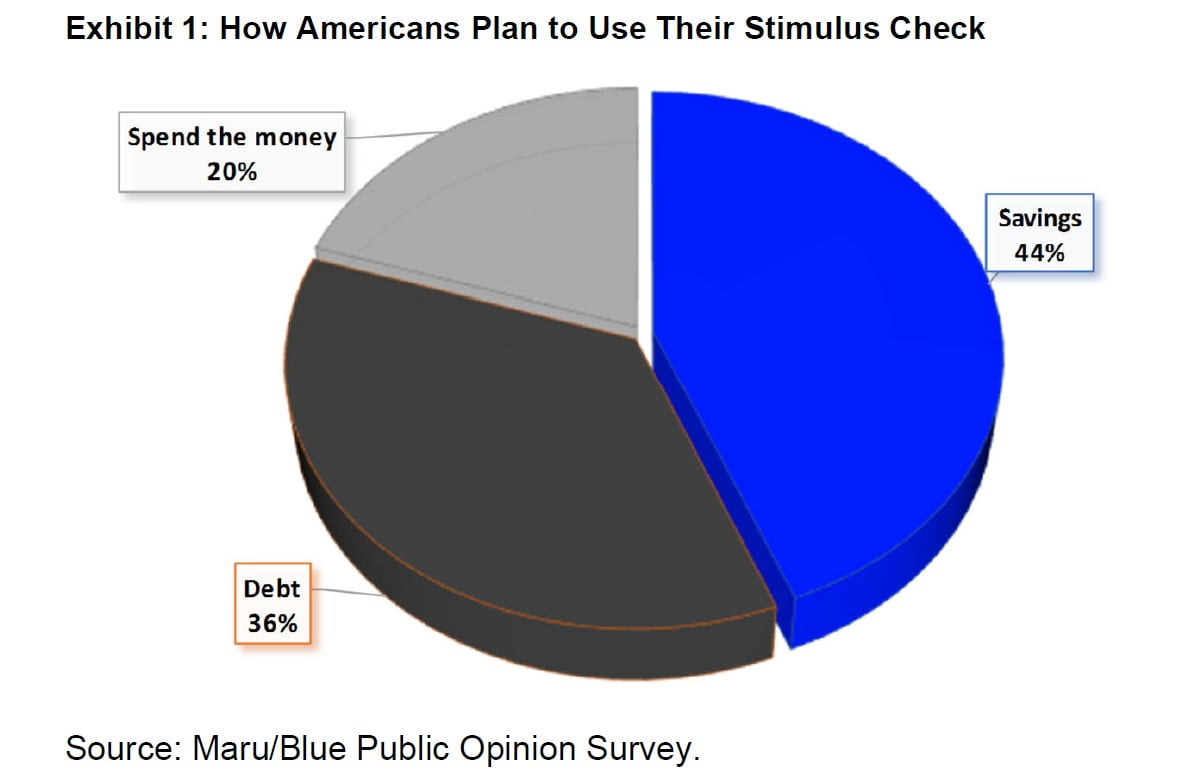 Sohn Investment Conference 2021 Coverage: Octahedron Capital, Glenernie Capital
The following is our rough coverage of the 2021 Sohn Investment Conference, which is being held virtually and features Brad Gerstner, Bill Gurley, Octahedron's Ram Parameswaran, Glenernie's Andrew Nunneley, and Lux's Josh Wolfe. Q1 2021 hedge fund letters, conferences and more Keep checking back as we will be updating this post as the conference goes Read More
Source: Maru/Blue Public Opinion Survey
Increasing National Debt

The deficit and national debt have risen significantly due to the federal stimulus programs

End of 19Q4 the U.S. public debt-to-GDP ratio was 106.7% and increased to 127.3% at end of 20Q3

The Cares Act (pandemic-related costs and relief measures) have brough the U.S. to its highest public debt levels in more than 70 years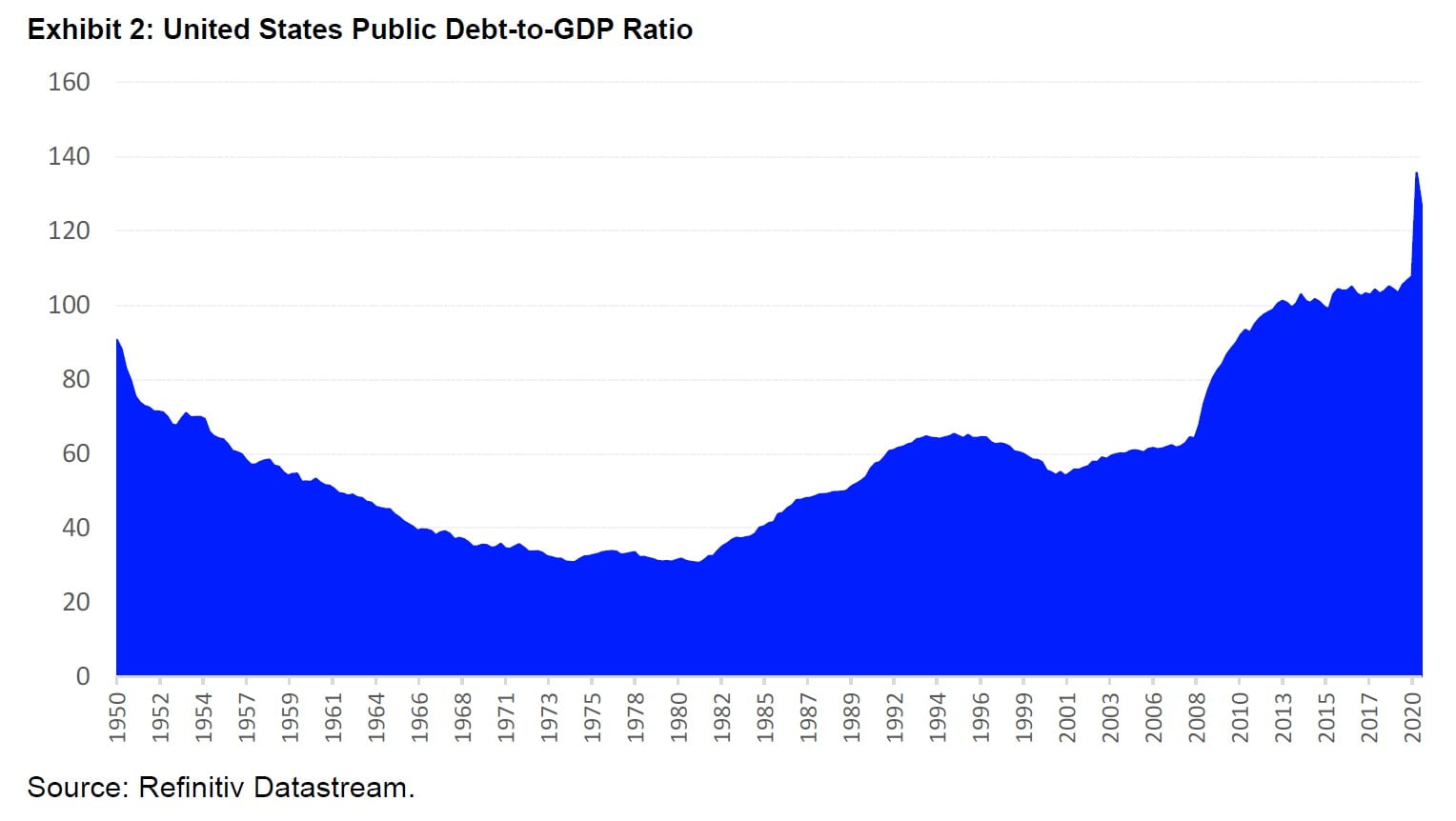 Source: Refinitiv Datastream
Although intended to fuel economic activity by consumers, a large portion of Americans are telling us they'll be saving their stimulus checks followed by paying off debt

1 in 5 Americans intend to spend stimulus checks
Refinitiv earnings forecasts suggests 21Q1 will be the first positive quarter in over a year as retailers will face easier YoY comparisons

Household Durables, Internet & Catalog Retail and Leisure products may even receive a boost from stimulus check spending

Rising Personal Savings

Personal savings rates are up:

Beginning of 2020, personal savings rates were at 7.6%; April 2020, 33.7%; December 2020, 12.9%
Experienced similar personal savings activity during the global Great Recession (December 2007 - June 2009)

Spending the Stimulus Check

Approximately 10 million Americans are unemployed and most likely to spend stimulus checks on basic living expenses, groceries, rent and mortgage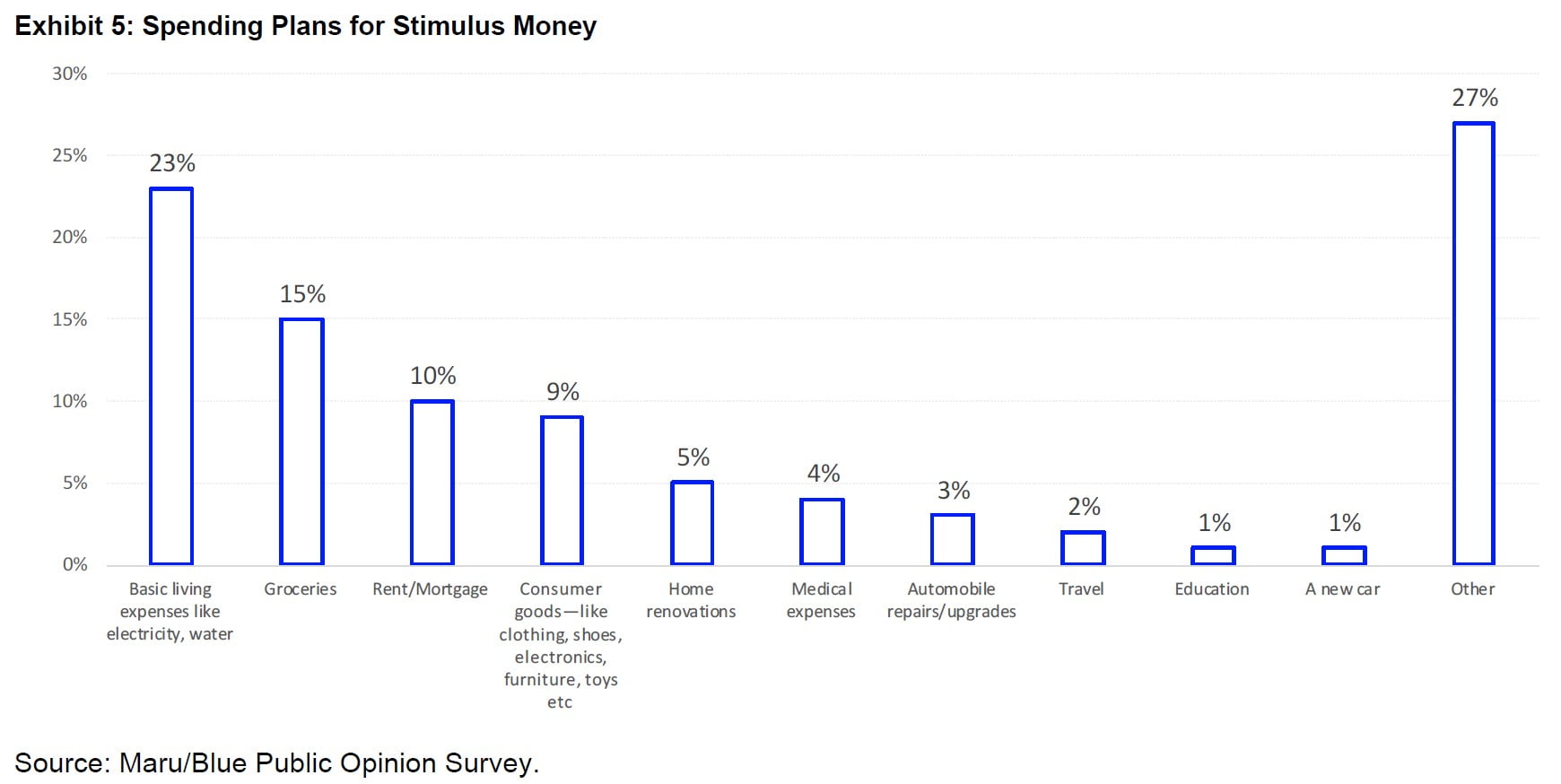 Source: Maru/Blue Public Opinion Survey
---
Sources: Data/Charts - "Refinitiv" and "Maru/Blue Public Opinion Survey" respectively
Commentary - "Jharonne Martis, Director of Consumer Research, Refinitiv"
Learn more about StarMine analytics and models - suite of proprietary alpha-generating analytics and models, grounded in sound economic intuition and backed by rigorous analysis.