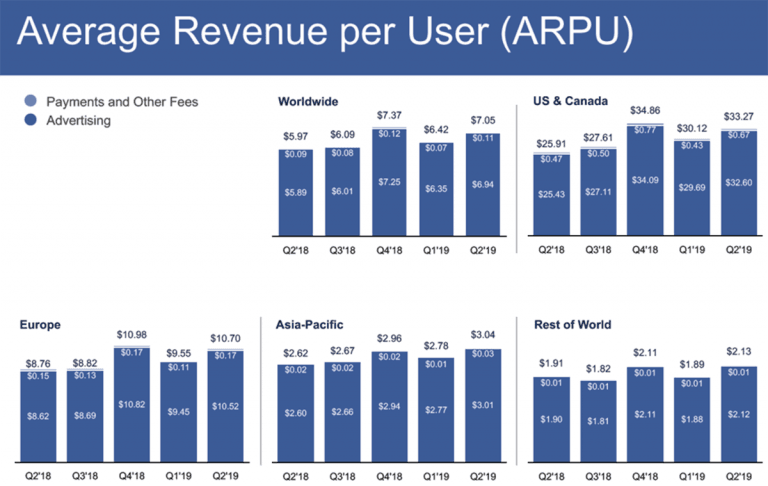 Whitney Tilson's email to investors discussing his three favorite tech titans: Alphabet Inc (NASDAQ:GOOGL), Amazon.com, Inc. (NASDAQ:AMZN), and Facebook, Inc. (NASDAQ:FB) reporting a jump in operating cash flow; Spirit Airlines; World Acceptance.
1) My three favorite tech titans – Alphabet, Amazon, and Facebook – all just reported second-quarter earnings. Overall, I liked what I saw…
[activstinvesting]
Fund Manager Profile: Kris Sidial Of Tail Risk Fund Ambrus Group
A decade ago, no one talked about tail risk hedge funds, which were a minuscule niche of the market. However, today many large investors, including pension funds and other institutions, have mandates that require the inclusion of tail risk protection. In a recent interview with ValueWalk, Kris Sidial of tail risk fund Ambrus Group, a Read More
Q2 hedge fund letters, conference, scoops etc
After a hiccup in the first quarter, Alphabet, the parent company of Google, rebounded in the second quarter with 22% revenue growth (constant currency) and a 24% operating margin, even after a $1 billion loss from its "Other Bets" segment, which includes leading autonomous-driving company, Waymo.
Alphabet also announced a new $25 billion share repurchase authorization, which I expect is just the beginning in light of the company's huge cash balance ($121 billion) and free cash flow ($26 billion Q2 annualized).
Amazon, meanwhile, reported a 20% increase in revenue and a 22% jump in operating cash flow as it continues its inexorable rise to dominate the world…
Here's a WSJ Heard on the Street column on why Amazon's and Alphabet's stocks are reacting so differently (in a word: expectations): Google and Amazon Had Different Bars to Clear. Excerpt:
Google and Amazon.com, both internet behemoths, each face their own specific set of challenges. Only Google headed into its second quarter report with nowhere to go but up…
Despite Amazon's earlier slip, it remains a growth machine on track to supplant Apple Inc. as the world's largest tech company by annual revenue.
………………
Lastly, Facebook saw monthly and daily active users rise 8% and average revenue per user grow 18%, which drove 28% and 37% jumps in total revenue and operating cash flow, respectively. This is the key chart from the company's slide deck that accompanied its earnings release, showing strong average revenue per user growth from every part of the world:
I continue to recommend all three stocks.
2) Following up on yesterday's e-mail about stocks getting hammered, Spirit Airlines (SAVE) fell 24% yesterday. At some point, it'll be cheap enough to recommend to subscribers of the Empire Investment Report, so I'm not going to discuss it other than to note that over the last four years, every time the stock has dropped to the mid-$30s, it has quickly rebounded to the mid-$50s, as you can see in this chart…
3) I was glad to see the stock of installment lender World Acceptance (WRLD) tumble 25% yesterday. I was short this stock years ago after my research revealed the company's predatory lending practices that exploited and bankrupted many of its customers. Alas, regulators failed to rein in the company, and ripping your customers' faces off is highly profitable, so the stock soared in recent years. Until yesterday.
The four analysts who cover the stock have all turned on it, with each rating it a sell: Wall Street's Least-Loved Stock Is Now a Personal Loan Company. Excerpt:
World Acceptance now has sell ratings from each of the four analysts tracked by Bloomberg, joining a dubious club of about eight stocks in the Russell 3000 Index that don't have a single buy or hold rating. None of the others have more than one or two analysts, suggesting sentiment around World Acceptance is particularly bleak.
Shares of the Greenville, South Carolina-based company plunged as much as 26%, the most since January 2017. Ahead of earnings, the stock was up 60% on the year. The average analyst price target now suggests the shares could fall another 38% in the next 12 months.
"Fundamentals are eroding and the stock is significantly overvalued in our opinion," Janney analyst John Rowan said in a research note. "Today's miss was driven by credit first and foremost; however, surging operating expenses also played a significant role too."
Best regards,
Whitney