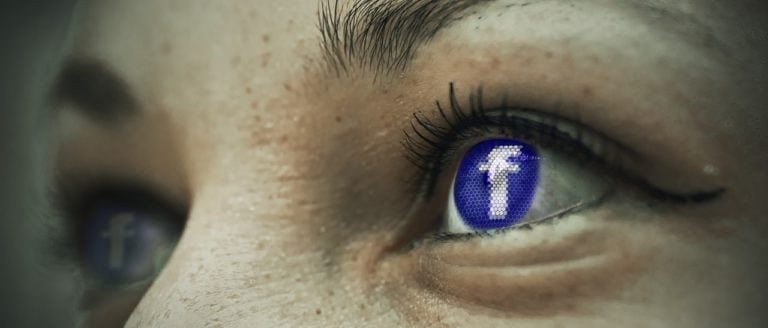 On Monday, a report from The New York Times claimed that Facebook chief security officer, Alex Stamos, is leaving after a disagreement over how relevant information should be disclosed. Following the Times report, Stamos himself came out to clear up the speculations surrounding his exit from Facebook.
In a tweet, Alex Stamos denied the reports that he is leaving Facebook. However, he did confirm that his role has changed. "I'm currently spending more time exploring emerging security risks and working on election security," he said.
Despite the rumors, I'm still fully engaged with my work at Facebook. It's true that my role did change. I'm currently spending more time exploring emerging security risks and working on election security.

Gates Capital Management Reduces Risk After Rare Down Year [Exclusive]

Gates Capital Management's ECF Value Funds have a fantastic track record. The funds (full-name Excess Cash Flow Value Funds), which invest in an event-driven equity and credit strategy, have produced a 12.6% annualised return over the past 26 years. The funds added 7.7% overall in the second half of 2022, outperforming the 3.4% return for Read More

— Alex Stamos (@alexstamos) March 19, 2018
Later, a Facebook spokeswoman also confirmed Stamos' statement, saying he "continues to be the Chief Security Officer (CSO) at Facebook." However, the spokeswoman didn't directly address if the executive was planning to exit the social networking giant, notes CNET.
Rumors of Stamos' exit came as Facebook grapples with a controversy surrounding Cambridge Analytica misusing data from 50 million Facebook accounts. A Cambridge Analytica whistle-blower claimed that the company used the data to help President Donald Trump's 2016 campaign.
According to the Times, the primary reason for his exit was the disagreement with the top management – including COO Sheryl Sandberg – over the investigation and disclosure of Russian trolls exploiting its services to influence the 2016 U.S. presidential election. Further, the report said that Facebook's security team was concerned over the information they found about the manipulation of content on the platform. Hence, the security team pushed for more transparency, but other teams were not comfortable with it and believed such a revelation would not be good for Facebook's image.
Speaking to the Times, a former Facebook data analyst, Tavis McGinn, said: "Facebook cares so much about its image that the executives don't want to come out and tell the whole truth when things go wrong." Further, the report claimed that Stamos' roles were reassigned in December, but Facebook management convinced him to stay until August to ensure proper transition of his responsibilities.
Alex Stamos has been known for being vocal about his thoughts on any issue. On Saturday, following the reports of Cambridge Analytica's use of Facebook data without proper permission, Stamos tweeted: "There are a lot of big problems that the big tech companies need to be better at fixing. We have collectively been too optimistic about what we build and our impact on the world." Stamos also criticized the way The New York Times and the Guardian portrayed the use of data by Cambridge Analytica. He later deleted those tweets.
If Alex Stamos had left Facebook, it would not be the first time for him to exit a major tech company. In 2015, he left Yahoo in protest after the company agreed to comply with NSA's request to scan incoming emails with some tech, according to Reuters.
Separately, Facebook is now again at the center of controversy surrounding user privacy and data breach. The social networking giant was already facing intense scrutiny over the alleged use of the platform by Russian trolls to influence the election outcome. Also, the company has been widely criticized lately for launching the Messenger app for Kids.
According to Goldman Sachs, Facebook's ability to manage this latest crisis will determine its long-term future. Speaking to CNBC on Tuesday, Heath Terry, lead internet research analyst at Goldman Sachs, said, "It certainly introduces a level of uncertainty that we haven't seen with Facebook before."
On Monday, following the reports of Cambridge Analytica's misuse of user data, Facebook's stock posted its biggest one-day drop since March 2014, and was the worst-performing stock in the S&P 500. Goldman Sachs has a Buy rating on the social networking giant. The stock dropped about 7% yesterday. Year to date, the stock is up almost 3%.
Meanwhile, the social networking giant has scheduled an emergency meeting (open to all employees) on Tuesday, according to an internal calendar invitation reviewed by The Verge. The objective of the meeting is to give more clarity to the employees on the current controversy surrounding Cambridge Analytica's misuse of data. Employees will be allowed to ask questions related to the case.
The meeting is scheduled for 10 a.m. PT, and will be headed by Facebook's deputy general counsel, Paul Grewal. According to Sky News, CEO Mark Zuckerberg would not be present at the meeting. It must be noted that Zuckerberg has not made any comment or a public appearance since the Cambridge Analytica story first broke. The CEO is scheduled to hold the weekly all-hands meeting on Friday.