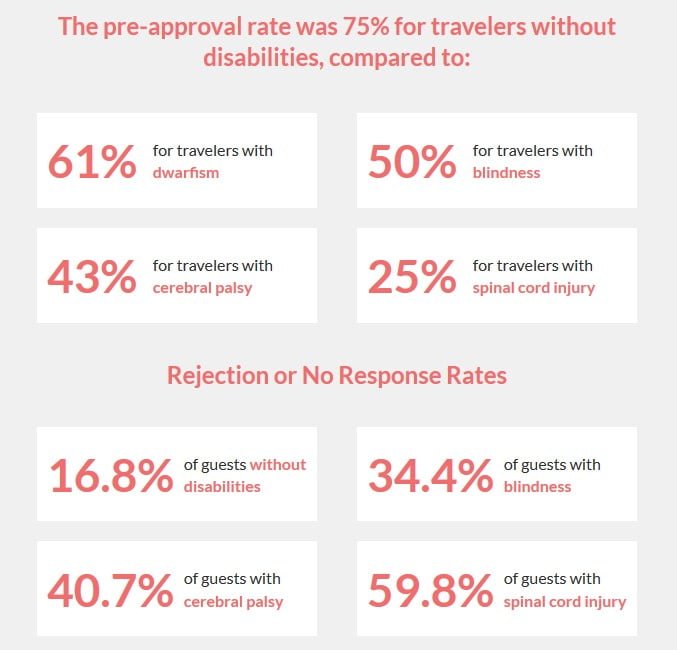 Editor's note: 1:17 PM EST on 1/3/2018 please see the following link for more on Airbnb's policies regarding accessibility

The on-demand economy is, in many ways, disrupting the way some industries do business. Uber and Lyft drivers never had to pass the same requirements as taxi drivers. Some people make their entire incomes on Airbnb without having a hotel license. The list goes on and on.
Most people see these services as positive things. There is no shortage of reasons why Uber is convenient for people who don't have cars or as a measure against drunk driving when you're out with your friends. It's easy to see why Airbnb is a nice alternative to staying at a hotel—you're not limited to the areas where hotels are when you're staying in any given city, you get a more "homey" feel, and, again, the list goes on.
Growing Up In The Fund Management Business: This PM's First Stock Was A Value Stock
When portfolio managers get started in the business, their investing style often changes over the years. However, when Will Nasgovitz bought his first stock when he was 12, he was already zeroing in on value investing, and he didn't even know it. Nasgovitz has been with mutual fund manager Heartland Advisors for almost 20 years, Read More
But these benefits are not shared by everyone. Many services in the on-demand economy are unregulated, and that can bring up some problems that traditional businesses are built to avoid.
On Airbnb in particular, discrimination is a huge problem. You can view people's profile images before you choose to accept or deny them, and Airbnb has a requirement that it must be a forward-facing photo of your face. There is no real penalty for denying people, so hosts do it freely and without consequence. That means that hosts who have an issue with someone's appearance can just cancel on them or never respond to their rental requests in the first place.
In this resource, the particular focus is on Airbnb discrimination against people with disabilities. Backed by data, it dives into the issue headlong and brings to light some things you may have not known about the lodging platform.
For example, the pre-approval rate for rental requests for people without disabilities is 75 percent, but, as the study shows, when trying to book as a person with a disability, that rate drops precipitously. The pre-approval rate sinks to 61 percent for people with dwarfism, 50 person for travelers with blindness, 43 percent for people with cerebral palsy, and 25 percent for people with spinal cord injuries that require a wheelchair. Many of the travelers with disabilities were ignored, flat-out denied, or were not given a reason for their declined requests.
This resource also uncovers what Airbnb has done to attempt to close the gap on this problem and why it's not enough. The bottom line is that Airbnb needs to be more accommodating to people with disabilities, and there are even some suggestions for how the platform can actively make its services more inclusive.
Some of these solutions include advocating for legislative changes that would help regulate Airbnb and make requirements more amenable for people with disabilities. Another would be for advocates to just use inclusive platforms for lodging.
In the end, though the changes to Airbnb would be best done from the inside out. If it is a company that embraces diversity and inclusiveness, it will do the right thing and make its platform more amenable to people with disabilities.
Again, this resource is just a snapshot. Using data, real-life examples, and overall industry trends, this is how Airbnb is discriminating and solutions for things to change.

Updated on