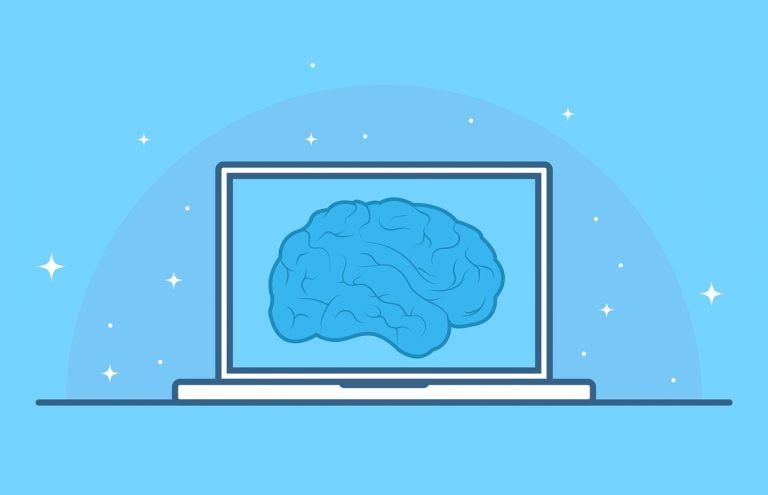 Machine Learning (ML) and Artificial Intelligence (AI) are two popular technologies that have created an enormous buzz in the market these days. Those individuals who are unaware of these two terms are encountering these modern technologies in their day to day life.
Q4 2019 hedge fund letters, conferences and more
Recent research predicts that more than 77% of smart devices are currently using modern technology such as Artificial Intelligence (AI) and Machine Learning (ML). We use many AI and ML-based products and services like Amazon's Alexa, Google Home, and many others.
Fund Manager Profile: Kris Sidial Of Tail Risk Fund Ambrus Group
A decade ago, no one talked about tail risk hedge funds, which were a minuscule niche of the market. However, today many large investors, including pension funds and other institutions, have mandates that require the inclusion of tail risk protection. In a recent interview with ValueWalk, Kris Sidial of tail risk fund Ambrus Group, a Read More
AI and ML explained
According to a Forrester report, business entrepreneurs who opt for machine learning (ML) and artificial intelligence (AI) technology will earn around $1.2 trillion annually for their business in this competitive market by 2020.
Moreover, during the other surveys, more than 72% of businesses responded they believe AI and ML are fundamental technologies that help them to make their business future-ready and result in a business advantage. These modern technologies have a great impact on the business, it provides businesses with numerous benefits to their business, which they haven't even imagined.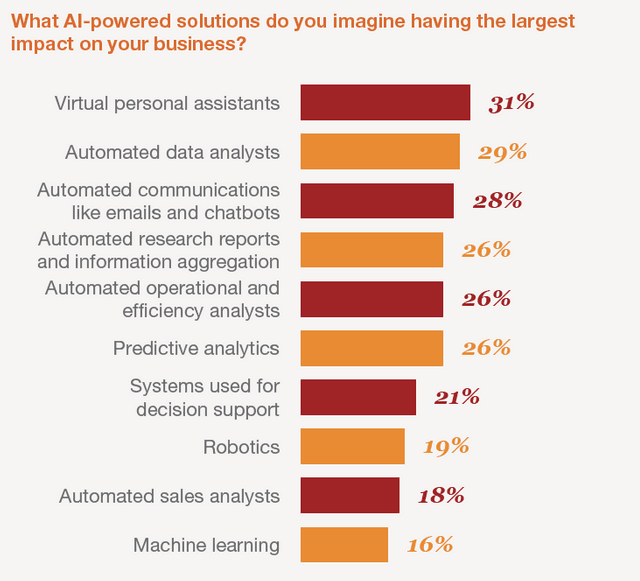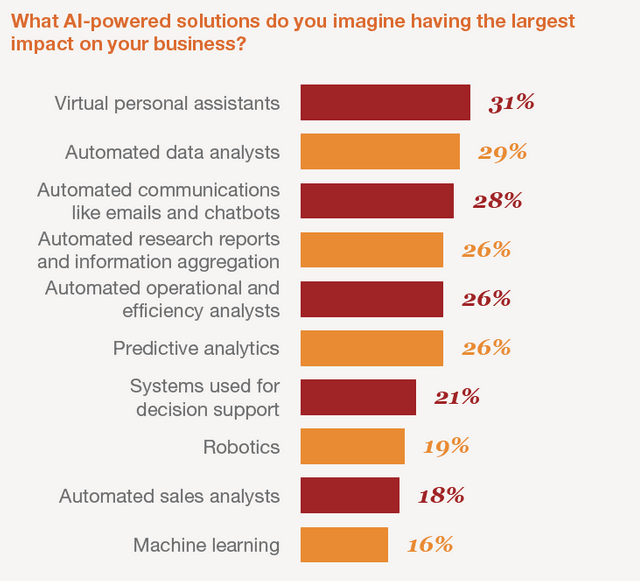 Image: (Source)
In the last few years, more than 1.4 billion smartphones were sold globally annually. They use smartphones for various purposes for calling, messaging, and much more. They even use a variety of applications for their smartphones, which provides them with more convenience and accuracy. Knowingly or unknowingly most of the customers like you and me are using various applications that are being developed using modern technology such as artificial intelligence and machine learning.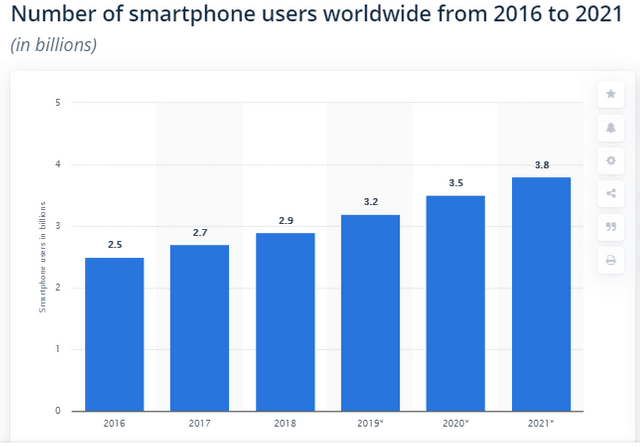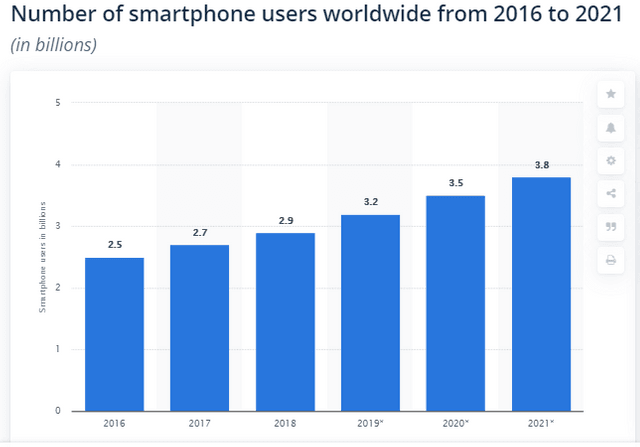 Image: (Source)
Best AI and ML Apps: Explore to Know How It Provides More Convenience
AI and ML are very wide sectors and have a rapidly growing market. As per the MarketsandMarkets report, the global AI market is predicted to reach $190.61 billion in 2025 with growth in CAGR by 36.62%, this is quite higher than it was found in a while in 2017, the market was found around $16.06 billion during the past year.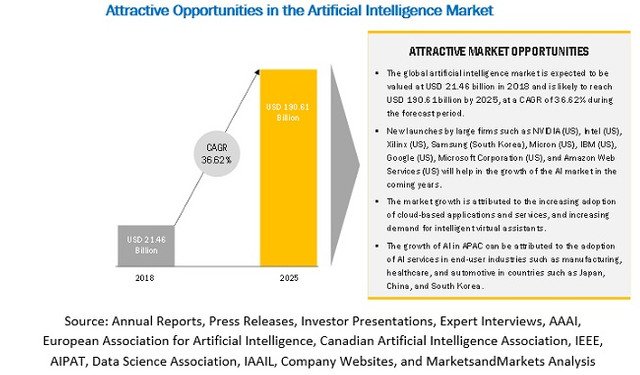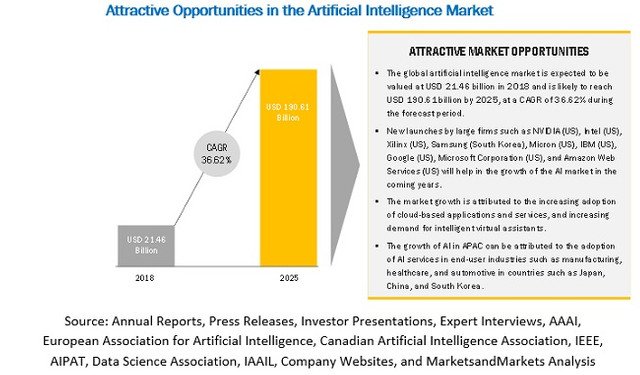 Image: (Source)
According to the Statista report, the revenue of AI and ML global market is expected to increase from 9.5 billion U.S. dollars to 118.6 billion by 2025. Thus it becomes essential for businesses and consumers to pay attention to these latest technologies. In this era of science & technology, Machine Learning (ML) and Artificial Intelligence (AI) can be considered as the most prominent and famous technology. It provides numerous opportunities to finish their task very sooner with more accuracy and efficiency.
These modern technologies not only automate your task but also speed up the working process by making the traditional systems smarter. AI and ML are used to create a variety of web-based and mobile-based applications. Technological powered applications are rapidly evolving in the current market due to the high usage of smartphones and the internet. Explore the list to know which are those applications that are being developed using AI and ML technologies.
Siri
It is a famous virtual assistant which is part of Apple. Siri is one of the most popular AI-based applications which doesn't require any introduction. This AI-powered virtual assistant uses a natural-language user interface and voice queries to answer all queries of customers in the most accurate way. Offer them recommendations and perform various actions after delegating requests to a set of Internet services. Users can use it on major Apple platforms such as macOS, iOS, iPad, tvOS, and many others. (Source)
Siri has gained huge popularity among Apple users in a short duration of time. One of the surveys was conducted to show how popular Siri is among the users, the survey was conducted in September 2018 with American adults in which more than 44% smartphone users responded that they prefer Siri as a voice assistant over others, this has put Siri ahead of competitors.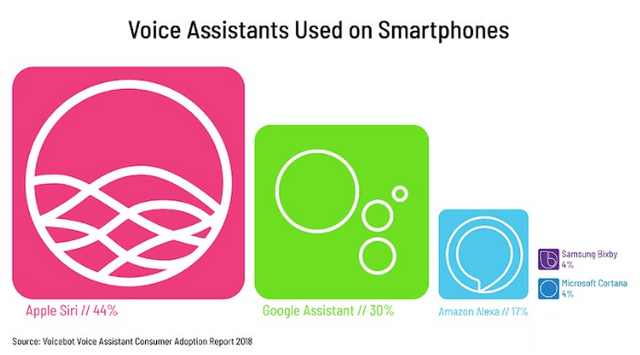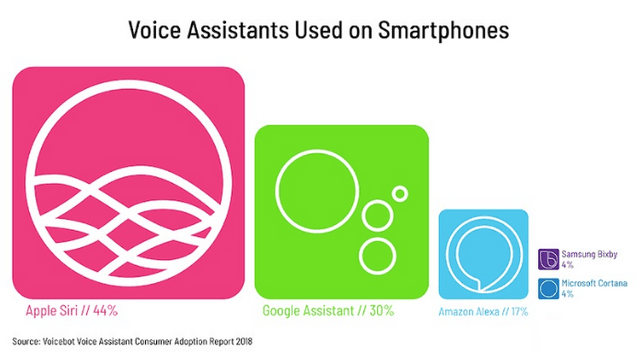 Image: (Source)
Getting inspired by Siri's success, many business giants are trying to develop similar virtual assistance for their business. They are taking the support of ios app development team to craft AI-powered solutions for their business. They know it well that developing advanced virtual assistance can help them to meet all their prospective customers' demands in real-time.
Google Assistant
It was released in 2016, and the AI-enabled virtual assistant from Google has created a huge buzz in no time. Google Assistance can be considered as one of the most advanced virtual assistants. This AI-powered virtual assistant uses natural language processing and supports both text and voice entry. (Source)
In one of the recent reports, it was found that Google has boosted its significantly, now it is working successfully with more than 1,000 brands and with 10,000 devices. Now users can easily install and configure Google Assistant on numerous smart devices like Mac, Linux PCs, Windows, and many more.
Cortana
It's a virtual assistant which is created by Microsoft for different devices. Cortana is available for various headsets like Razer Kraken Logitech G933, HyperX CloudX, and many others. This AI-powered virtual assistance provides hands-free help to users by answering their questions, reminders, care of tasks, managing calendars, and much more. Over time, it "learns" and performs more complex tasks, it uses natural language processing. (Source)
Cortana has an API that can work with multiple Windows and third-party apps that have been developed, keeping in mind various security aspects and also poses an rapid ssl wildcard. A recent report represents that Cortana was available on more than 400 million devices that translate to a huge user base.
Alexa
It is also termed as Amazon Alexa, Alexa is the AI-powered virtual assistant portrayed by Amazon. It is available for platforms like iOS and Android and used with Amazon Echo Dot and Amazon Echo. Additionally, it uses natural language processing and can provide real-time information about traffic, weather, and much more. (Source)
Robin
It is an AI-based voice assistance solution that is available for android and ios users. Robin allows users to perform a search without touching their phones. They can perform any of the searches verbally at any time, and from anywhere they want. Users can also get GPS navigation and allowed to set reminders with the help of an AI-driven app solution, it updates itself according to the need of the users.
ELSA Speak
This AI-powered app is popular among users who want to learn to speak English. Using these apps, users can easily learn to speak and pronounce English. It helps users by providing them with short dialogues of English words which they can learn, it also provides them with instant feedback, this results in quick progress. ELSA Speak claims that there are more than 4.4 million downloads of the app until today, it also claims that it has more than 3.6 million users in 101 countries. (Source)
Youper
Youper was developed by the company having a similar name to the AI-based application. It is developed for both the platforms that are iOS and Android, thus customers can easily use this app on any of the platforms as per their requirement. It is an open-source AI-base app that helps users to maintain their health records and manage their fitness schedules according to the guidance of the professionals. This smart app guides users to schedule their regular workouts, checkup routines, exercises, and much more. (Source)
DataBot
It's an AI-powered virtual assistant which is available for multiple platforms like Windows, iOS, Android, and many more. DataBot answers almost all the queries of the in its voice and addresses most of the topics which matter the most for the app users. Users can search for information, images, multimedia presentations, and much more as per their needs.
It uses Google searches, RSS channels, and Wikipedia to provide an accurate answer to customer's queries. This AI-driven app facilitates users to customize their platform according to their preference voice and language. Users get the option to choose from Italian, English, French, Spanish, Portuguese, or any other language.
Jarvis
It is an AI-powered personal assistant, Jarvis includes hot-word detection and special voice recognition functions. It can be updated to recent to regularly used commands so that it can respond more accurately to all the queries which have been fired by them if they have any doubt or and response. This AI-driven app solution comes with many advances features such as quick alert, custom commands, and many others which can help users to search according to their need to grasp the desired answer in no time.
Hound
It is an AI-driven voice assistant app, Hound is available for both platform users that is Android and iOS. Users can search for any of the information they want using a natural voice. They can consider the follow-up to refine the results which they actually expect to get. It can be used hands-free as it provides more accurate and quicker results to users.
Hound can make a call and send a text message for users if they want, users can get weather information, latest news, search for hotels, navigate address, view flight status, etc using this AI-driven app solution. Users just need to search for the required topic, and the Ai powered app will provide the most accurate and fast result for their query.
Machine Learning (ML) and Artificial Intelligence (AI) Are Future Technologies!
AI and ML are here to provide extraordinary intelligent solutions for almost all industries. The list of AI and ML-powered applications does not end here. There are many more which users can consider. There is continuous advancement in technology, which leads to a constant change in AI and Ml powered apps and virtual assistants. Modern technology, such as AI and ML has opened many opportunities for individuals and businesses.
Any of the individuals can develop their career learning these modern technologies. According to a Gartner report, artificial intelligence (AI) and machine learning (ML) will create more than 2.3 million jobs and will eliminate around 1.8 million jobs by the end of 2020. While businesses can consider these technologies for satisfying all the needs of their prospective customers. Thus both technology can be considered as the future technology which is here to offer numerous benefits to us.