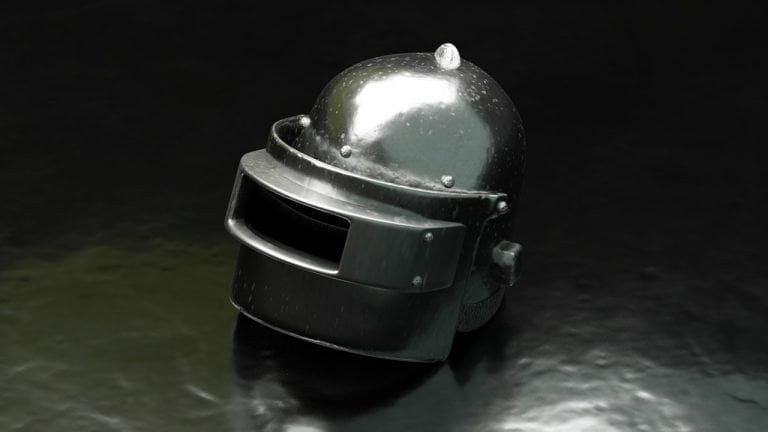 PlayerUnknown's Battlegrounds, popularly known as PUBG, is again in the headlines for the wrong reasons. The game might be banned in yet another country. Last week Nepal imposed a PUBG ban, and now reports suggest Iraq could also ban it.
Last week the Iraqi parliament proposed a ban on several multiplayer video games they claim are brainwashing young people and encouraging violent fantasies. In a draft law over the weekend, Iraq's cultural parliamentary committee recommended a ban on several games, including PUBG.
"The committee is concerned about the obsession over these electronic games that ignite violence among children and youth. Its influence has spread rapidly among Iraq's society," committee head Sameaa Gullab said during a press conference.
The Odey Special Situations Fund Slides In 2022 But Is Primed For Growth
The Odey Special Situations Fund declined - 0.3% in November, according to a copy of its monthly investor update, which ValueWalk has been able to review. Following this performance, the $94 million fund has returned - 12.4% year-to-date. It remains 2.16% ahead of its benchmark, the MSCI World Index, for the year. In the November Read More
The draft is currently awaiting revision by parliament's speaker. Lately there have been reports in Iraqi media about the vast amount of time youngsters are spending on "battle royale" games. There have also been reports about divorces and suicides linked to such games. In one incident in November, a youngster reportedly killed his friend with a shotgun in Erbil province while recreating a PUBG scene.
Many fatwas have also been issued against the game, saying that wasting time playing the game is "un-Islamic." However, youths see it as a way to stay safe from the violence outside.
Is a PUBG ban right for Iraqi youths?
For almost two decades, Iraq has been a party to endless war and destruction. Now the country is facing several economic and political challenges, including unemployment, security challenges, sectarian tension and more.
Currently the country is experiencing what many call a "youth bulge." Youth account for 60% of the country's 60 million population, and for many, video games are a way to escape the harsh macro environment. Moreover, it helps keep players off the streets, and thus, out of trouble.
One 21-year-old PUBG player in Baghdad told The National that if Iraq's parliament wants to impose a PUBG ban, then they must think of a substitute for Iraqi youth to "keep us occupied."
Studies focused on finding a possible link between violent video games and real-world violence found such fears to be overblown. A study by the Oxford Internet Institute and the University of Oxford found that aggression in teenagers is not significantly affected by playing violent games.
"The idea that violent video games drive real-world aggression is a popular one, but it hasn't tested very well over time," the researcher said.
UAE, India may also ban PUBG
Other countries are also mulling a PUBG ban. Khaleej Times of the UAE reported recently that parents are urging authorities to ban the game because they believe it is making their children aggressive and having a bad influence on youth.
India has also long been considering a ban on PUBG. In fact, several Indian cities have already banned the game. One minister even referred to the game as a "demon" in every house and demanded a law to stop it. The game has over 50 million players in the country.
In Nepal, the game was banned after the Nepal Metropolitan Crime Division officially filed Public Interest Litigation (PIL) against the game. Nepal has ordered mobile operators, network service providers, and internet service providers in the country to block access to the game.
In addition to the PIL, authorities also considered letters received from parents and schools when considering the ban on PUBG. The authorities received a total of 34 letters, including eight from parents, requesting a ban on the game due to its addictive nature.
Other popular battle royale games are also feeling the pressure. A couple of weeks ago, Prince Harry called for a ban on Fortnite, saying the game "shouldn't be allowed" as it could be harmful to mental health.
When speaking at a roundtable discussion on children's health in London, he asked, "Where is the benefit of having it in your household?"
Further, Prince Harry said these games create an addiction that keeps a player hooked to their computer screen for as long as possible.
"It's so irresponsible. It's like waiting for the damage to be done and kids turning up on your doorsteps and families being broken down," Prince Harry said.