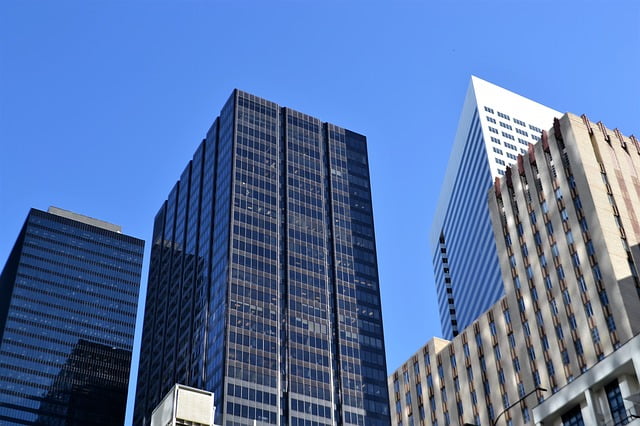 As a business owner, chances are you've already realized that an insurance policy is an essential part of staying in business. 

Business insurance protects your company from the unexpected. It can help cover the costs of replacing damaged or stolen equipment and paying for legal defense in the event of a lawsuit.
And while there are many insurance options available for businesses, business insurance falls into one of two categories – liability and property. 
Fund Manager Profile: Zhang Hui Of China's Southern Asset Management
Historically, the Chinese market has been relatively isolated from international investors, but much is changing there now, making China virtually impossible for the diversified investor to ignore. Earlier this year, CNBC pointed to signs that Chinese regulators may start easing up on their scrutiny of companies after months of clamping down on tech firms. That Read More
Liability insurance is protection against your legal responsibility for accidents or injuries that occur on your property or as the result of your business operations. 
Property insurance covers property that is owned by your business, including buildings, inventory, and equipment.
In this article, we will discuss the various insurance options your business might be able to utilize.
Key Man Insurance
Key man insurance, or a key person insurance policy, is a business insurance policy that protects a business from financial loss when a key person, or key employees, leave or are no longer able to work. 
Companies often take out this type of insurance in the event of losing a CEO or other high-ranking employee. 
It protects against the loss a business would undergo in the event of a key employee's death or disability. 
Key people is business jargon for high-ranking employees such as the president, vice president, or other senior managers; however, this could be anyone you designate as a vital employee.
When an essential employee dies or becomes disabled, a business may not function or be forced to close down. 
For this reason, business owners often buy key man insurance to protect themselves from the financial loss they would suffer if this person dies or becomes disabled.
You can find quotations online about relevant life policies, among others.
Public Liability Insurance
A public liability insurance policy is a type of insurance that covers your business against legal claims from members of the public. 
What Is Covered By The Policy? 
Claims arising from your business activities, such as:
Injuries to customers and staff

Damage to premises

Faulty products
Claims can be made against you by customers, clients, members of the public, suppliers, and anyone else who suffers a loss due to your business activities. 
Injuries that occur at your premises or in connection with your business activities are covered. The amount of coverage provided by your policy is unlimited. 
Employers' liability insurance
Employers liability insurance coverage is not usually the top concern for business owners and contains a relatively high cost. 
However, when an employee gets hurt on the job or a customer gets injured while on your property, this coverage will take care of expenses related to their injuries. 
It is insurance that a business can carry to protect itself from legal liability for injuries or property damage that its employees cause to people or property. 
The insurance can also cover the business owner against lawsuits for the actions of the business' employees.
Product Liability Insurance
Whether you're a manufacturer or retailer of products, you have a legal responsibility to ensure that the products you sell or manufacture are safe and free from defects. 
If you or your company are sued for failing to fulfill this obligation, product liability insurance can help you cover legal expenses. 
Effectively it's an insurance policy that protects a company or an individual from claims of negligence or defects in the manufacturing or sale of a product. 
This can include a wide range of circumstances, such as damage to a person or property caused by a defective product or when a product fails to perform its intended use. 
Professional Indemnity Insurance
Professional indemnity insurance is a form of liability insurance that protects you if a client or customer sues you for a mistake you made or for the service you provide while you're working as a professional.
Professional indemnity is a cover against financial losses suffered by an individual or business. 
It is designed to help the professional protect against claims of negligence or against lawsuits that allege a professional has made a mistake or has failed to deliver the standard of work that the professional should have provided. 
It protects businesses from legal liability for mistakes they make. For example, if a company accidentally damages a customer's car in a loading accident, the damages might be covered by professional indemnity insurance.
Business Interruption Insurance
Business interruption insurance is a type of business insurance that compensates you for lost earnings if a covered event causes you to close your business or temporarily shut down a portion of it. 
For example, if your business were to suffer damage inflicted by a powerful storm, you could be out of business for a month or longer. 
While you cannot receive income during this time, business interruption coverage would typically pay you for your lost wages, lost business income, and some fixed expenses you would have incurred during this period.
Although the policy generally covers the financial losses created by natural disasters, fire, and other similar incidents, it may also cover other losses due to these incidents. These may include losses that arise during a natural disaster that may lead to a business failure. 
Business interruption insurance may cover losses resulting from a disaster that does not cause damage to the business premises or the business assets.
Credit Risk Insurance
Credit risk insurance is insurance against loss caused by a customer or supplier failing to pay. 
This type of insurance is designed to protect the goods or services you provide and paid for by your customers or clients. 
It protects the business from financial loss if the customer or client fails to pay for the goods or services that they have received. 
Cyber Insurance
Cyber insurance is a relatively new kind of insurance that deals with the protection of information and data. 
With the prevalence of the Internet and information technology, businesses have had to be increasingly vigilant about protecting their sensitive data and information. 
Cyber insurance was developed in the late 1990s when the Internet became essential to businesses. Before cyber insurance, companies had to rely on traditional insurance to protect them from financial losses due to data and information theft. 
As the Internet continued to grow in importance, insurance companies saw the need for a new kind of insurance.
It is an insurance policy that covers financial loss caused by:
Cyberattacks

Data breaches

Hacking, viruses

Identity theft
It helps you protect and recover from a cyber-attack, prevents business interruption and financial loss from data breaches, and safeguards against lawsuits. 
As a result of it being a comparatively new insurance area, you shouldn't be surprised if your current insurance agent isn't familiar with it.
If you run a business of any size, you are aware that there are several things you must do to protect your interest. 
Making sure you have the correct type of insurance for your business needs is undoubtedly one of them. 
You need to make sure you have insurance coverage for the business assets and the potential liability that can quickly arise from all aspects of doing business. 
Some types are voluntary while others are mandatory, but you can make an informed decision by understanding the multitude of different kinds.
Updated on