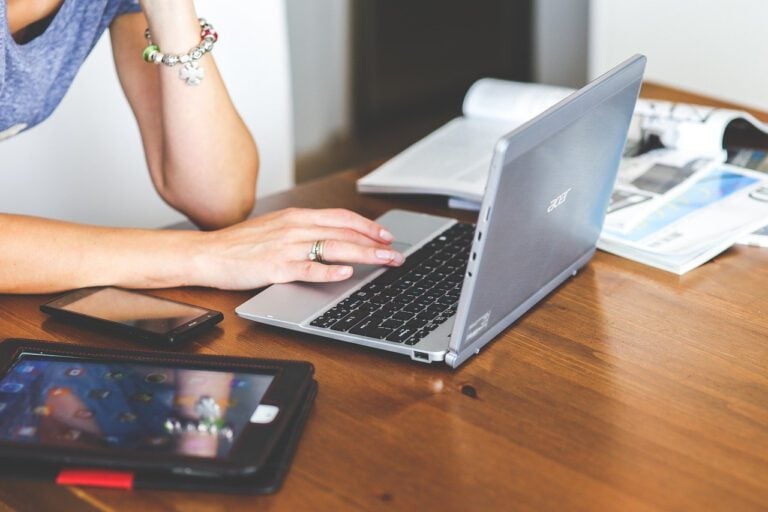 In today's day and age, technology is the central driving force in almost every industry. Smart use of technology has become a fool proof mantra to achieve success in any industry, whether it's retail, ecommerce, education, healthcare, or banking. However, banking is arguably one of the biggest beneficiaries of the latest technological advancements. Today all the banking services and operations can be seamlessly managed via banking software, mobile money solutions, digital FinTech solution, and many more.
Q4 2019 hedge fund letters, conferences and more
This Crypto Hedge Fund Manager Thinks The Crypto Winter Is Almost Over
When the Great Financial Crisis hit in 2008, the pseudonymous Satoshi Nakamoto published the first paper on bitcoin, proposing a new financial system that didn't depend on "trusted" third parties. However, today's crypto ecosystem has diverged so far from the original intent of cryptocurrency set out in that paper that it's virtually unrecognizable. Now we're Read More
2019 was the year when we saw numerous FinTech trends that changed the landscape of banking forever. 2020 is going to be no different. In this article, we will list out top 6 FinTech trends that will transform the banking sector in the year 2020.
So, without any further ado, let's begin.
AI
In the year 2019, there was a lot of buzz around the AI applications despite only a few use cases being successfully scaled and monetized. In 2020, Artificial intelligence promises to come up with many more applications.
AI technology can be effective for managing risks and detecting frauds. It can alert the banks to detect any transactions that are fraudulent. Moreover, it can also predict if any customer's account is at risk by studying its historical data.
Artificial intelligence reduces the turnaround time and speed of both underwriting services and pricing processes. AI-driven models also provide immediate assessments of client's credit risk evaluation which assists banks in providing the suitable offer to their customers. AI can play a significant role in increasing the overall efficiency of the client proposals and the overall customer experience.
Along with artificial intelligence, machine learning has also complemented in the traditional analytics of FinTech with better deployed solutions.
Currently, many consumer lending platforms are using iterative machine learning methods to improve their performance.
Voice technology & digital FinTech
The number of voice-controlled devices has seen an upward trend. According to a study by Comscore, in the year 2020, around 50% of the total online searches will be voice-based. Even Google says that around 20% of their total searches are voice-based.
These stats are enough to prove that it's a high time that every industry should start integrating the voice technology for an enhanced customer experience and banking industry is no exception.
Voice-based search in banking could enable customers to easily access their banking services which would include functions like opening a deposit or transferring funds. Not only this, it can also provide a different and unique way of encryption. In addition, it also enables communication with the NLP-powered voice assistants.
Voice technology is playing a crucial role in strengthening bank security since voice is perceived as a better medium for both identity verification and protecting users' banking data. Voiceprint technology works on the same principle in which it identifies and verifies the user's voice.
Citibank has already been using voiceprint technology since 2016 and has received some exceptional response from it.
Voice-based search is also cost effective according to a report by PwC. This report says that the voice search implementation in the banking industry can possibly save up to a mammoth amount of $3 billion.
In the near future we might see many digital FinTech solution companies incorporating voice technology to offer better customer experience.
Blockchain
For the past 2 years, we have seen many concepts, tests, and demonstration of blockchain applications in banking. A study conducted by Accenture says that more than 90% of banks are only exploring the various kinds of blockchain usage rather than implementing it.
Blockchain is mainly known for cryptocurrency like Bitcoin that enables the user to keep track of its transaction in a secure and simple manner. Blockchain can play a crucial role in enhancing the security and customer experience in the banks. Moreover, it can also promote transparency in the processes of currency exchange and payments at banks.
Cyber security
We are living in a digital era where cyber-crimes and threats have reached unprecedented levels. That's why in today's time cyber security has become very important. Banking is one industry which is always on the hit list of cybercriminals since it deals with personal and sensitive data.
It's impossible for any bank to be 100% immune from any cyber-attacks; however, they must have a proper and effective plan to control the damage.
Banks must ensure that they help their customers to avoid any potential threat by sharing the best knowledge and practices. Moreover, they should also invest in various technical measures against cyber-crime such as:
Educating their customers on cyber security.
Making them understand their roles and responsibilities in keeping their data safe.
Working and cooperating with the government to prioritize the subject of cyber security.
Robotic Process Automation (RPA)
With robotic process automation (RPA), banks can utilize their customer chatbots to deal with low priority questions from the customers such as payment queries, balance inquiry, and many more. This helps banks to save time for their human agents, so that they can deal with concerns of higher priorities.
This technique not only increases productivity but also reduces human error rate and operational costs. With robotic process automation in place, the users can make quick decisions on their credit card application process without any assistance of a human agent.
It's true that robotic innovations are in their early stage; however, the banks and other financial institutions must be aware of all the benefits that it can offer in the long term. They must be ready all the time to leverage the robotic process automation technology to deliver rich customer experience.
Big Data
In the banking sector, a massive amount of data is generated on a daily basis. This makes it extremely difficult for banks to segregate and extract actionable insights that can help them in identifying the strong and the weak areas.
With the Big Data technology the banks can seamlessly extract all the banking data viz. credit/debit card transactions, money transfer, ATM withdrawals, etc.. This data then helps the banks to make informed decisions that play a critical role in staying competitive in the future.
Big Data assists banks to learn about their customers in a more effective manner. It helps them to make real-time business decisions which are based on detailed analysis of their customer's purchase habits, sales management, and many more.
In addition, Big Data also helps in fraud detection, better marketing, customer feedback analysis, product cross-selling, and many more. Last but not the least, it helps in identifying the current trends along with helping in streamlining all the internal processes.
---
About the Author
Nikunj Gundaniya, Product manager Digipay.guru, one of the leading Digital wallet solutions, which provides mobile finance application development services. He is a visionary leader whose flamboyant management style has given profitable results for the company. He believes in the mantra of giving 100% to his work.