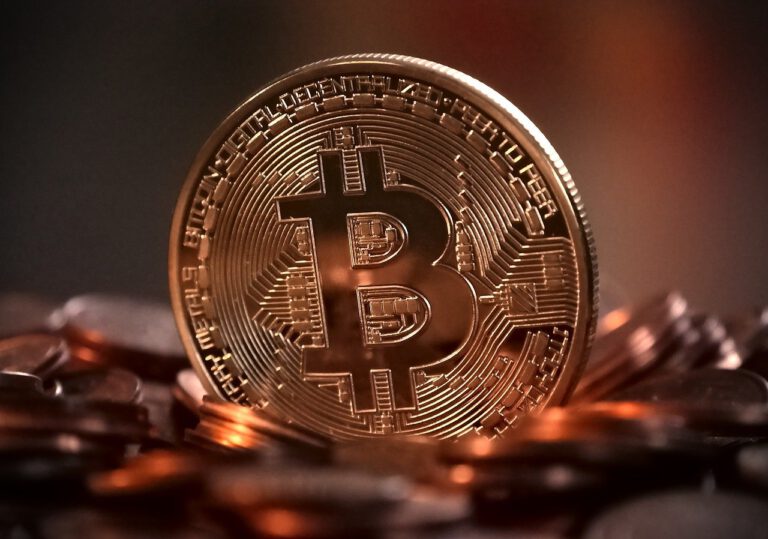 Altcoin or alternative coin is a generic term used to describe all forms of cryptocurrency that came after Bitcoin. In the cryptocurrency world, Bitcoin enjoyed a monopoly for about two years before the first altcoin was introduced. Bitcoin being the first and most popular cryptocurrency is now out of the reach of many investors because of its high price, which is over $19,000 for one coin. So, those interested in investing in crypto go for altcoins that are popular but aren't as expensive as Bitcoin. If you also have similar plans, then detailed below are the top ten alt coins by market cap.

Q3 2020 hedge fund letters, conferences and more
Top ten alt coins by market cap
Following are the top ten alt coins by market cap (as of Dec. 2, 2020):
Morningstar Investment Conference: Gabelli Funds On Where To Invest Amid Inflation
Numerous news headlines have trumpeted major concerns about inflation, which has been at 40-year highs. But how should investors handle inflation as it pertains to their portfolios? At the Morningstar Investment Conference on Monday, Kevin Dreyer, co-CIO of Gabelli Funds, outlined some guidelines for investing in the age of inflation. Historic inflation Dreyer started by Read More
Ethereum (ETH, $67.93 billion)
It was launched by Vitalik Buterin on July 30, 2015 and the price of one ETH now is $597.73. Buterin, who wrote a white paper detailing Ethereum in 2013, proposed that BTC needed a scripting language. However, when his proposal failed to get through, he decided to come up with a new platform based on a more general scripting language. Smart contracts are another unique feature of the Ethereum platform.
Ripple (XRP, $28.05 billion)
It was launched in 2012 with the primary objective of allowing banks to use it for transactions. (Bitcoin doesn't facilitate banks.) Ripple is basically a real-time global settlement network that facilitates quick and low-cost international payments. One advantage of Ripple is that it doesn't require mining, so it lowers the need for computing power and minimizes network latency. The price of one XRP is $0.618725.
Tether (USDT, $19.42 billion)
It was launched in 2014, and describes itself as "a blockchain-enabled platform designed to facilitate the use of fiat currencies in a digital manner." Tether is issued on the Bitcoin blockchain, and is meant to mirror the US dollar. This means each unit of the Tether is backed by $1 held in reserve, or the price of one Tether is $1.
Litecoin (LTC, $5.81 billion)
It was introduced in 2011 by Charlie Lee, a MIT graduate and former Google engineer. The objective of this coin is to be like Bitcoin, which people can use for day-to-day transactions. It has been referred to as "silver to bitcoin's gold." This coin is based on an open-source global payment network, and it is not controlled by any central authority. The price of one LTC is $88.11.
Bitcoin Cash (BCH, $5.45 billion)
It was introduced in 2017 as a successful hard fork of Bitcoin classic. A fork is usually the result of the rift between developers and miners. BCH came into being because BTC investors were concerned about the transaction fees, limited number of coins and time taken to verify the transactions. The price of one BCH is $293.34.
Chainlink (LINK, $5.39 billion)
It held an ICO in 2017 and raised $32 million. Chainlink was developed by Sergey Nazarov, while Steve Ellis is its co-founder. It is basically a decentralized oracle network with an objective to connect smart contracts with data from the real world. LINK is the cryptocurrency of the platform that is used to pay node operators. The price of one LINK is $13.66.
Cardano (ADA, $4.89 billion)
It was introduced in 2015 with an aim to develop a coin that is speedier, anonymous and supports sidechain and money ownership. Much of its success, however, has come due to its allowance of pseudonyms and sidechains. Charles Hoskinson, who is also one of the co-founders of the Ethereum network, founded Cardano. The price of one ADA is $0.157457.
Polkadot (DOT, $4.59 billion)
It was founded by the Web3 Foundation, which is a Swiss Foundation that focuses on developing a fully functional and user-friendly decentralized web. Polkadot is an open-source sharding multichain protocol that helps the cross-chain transfer of data or asset types. This makes a wide range of blockchains interoperable with each other. The price of one DOT, Polkadot's native token, is $5.20.
Binance Coin (BNB, $4.43 billion)
Founded in 2017, it is the official token of the Binance cryptocurrency exchange platform, which is among the biggest exchanges globally in terms of the trading volume. BNB facilitates Binance users to easily trade in cryptocurrencies on the Binance platform. The coin allows users to pay transaction fees on the exchange, as well as make certain purchases. The price of one BNB is $30.67.
Stellar (XLM, $4.02 billion)
Introduced in 2014, it is an open network that allows money to be moved and stored. Stellar was founded by Jed McCaleb with lawyer Joyce Kim, after leaving Ripple in 2013. It is an open network that is popular for its transaction cost of just 0.00001 XLM. Since the price of XLM is very low, it allows users to keep their costs low. The price of one XLM is $0.186634.
Updated on