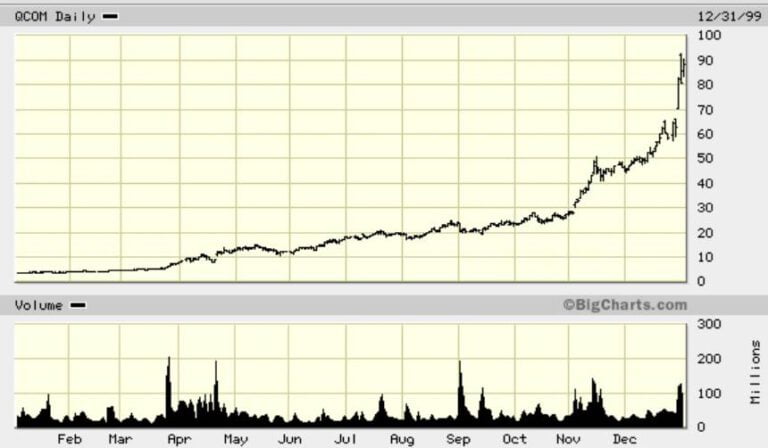 Whitney Tilson's email to investors discussing Tesla Inc (NASDAQ:TSLA) like Qualcomm, Inc. (NASDAQ:QCOM) in 1999; Doug Kass predicted Tesla's capital raise; Tesla is watching its stock price too; Elon Musk moves to Texas, takes jab at Silicon Valley; funny tweet.
Q3 2020 hedge fund letters, conferences and more
Tesla Like Qualcomm In 1999
1) The closest thing I've ever seen to Tesla's move over the past year was Qualcomm in 1999, when it went from $3.24 at the end of 1998 to $88.06 a year later – a 27-bagger! Here's the chart:
Crypto Hedge Fund Three Arrows Blows Up, Others Could Follow
A few years ago, crypto hedge funds were all the rage. As cryptocurrencies rose in value, hundreds of hedge funds specializing in digital assets launched to try and capitalize on investor demand. Some of these funds recorded double-digit gains in 2020 and 2021 as cryptocurrencies surged in value. However, this year, cryptocurrencies have been under Read More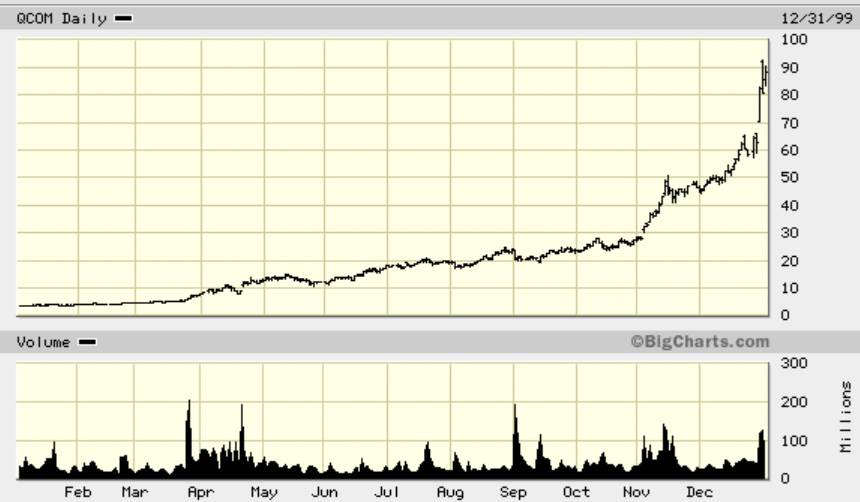 Doug Kass Predicted Tesla's Capital Raise
2) A hat tip to my friend Doug Kass of Seabreeze Partners, who predicted that Tesla would soon raise money by issuing equity. Last week, he wrote:
From the Street of Dreams 
Goldman Sachs (GS) has upgraded Tesla (TSLA)  to "overweight" from "neutral." (The shares traded +$17 in the after hours).
To me, this is a possible signpost of a large follow-on offering of Tesla shares (coincident with the S&P inclusion).
Tactically, this would be a good move for the company as it would insure "permanence" and provide a good deal of optionality to the company.
I agree with one of our friends, who wrote:
Musk should sell $25 billion of stock. He needs to build multiple new plants to compete with GM, VW, Volvo, etc. It would show he is truly serious about making Tesla a permanent global brand.
Tesla Is Watching Its Stock Price Too
3) From Tuesday's WSJ's Heard on the Street: Tesla Is Watching Its Stock Price Too. Excerpt:
It doesn't take much these days for Tesla to appreciate the equivalent of an established auto manufacturer's market value in a single trading session. But stocks like Tesla that can rally so hard on relatively thin gruel can also sell off sharply without an obvious catalyst.
Elon Musk Moves To Texas, Takes Jab At Silicon Valley
4) An article and video in the WSJ: Elon Musk Moves to Texas, Takes Jab at Silicon Valley. Excerpt:
Tesla Inc. Chief Executive Elon Musk said he has moved to Texas, taking aim at Silicon Valley and becoming one of the highest-profile executives yet to leave California during the coronavirus pandemic.
5) Hilarious!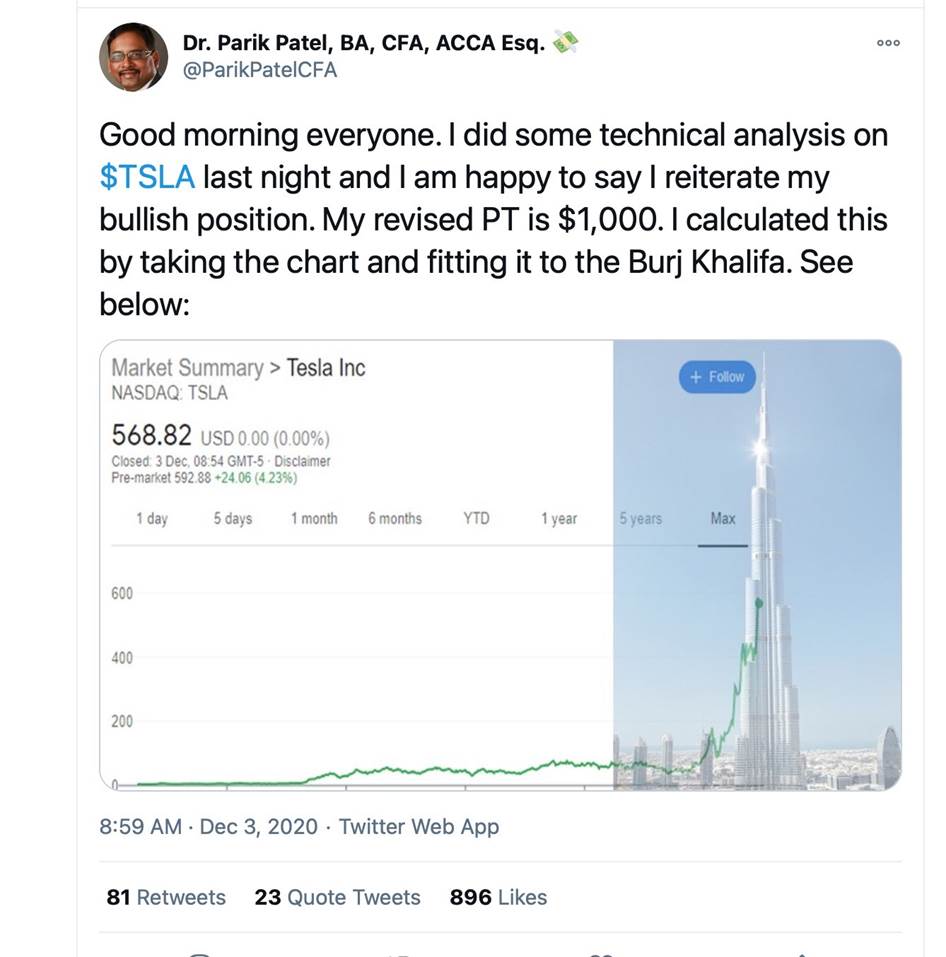 Updated on