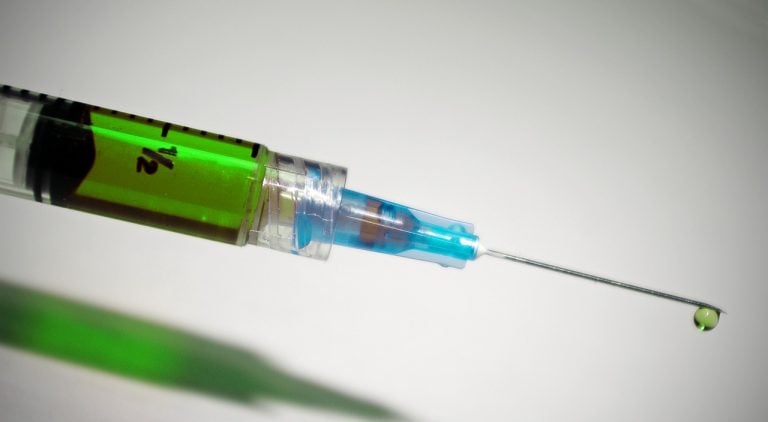 The rollout of Pfizer's COVID-19 vaccine has had a few hiccups, but it's going smoothly for the most part, according to Health and Human Services Secretary Alex Azar. He told CNBC that there was a "slight negative excursion" during the rollout of Pfizer's COVID-19 vaccine. It had to do with the temperature of the vaccine doses during shipment.

Q3 2020 hedge fund letters, conferences and more
Temperature issues with Pfizer vaccine during rollout
Gen. Gustave Perna, chief operating officer of Operation Warp Speed, told reporters that a number of trays of vials that had been delivered to California and Alabama were sent back to Pfizer. He said some shipments of the vaccine dropped below the cold limit to -92 degrees. Because of the tracking systems they have in place, they noticed the temperature drop, so they sent the affected vials back to Pfizer.
London Quality Growth Investor Conference: Buy Dassault Systemes
At this year's inaugural London Quality Growth Investor conference, Denis Callioni, analyst and portfolio manager at European investment group Comgest, highlighted one of the top ideas of the Comgest Europe Growth Fund. According to the speaker, the team managing this fund focus on finding companies that have stainable growth trajectories with a proven track record Read More
The Food and Drug Administration will now work with Pfizer to determine whether the temperature drop is a cause for concern or whether the affected vaccine doses are still usable. Azar emphasized that the complexity of Pfizer's COVID-19 vaccine isn't in the low temperature it must be stored at. He said hospitals are well equipped enough to manage the storage requirements.
A bigger concern is how long the vaccine will keep recipients from catching the coronavirus. According to Fox 8, the North Carolina Department of Health and Human Services believes Pfizer's vaccine will only offer protection for two months. For now, it's simply too early to provide a firm estimate of how long immunity from the vaccine will last.
First doses reaching patients
The first wave of Pfizer's vaccine rollout shipped 2.9 million doses across the U.S. this week. Another 2 million doses are expected to ship next week, Perna told reporters on Wednesday, according to CNBC. If the FDA approves Moderna's vaccine for emergency use, that would be an additional 6 million doses for the U.S. The nation wants to vaccinate 20 million people by the end of the year.
CNBC asked Azar on Thursday why Pfizer couldn't produce more doses of its vaccine, and he said the U.S. offered to help the drug maker reach a higher yield "if they're willing to take our help." He added that it wasn't an issue of cost, saying that they are working with Pfizer.
Azar also said Pfizer has kept the U.S. government at "arm's length" on the manufacturing of the COVID vaccine. Unlike other drug makers, the company didn't accept funding from the federal government to help develop or manufacture its coronavirus vaccine.
Updated on