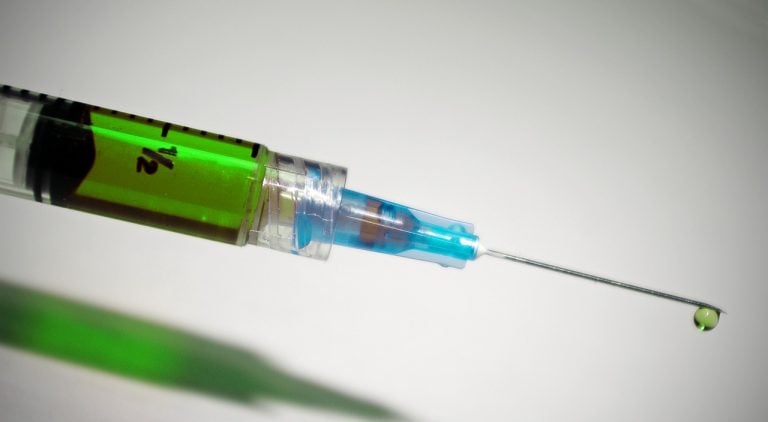 Pfizer and BioNTech have applied for approval for their COVID vaccine in Europe. The application is for conditional marketing authorization. BioNTech said if the European Medicines Agency (EMA) approves their application, Pfizer's COVID vaccine could start being distributed in Europe this month.

Pfizer, BioNTech seek approval for COVID vaccine in Europe
The EMA said on its website that authorization is needed for medicines "that address unmet medical needs of patients on the basis of less comprehensive data than normally required." The agency also said companies can apply for conditional marketing authorization on medications "where the benefit of immediate availability outweighs the risk of less comprehensive data than normally required." The applicant must be able to provide the needed clinical data at some point in the future.
According to CNBC, Pfizer Chairman and CEO Dr. Albert Bourla said in a statement that the announcement is another important milestone in the companies' efforts to do all they can to address the coronavirus pandemic. He said they have known that patients are waiting for a vaccine, and they're ready to start shipping doses as soon as agencies provide the required authorizations for them to do so.
Morningstar Investment Conference: What To Do During The Fed Rate Hiking Cycle
The U.S. Federal Reserve is treading carefully with raising rates amid the widespread economic, macro and geopolitical uncertainties sweeping around the world. The Fed raised its target level as high as 20% in the early 1980s to deal with runaway inflation, but we're a far cry from that today — a time when inflation threatens Read More
Details on the vaccine
It's been almost two weeks since Pfizer and BioNTech announced that the final clinical trial data showed their vaccine was 95% effective at preventing infection with the coronavirus. The vaccine starts working to prevent infection 28 days after a patient receives the initial dose. Seniors, who are at increased risk of getting severely ill from the coronavirus, saw an effective rate of over 94% from the vaccine.
Pfizer and BioNTech applied for emergency use authorization from the Food and Drug Administration in the U.S. in November. The agency's process will likely take a few weeks. An advisory committee is tentatively set to meet and go over the trial results for the vaccine early this month.
In addition to applying in Europe, the U.S. and the U.K. for authorization for their COVID vaccine, BioNTech said it and Pfizer "have initiated rolling submissions across the globe." The two companies have applied in Canada, Australia and Japan and plan to apply with other regulatory agencies around the globe.
Updated on