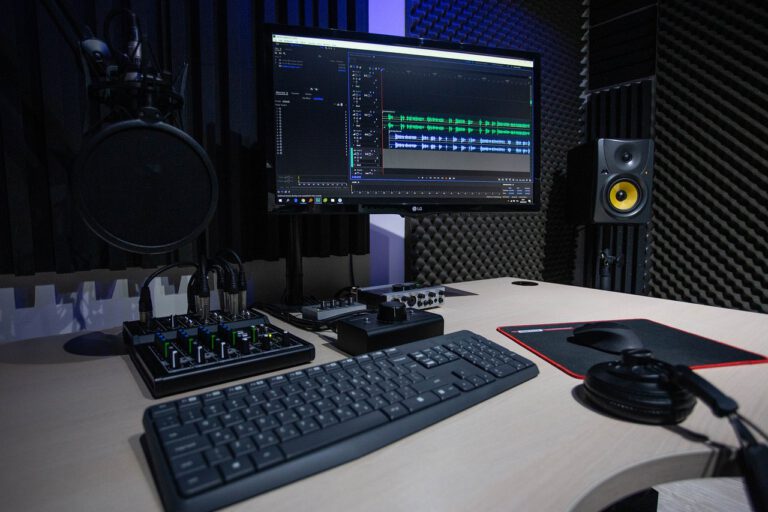 In recent months the Securities and Exchange Commission (SEC) intervened in the proxy voting process, instituting changes that will modernize system after more than a decade and will help ensure that the interests of retail investors are better protected.

Q3 2020 hedge fund letters, conferences and more
Regulations On The Use Of Proxy Advisors
Now, the Department of Labor has an opportunity to put tighter controls on private pension fiduciaries' use of proxy advisors, not only supplementing the SEC's action but simultaneously positively impacting investor behavior beyond its own jurisdiction.
London Quality Growth Investor Conference: Buy Dassault Systemes
At this year's inaugural London Quality Growth Investor conference, Denis Callioni, analyst and portfolio manager at European investment group Comgest, highlighted one of the top ideas of the Comgest Europe Growth Fund. According to the speaker, the team managing this fund focus on finding companies that have stainable growth trajectories with a proven track record Read More
It is important to stress that proxy advisors can be a valuable resource if their recommendations simply inform and not dictate investment advisors' voting decisions. However, in a bid to reduce costs many have effectively begun to outsource their votes, blindly following proxy firms' recommendations without conducting their own due diligence. In short, these investment advisors are not carrying out their fiduciary responsibilities to their retail investor beneficiaries.
As a result the proxy industry has assumed a position as the de facto regulators of corporate America, despite lacking any statutory authority. This is problematic for a number of reasons, including that there is potential for a clear misalignment between their incentivisation and those of their clients, the investment advisors.
While asset managers have a fiduciary duty to their clients to maximize the value of their holdings, proxy advisors do not. In short there is nothing to ensure that they don't put their own profits ahead their client's ultimate beneficiaries, America's millions of retail investors and 401k holders.
Proxy Advisory Industry Is Becoming Increasingly Influential
Worse, the evidence suggests the industry is becoming increasingly influential. Research by the American Council for Capital Formation, or ACCF, found that over $5 trillion of assets are managed by investment advisors who follow proxy adviser advice more than 95% of the time. Independent academic research has corroborated this finding, showing that 23% of the customers of the leading proxy adviser, ISS, automatically in line with its recommendations.
In September the SEC introduced a rule that will compel proxy advisors to supply investment advisors with more information about their recommendations, including providing notifications around potential conflicts of interest and company responses to proxy reports. The rule is supported by guidance that calls on advisors to provide additional disclosure to their retail investor beneficiaries and to review procedures for voting when a public company provides a response.
These are significant and important improvements that will help the system work better.
Unfortunately the evidence suggests that they are unlikely to on their own end automatic voting. A second research paper by ACCF has shown that the error rate in proxy advisors reports did not improve after the Commission had issued guidance aimed at improving the quality of proxy firms reports.
Guidance Alone Is Ineffective
If that intervention was ineffective in modifying behaviour, it seems unlikely that this latest version will stop investment advisors who have become accustomed to robo-voting? Put another way, guidance on its own is unlikely to do the trick.
In fact the head of ISS' Special Situations Research team, Cristiano Guerra, has already tacitly acknowledged this point. Commenting on the SEC rulemaking, he said that the proxy firm expects no "fundamental change in the way we interface with companies and investors" despite the SEC rulemaking and guidance.
The Labor Department is now considering introducing its own rule on proxy voting by private pensions managed under ERISA. The rule aims to clarify that the proxy voting responsibilities of fiduciaries only extends to proposals that clearly enhance the financial value of the company.
It therefore confirms that fiduciaries don't need to vote every shareholder proposal to fulfil their duty to clients and will stop investment advisors from voting when they don't have time to sufficiently analyze the value of each shareholder proposal, or a specific votes' impact is unclear.
Robo-Voting Must be Addressed
The DOL's rule is another welcome intervention and will again help improve the current system. But if the Department wants to protect private pension plan members it must go a step further and actively address robo-voting. Allowing those who manage private pensions under ERISA to blindly follow proxy firms with no fiduciary responsibility, simply cannot be in the interests of the nation's retail investor community.
A prohibition will also signal to investment advisors not subject to DoL regulations, that robo-voting is an inappropriate and ineffective way to comply with their proxy voting responsibilities, further extending the impact of the rule.
The SEC and DOL rulemakings are both common-sense enhancements that will materially improve the system. But the final piece of the jigsaw must be to address automatic voting. Without it there is nothing to force investment advisors to carry out their fiduciary duty and stop robo-voting and the risk to retail investors and private pension members money will continue.
---
About The Author
David L. Dragics is the retired senior vice president of investor relations for CACI International Inc. and a member of the National Investor Relations Institute (NIRI) Advocacy Committee.
Updated on