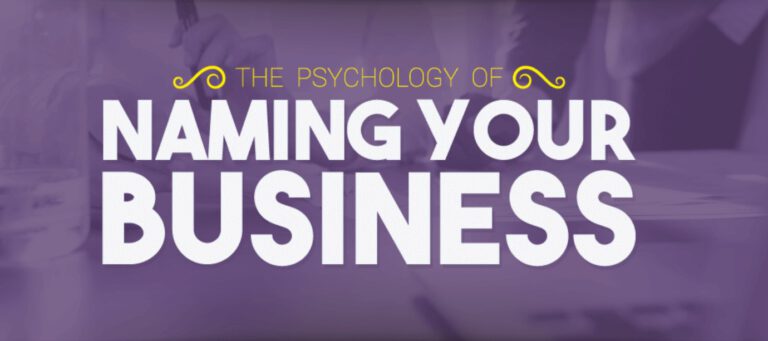 More than 65% of Americans dream of opening a small business. Unfortunately, few understand their scope of corporate responsibility at the micro level. It is important to consider all aspects of business ownership before cutting the red tape, and arguably the most important of these concerns include the psychology of business names.

Q3 2020 hedge fund letters, conferences and more
Signs Of Quality In Names
New businesses need much more than good intentions to be successful. No company is truly safe from upended finances or challenging situations, although many of them can be prevented before they ever become a problem in the first place. The same is true of picking an intriguing, descriptive, and conflict-free business name. Signs of quality in business names should include:
London Quality Growth Investor Conference: Buy Dassault Systemes
At this year's inaugural London Quality Growth Investor conference, Denis Callioni, analyst and portfolio manager at European investment group Comgest, highlighted one of the top ideas of the Comgest Europe Growth Fund. According to the speaker, the team managing this fund focus on finding companies that have stainable growth trajectories with a proven track record Read More
Self Awareness
Due Diligence
Attention To Detail
Modern companies should ensure they are making the best possible naming decision for their company. Names should be simple and memorable, creating a strong impression for consumers that is qualitatively different from competitors in the field. A name should serve as a foundation for marketing and branding efforts, and link to a core idea or principle that clearly defines the business. Business names that fail to do this may struggle against negative associations in consumer psychology.
Business Names Influence The Sales And Earnings
The psychology of poorly chosen business names affect much more than consumer sentiment. In fact, they may directly influence the sales and earnings of a business.
Sandwich company Pete's Super Submarines found that their business name was frequently mistaken for 'Pizza Submarine,' leading to confused customers and decreased sales. Social media company Twttr parted ways with its lack of vowels in order to boost consumer sentiment, which worked tremendously. Dieting corporation Weight Watchers separated from a less body-friendly title in order to convey meaning simply and politely. World Wrestling Foundation infringed upon the acronym copyright of the World Wildlife Fund, causing legal actions to be taken. Each of these examples point towards the massive impact of business names on profit margins over the life of a business.
Poor business names may also be affected by legal costs and trademark fees incurred during a name change. The average corporate name switch costs over $180,000, and takes an average of 8 months to complete. Attorney fees and labor costs may average in the thousands. More, the labor costs of changed collateral may deplete reserve funds by a large amount.
If you are planning to venture into the market, ensure that the business name you choose will help, not hinder, the growth of your dream.

Updated on