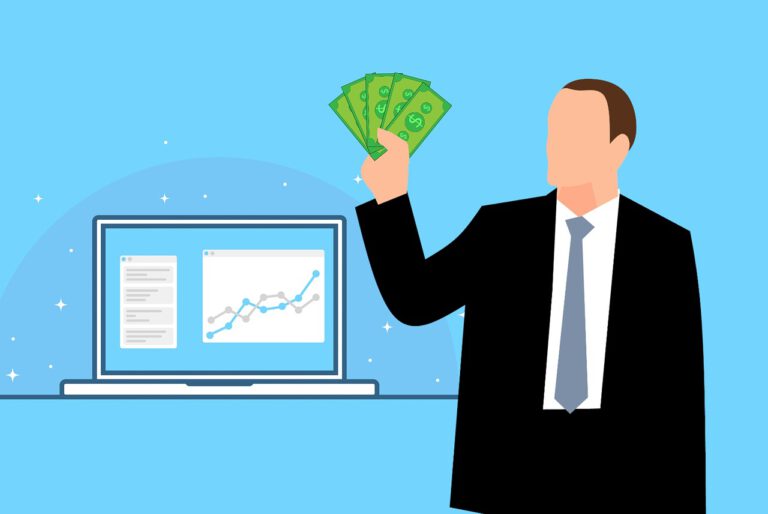 Trading and Investment Solutions in 2021

The global pandemic has disrupted economic systems around the world. In 2020, lingering lockdowns caused skyrocketing employment. Millions of consumers had to adjust to the new reality. Office jobs became remote, and many people sought alternative sources of income. Financial markets became a lifesaver. Here is where you can invest your money in 2021.
Q3 2020 hedge fund letters, conferences and more
How A Weakening PE Market Serves As Another Sign Of A Weakening Economy
Amid the turmoil in the public markets and the staggering macroeconomic environment, it should come as no surprise that the private markets are also struggling. In fact, there are some important links between private equity and the current economic environment. A closer look at PE reveals that the industry often serves as a leading indicator Read More
Online trading is a broad field with abundant opportunities. Traders may explore different avenues, from Forex to complex derivatives. State-of-the-art software allows users to manage diversified portfolios easily. One may gain exposure to different markets to boost profits and decrease risks.
1. Most Profitable Currencies
Currencies have been traded online since the 1990s. Now, humans are armed with cutting-edge technologies that allow them to work from any location. Terminals for currency trading may be installed on any computer or mobile device. This means you can make money on the go and monitor the markets at a glance.
In this domain, knowledge is power. Traders may profit from any currency pair if they know how it moves. Your choice is not limited to majors like EUR/USD. The US dollar, the Euro, and the British pound are strong, but there are dozens of other options.
Combinations like USD/ZAR are less popular with European traders. Classified as exotic, they are more obscure for Westerners. Still, they allow traders to earn more thanks to higher volatility. Therefore, if you know how the US economy and the economy of South Africa work, you may predict the movement of the instrument and reap substantial gains.
2. New Generation of Derivatives
The segment of CFDs, or contracts for difference, is also projected to continue growing in 2021. These derivatives are entirely virtual, and they offer an opportunity to profit from a bundle of markets at once. At the moment, one may buy and sell CFDs on:
stocks of corporate giants like Amazon or Facebook,
cryptocurrencies like Bitcoin, Ethereum, and Ripple,
market indices like FTSE 100 or S&P 500,
commodities like crude oil or natural gas, and more.
The value of a CFD moves in line with the underlying asset. The latter is never owned by the trader, they merely speculate on the price. Their profit is the difference between entry and closing. This makes CFDs much more accessible than conventional equity.
Brokers also offer generous leverage, so clients may trade on margin. The ratio of 1 to 100, for example, means someone may open a trade worth $10,000 having just $100 in their account. Basically, the broker lends a portion of their funds to help the client rake in higher profit.
CFDs may be traded using software for Forex trading, such as MetaTrader 5 or the FXTM Trader app. Entry is affordable. Often, a CFD account may be opened with just $100.
3. Precious Metals
Gold and silver will never go out of fashion. Today, you do not have to buy any bullions to make a profit. Spot metals may be traded against major currencies like USD - in a similar fashion to Forex. All you need is knowledge of the commodities market.
Spot metal trading is not new, but it is expected to grow in 2021. Since the outbreak of COVID-19 and the ensuing market chaos, investors have been interested in the most stable assets. Gold and silver are called precious for a reason.
Better Education and Brokerage
The industry of online trading and investment is growing vigorously. The pandemic of 2020 spurred its expansion. Today, groups of regulated brokers impress their clientele with multifaceted trading systems, educational resources, and responsive support. Remote money-making is a new reality. With trading on the rise, more and more people achieve financial freedom.
Updated on