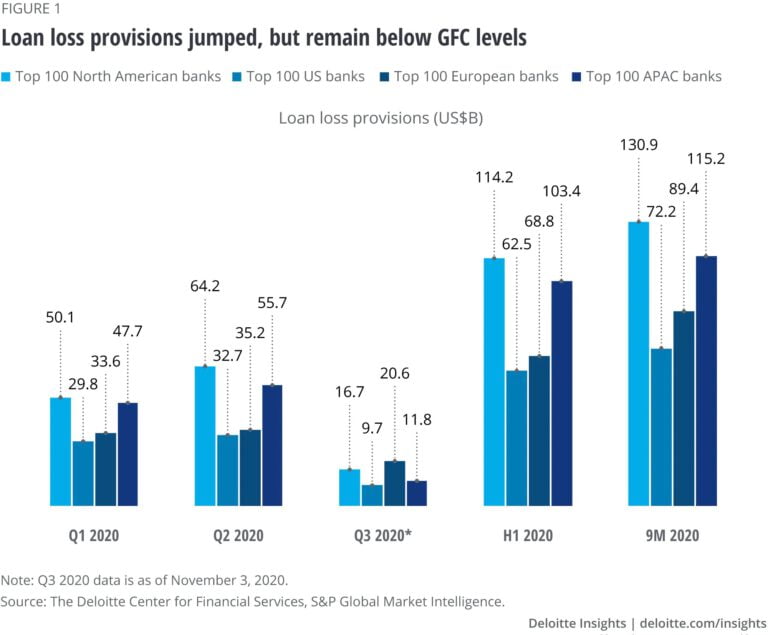 Deloitte's 2021 Banking and Capital Markets Outlook — "The banking industry will need to enhance resilience across capital, technology, and talent."

Q3 2020 hedge fund letters, conferences and more
The Banking Industry Will Face A Range Of Challenges In 2021
According to Deloitte's 2021 Banking and Capital Markets Outlook, "the banking industry will confront a range of challenges in 2021, many ongoing, but also some new obstacles. Uncertainty about the effects of the pandemic will likely remain for the foreseeable future. But this should not prevent bank leaders from reimagining the future and making bold bets. They should institutionalize the lessons from the pandemic and build a new playbook by strengthening resilience now and accelerating the transformation in the post-pandemic world."
This Too Value Fund Explains Why Turkey Is Ripe For Investment Right Now
The Talas Turkey Value Fund returned 9.5% net for the first quarter on a concentrated portfolio in which 93% of its capital is invested in 14 holdings. The MSCI Turkey Index returned 13.1% for the first quarter, while the MSCI All-Country ex-USA was down 5.4%. Background of the Talas Turkey Value Fund Since its inception Read More
Q3 2020 hedge fund letters, conferences and more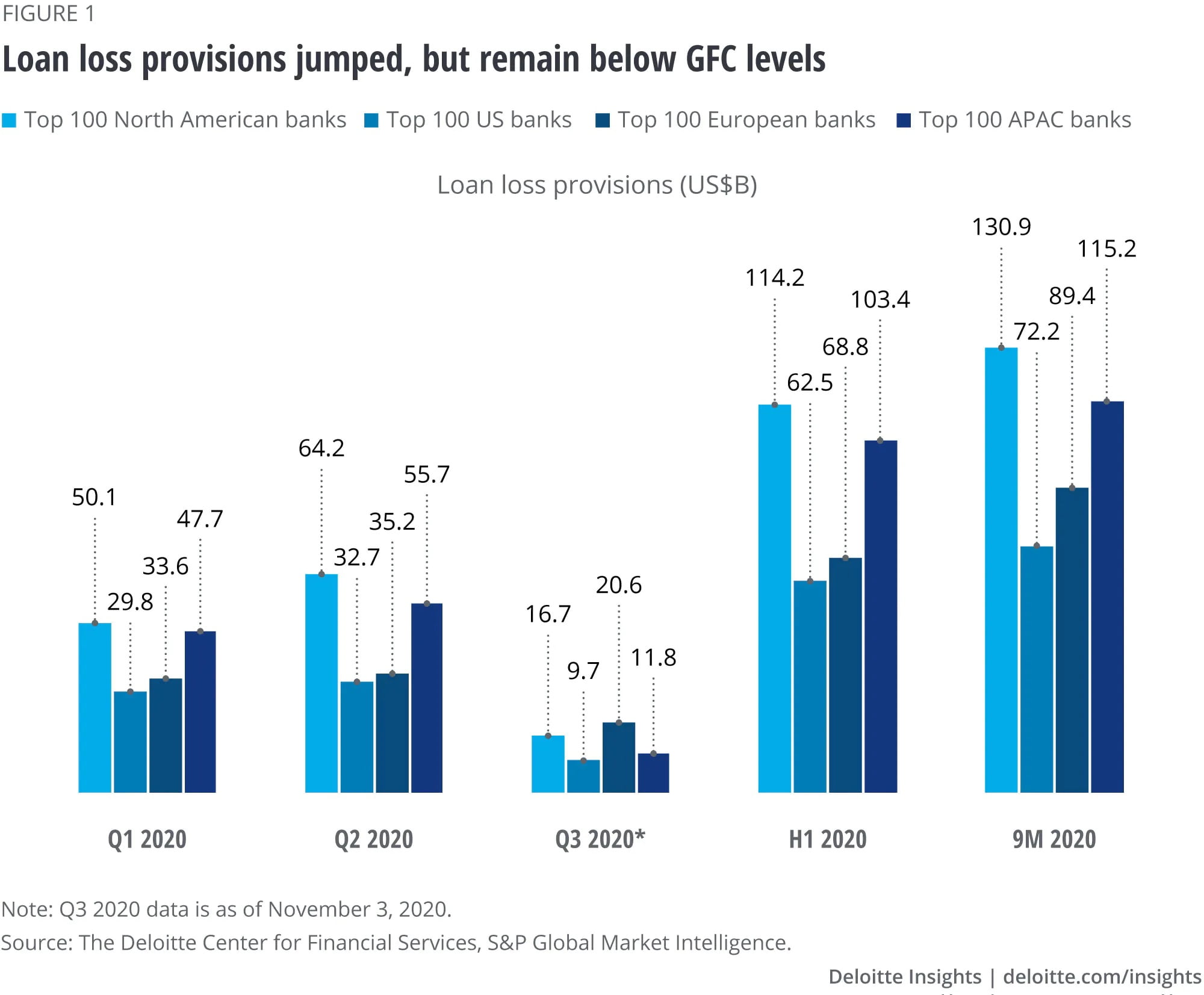 The report, which we just went online last week here, is backed by a survey of 200 senior executives at global financial institutions with revenues north of $1 billion. Some of the things that stand out:
The report says "bank leaders will likely need to make some hard decisions" when it comes to talent. 35% of the senior executives we surveyed – and 46% of North American financial institutions – indicated that their firms are planning to conduct layoffs and rationalize compensation as one way to cut costs over the next six to 12 months.
Among other actions, 33% plan to "rationalize their real estate footprint," while 42% plan to implement technology that "enhances efficiency." There's more on this specific finding in this chart.
More than half (56%) indicate that their spending on cloud will increase over the next year. As the report notes, "Until now, cloud migration efforts were predominantly focused on cost reduction, modernizing the technology stack, and more recently, virtualizing the workforce. But the real promise of cloud may lie in enabling banks to reimagine business models, foster agility, achieve scale, drive innovation, and transform customer experience." Almost 42% of respondents anticipate increased investment in AI technologies at their firms over the next year.
Among respondents from smaller banks (defined here as annual revenues between $1 billion and $5 billion), 57% said their institutions could pursue M&A opportunities over the next 6–12 months. Meanwhile, one-third of respondents indicated their banks may also look at rationalizing assets or divesting noncore operations.
$318 Billion In Net Loan Loss Provisions
Something to also mention: In an update from our forecasts in July, the Deloitte Center for Financial Services is now estimating that the US banking industry may have to provision for a total of $318 billion in net loan losses from 2020 to 2022, representing 3.2% of loans. Also, Deloitte's proprietary forecasts for the baseline economic scenario indicate that the average return on equity in the US banking industry could decline to 5.6% in 2020 but then recover to 11.7% in 2022.
There's more on technology, risk, finance, M&A, digital customer engagement and sustainable finance, as well as key take-aways for each banking segment down to the level of corporate and transaction banking.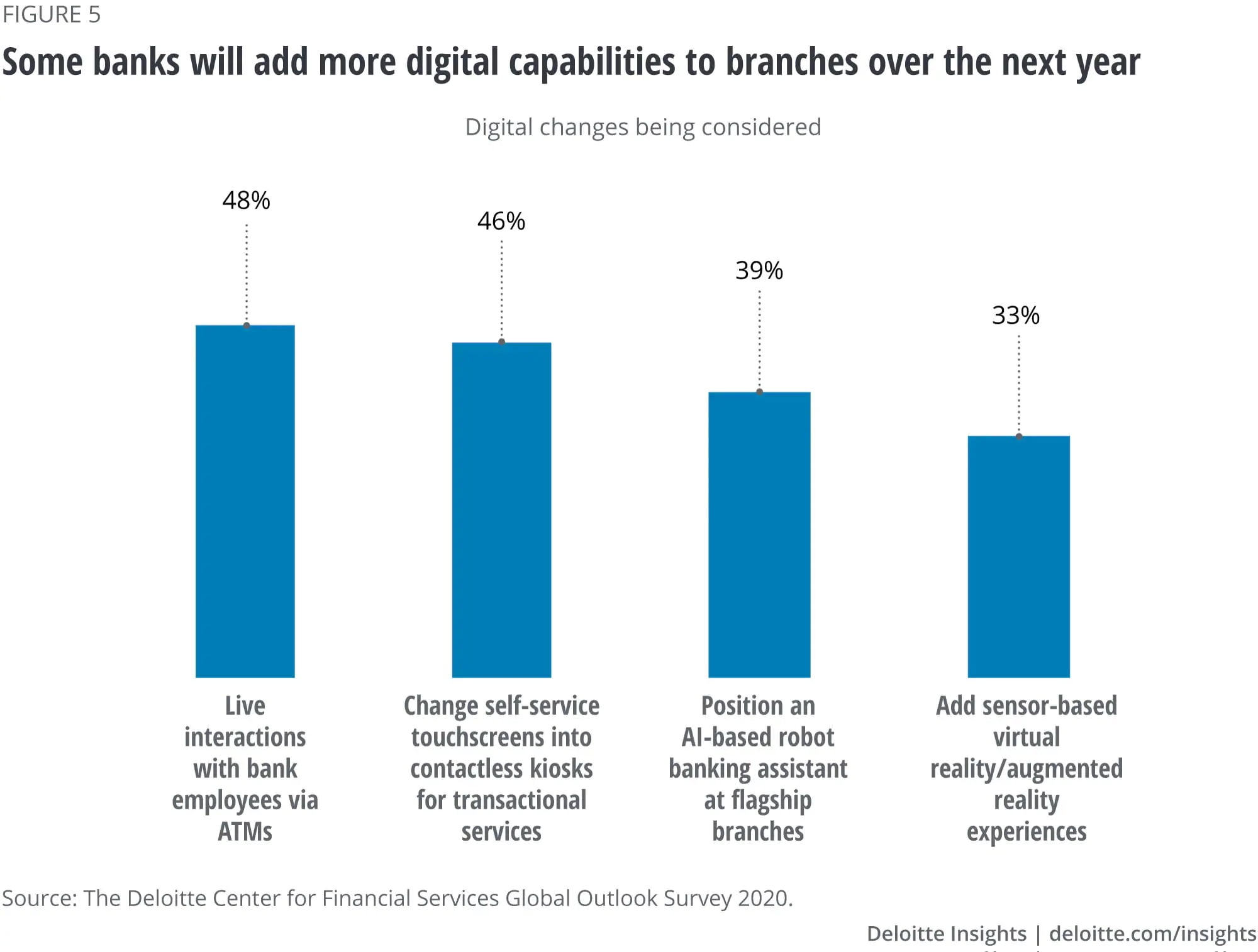 Read the full report here.
Updated on