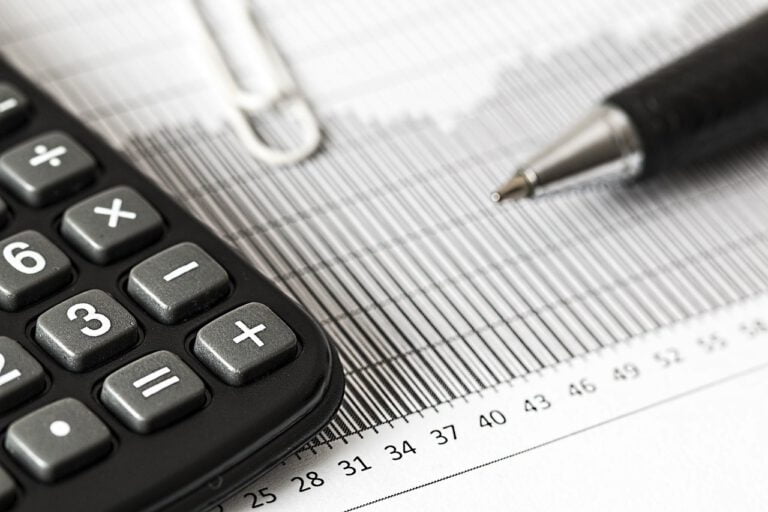 One of the best ways to learn the art of investing is to follow the advice of those who have mastered this art. Since the inception of the world's first stock exchange in Amsterdam over 4 centuries ago, the investing world has seen many heroes. These heroes or investors have not only made a fortune for themselves, but have helped and guided many others to earn similar returns.

All these investors differ in their investor approach, for instance some developed new and innovative ways to decide on an investment, while some let their instincts guide their decision. Despite their different approaches, they have been able to consistently beat the market. Thus, studying and learning their investing strategies is one of the best and easiest ways to survive the financial market. To help you with this, we have listed below the top ten best investors ever.
Q3 2020 hedge fund letters, conferences and more
Morningstar Investment Conference: What To Do During The Fed Rate Hiking Cycle
The U.S. Federal Reserve is treading carefully with raising rates amid the widespread economic, macro and geopolitical uncertainties sweeping around the world. The Fed raised its target level as high as 20% in the early 1980s to deal with runaway inflation, but we're a far cry from that today — a time when inflation threatens Read More
Top ten best investors ever
Warren Buffett
This name needs no introduction at all, and he is the most popular person in the investing world. Buffett is known to be a value investor. He invests in companies when he believes they are low-priced enough to offer a margin of safety. Buffett's objective, however, has never been buying undervalued companies and selling them once they hit their full value. Rather, he has a long-term approach.
Benjamin Graham
Graham made tons of money for himself and his clients without taking on huge risk in the stock market. He solely relied on financial analysis to decide on the stocks to invest in. Graham also played a crucial role in the Securities Act of 1933, which mandated public companies to disclose their financial statements. He is also known as the father of fundamental investment disciplines – value investing and security analysis. Graham also wrote one of the best investing books of all time, The Intelligent Investor.
George Soros
Born in the 1930s, Soros spent his teen years escaping persecution by the Nazis during WW2. He then went on to study at the London School of Economics before entering Wall Street. Soros is also known as the man who broke the Bank of England. He is also considered a master in identifying and translating broad economic trends into leveraged trades in the bonds and currencies markets.
John Templeton
He is known as the creator of the modern mutual fund, and had a similar approach to Warren Buffett. Templeton started investing at the time of the great depression in the early 1930s, and is known as the pioneer of the mutual fund industry. In 1939, he acquired 100 shares of all NYSE companies trading below $1 with a total investment of $10,400. In the next three to four years, 34 (out of 104) companies went bankrupt, and he sold his entire portfolio for $40,000.
Carl Icahn
Carl Icahn is known as an activist investor or a corporate raider who uses his ownership positions in companies to force changes with an objective to increase the value of his holdings. He is also a value investor who looks for poorly managed companies, and then tries to get a management seat by acquiring enough shares.
Peter Lynch
Lynch managed the Fidelity Magellan Fund from 1977 to 1990. During that period, the fund's assets increased from $18 million to $14 billion. Also, in 11 of those 13 years, Lynch reportedly beat the S&P 500 Index benchmark, garnering an average return of 29%. The index averaged 15.8% during the period. Lynch is also the author of one of the best-selling investment books, One up on Wall Street.
John (Jack) Bogle
Bogle founded the Vanguard Group mutual fund company in 1975, which was one of the biggest and respected fund sponsors. He is a graduate from Princeton University, and then went on to work at Wellington Management Company, where he rose to the position of chairman. After he was fired for a bad merger, he went on to found The Vanguard Group. He came up with the first index fund, Vanguard 500, in 1976.
Bill Gross
He is known as the "king of bonds" and is regarded as the leading bond fund manager. Gross, who is the founder of PIMCO, was the first portfolio manager to be included into the Fixed-Income Analyst Society's Hall of Fame. He was inducted into the Hall of Fame for his contributions to the advancement of bond and portfolio analysis.
Michael Steinhardt
Steinhardt is not a very well known investor, but has an enviable track record. He managed his hedge fund business, Steinhardt Partners, from 1967 to 1995. During that period, he earned his clients a return of 24.5% a year.
Stephen Schwarzman
Schwarzman became the managing director of the investment bank Lehman Brothers at the age of 31. In 1985, Schwarzman along with his friends and billionaire Peter Peterson founded the Blackstone Group, which initially focused on mergers and acquisitions. Later, the company forayed into leveraged buyouts. He was featured in Bloomberg's list of 50 most influential people of the year in 2014 and 2016.
Updated on