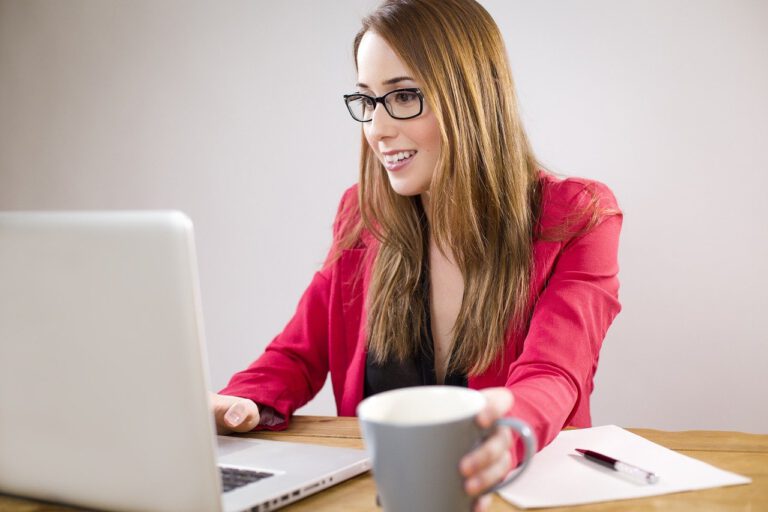 When it comes to growing a business, you'll need some digital tools to make the most of your efforts. Digital tools come in a variety of different flavors, and they all serve different needs for those who are trying to grow a business. From social media to SEO efforts and project management, you may find yourself needing some or most of these digital tools to grow a business.

Q3 2020 hedge fund letters, conferences and more
If you haven't already done so, you might want to check out our guide for tips about how to grow a business here.
Growing Up In The Fund Management Business: This PM's First Stock Was A Value Stock
When portfolio managers get started in the business, their investing style often changes over the years. However, when Will Nasgovitz bought his first stock when he was 12, he was already zeroing in on value investing, and he didn't even know it. Nasgovitz has been with mutual fund manager Heartland Advisors for almost 20 years, Read More
Social media tools to grow a business
One of the first things you'll need to do to grow a business is ramp up your online marketing efforts, and there are many digital tools that can help you do that. If you don't already have a website, social media is an excellent place to start with your marketing efforts. You should start by creating a Facebook page for your business. To get followers, you can invite all of your Facebook friends to like the page.
When you've started to attract followers, you'll need to create some posts for your page advertising your products or services. If you already have a website, you can create posts on your website and link them on your Facebook page. If you don't have a website, you'll need to be a little more creative with your posts to attract new followers.
A fast way to build a following on Facebook is to create viral posts that attract attention. You may need to get really creative to come up with posts that will go viral. To get some ideas, look at what your competitors are doing and come up with a way to make those ideas unique to your business. You might also consider hosting some kind of giveaway to attract more followers. Tools like Facebook Audience Insights can help you get to know your audience so you can cater posts and content that will grab their attention.
Digital marketing tools
To maximize your business' potential for exposure on Facebook, you'll need to schedule content to post throughout the day. Tools like Hootsuite can help you to do this, so you don't need to constantly be on the social network ready to post more content. Try sharing links to content your audience would like and set yourself up as a thought leader in your industry.
An area that's related to social media is email marketing. One of the simplest ways to keep in touch with customers is to send them regular newsletters. The right digital tools can help you schedule those newsletters and keep track of how well they do by analyzing the content.
You'll also be able to see the number of people who actually open those email newsletters and click on the links inside them. Some examples of email marketing tools are Constant Contact and MailChimp.
Options for research
A website is almost an essential tool for businesses now because it enables them to connect with potential customers and educate them about their offerings. In order to get the most out of your website, you will need to do some research to ensure that people can actually find it.
Google has an array of digital research tools to help you grow a business, so you should take the time to familiarize yourself with them. Google Trends enables you to see what topics are trending, so you can tap into those topics with your content as you seek to grab attention. Google Analytics will help you figure out the keywords you should use to help users find your website. Their Search Console will enable you to track how your content is doing and help you identify places where you could improve the content to make it easier for people to find.
Another tool that's great at helping you improve your content is Market Muse. It analyzes the posts on your website and suggests changes to make it easier for people to find your website.  Keyword Hero will also help you identify keywords to target on your website. People will then use these keywords to look for content they want to read about, which is why you want to target the right keywords to attract traffic.
Digital management tools to use as you grow a business
Aside from marketing, you will also need to use some other digital tools to grow a business. Depending on what type of business it is, you might find different tools to be helpful. For example, you might need to use a project management platform like Wrike or Trello to keep track of things and ensure more efficient communication between team members. To improve communication between employees, you might consider using a service like Slack.
Not all businesses might need those types of digital tools, but most businesses could use something to help them with customer relationship management. CRM tools will enable you to keep track of the customers you already have while connecting with prospective customers who might buy from you. HubSpot is a popular tool to help businesses stay organized when it comes to tracking and caring for customers.
Finally, some businesses find the need to use video conferencing software to keep their team members connected. Join.me is one good free option for video conferencing, although there are plenty of others out there. Zoom has also climbed in popularity amid the COVID-19 pandemic. It's easy to use, and conferences lasting up to 40 minutes are free.
Choosing the right digital tools to grow a business
When it comes to growing a business, there are many digital tools that can help. In fact, there are so many tools that it might feel a little overwhelming when you first sit down to think about which ones you're going to use. However, it does help to have a starting point with suggestions for which digital tools to look at when trying to decide how best to grow a business.
Updated on