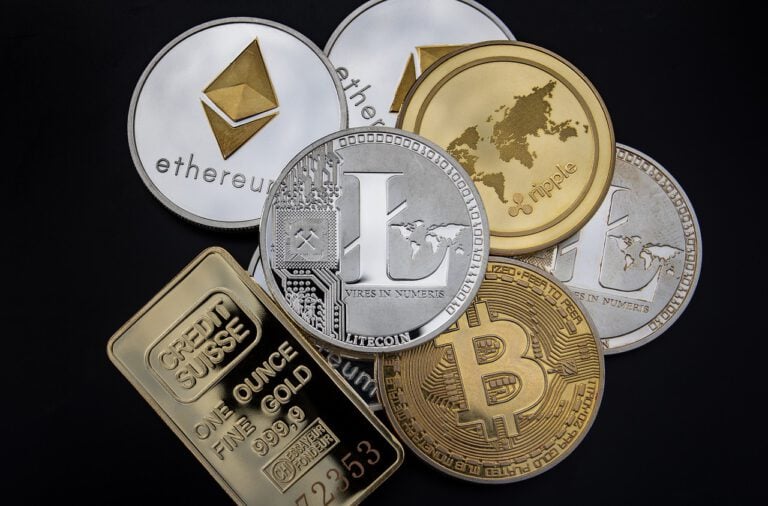 Over recent weeks, multiple companies have announced their findings in surveys regarding cryptocurrency adoption. Some of the results point to a worrying trend – that the more affluent members of developed economies are declining to adopt cryptocurrencies.
Q3 2020 hedge fund letters, conferences and more
First up, blockchain security firm Chainalysis released its "2020 Geography of Cryptocurrency Report." The key takeaway from the top ten countries by cryptocurrency adoption is that crypto seems to appeal to countries with developing economies far more than those with developed economies, with Ukraine, Russia, Venezuela, China and Kenya coming out on top. The United States is the only developed country in the top ten, with all EU countries, as well as Canada, Australia, New Zealand, Japan, Singapore and South Korea notably absent.
Crypto Hedge Fund Three Arrows Blows Up, Others Could Follow
A few years ago, crypto hedge funds were all the rage. As cryptocurrencies rose in value, hundreds of hedge funds specializing in digital assets launched to try and capitalize on investor demand. Some of these funds recorded double-digit gains in 2020 and 2021 as cryptocurrencies surged in value. However, this year, cryptocurrencies have been under Read More
The next intriguing piece of data came from exchange bitFlyer, which indicated that in Japan, the US and EU countries, crypto adoption among those in their 20s was increasing at the expense of virtually every other age group.
Crypto's appeal to developing countries is perhaps unsurprising. The countries in the adoption top ten have several shared characteristics – unstable national currencies, authoritarian governments and a high degree of corruption, leading to low trust in traditional financial infrastructure. Therefore, the decentralized, peer-to-peer nature of cryptocurrencies goes some way toward accounting for their popularity.
A Different Demographic in Developed Economies
Developed countries have different needs from their financial infrastructure and investments. The data seems to point to these needs not being well-met by the cryptocurrency sector's current state. Or put another way, some of the issues apparent in crypto are deterring the world's most affluent populations.
It's definitely a learning opportunity for those of us who spend all day in our comfortable decentralized bubbles.
Cryptocurrency still has barriers to entry that are off-putting to retail investors in developed countries. Even if we set aside the reputation issues caused by the rampant ICO scams of years past, the fact is, onboarding to digital assets from fiat currencies involves accepting some level of friction. Furthermore, high-profile exchange hacks like the recent incident with KuCoin introduce a degree of risk that's likely unacceptable to those used to dealing with traditional banks.
Cryptocurrency users would argue that wallet storage is a way to overcome the dangers of storing assets on exchanges, but the counterargument is that this introduces yet more friction to owning digital assets.
The age cohort data from bitFlyer only underscore these points. Younger users are likely to be more tech-savvy and willing to overcome the friction of owning crypto. They've also come of age in an era when investing in crypto was already an established option. However, younger investors are generally less well-off than those in their 30s and 40s, who have had more time to accrue wealth.
Furthermore, with the world sinking deeper into a COVID-19-fuelled recession, the prospects for the younger generation achieving the same level of wealth as their predecessors have never seemed bleaker.
A Gap in the Market
How has it come to this? It seems most likely that affluent retail investors simply aren't well catered for in the world of crypto, at least as things stand.
The evolution of cryptocurrency services in developed countries has diverged into two separate camps. Established, reputable custodians such as BitGo, Fidelity, Grayscale and Coinbase Custody, are firmly targeted towards institutional investors and high-net-worth individuals. Meanwhile, retail cryptocurrency offerings tend to prize the principles of anonymity and decentralization above all else.
While these principles are held dear within the echo chamber of cryptocurrency, chances are, they matter less to retail investors. The latter are more likely to care about security, usability and decent customer service. Essentially, crypto service providers focus more on the "crypto" than the "service" part.
There are, however, some hints that this status quo could soon change. Cypherpunks may scoff at the idea of Libra, but it's inarguable that Facebook's foray into crypto has done more to help digital currencies go mainstream than any other contender to Bitcoin or Ethereum.
The project continues to wrangle with US regulators, but the recent OCC approval that banks can offer cryptocurrency custody services offers some promise to meet the needs of would-be crypto retail investors. Let's remember, though, that it will take some time for traditional banks to implement the necessary infrastructure.
Fintech Firms Foreshadow Demand
Fintech firms offer more immediate promise. Skrill, a payments service established in 2001 and is now part of the Paysafe Group, is one example of the types of firms that are attempting to fill the gap for reputable crypto. Having first started offering cryptocurrency services in 2018, Skrill has since expanded its range of assets, making it easy for users to buy, sell or trade securely using the same interface as they would for fiat payments.
Revolut and Square have been offering a similar service too. However, recently it was PayPal who joined the competition. In late October, the payments giant announced it will be offering its customers the ability to buy, sell and make payments with cryptocurrencies.
The push to adopt crypto evidently comes from the top. In one interview, Skrill CEO Lorenzo Pellegrino stated that the idea of cryptocurrency "does excite me and that's why I am so keen to further aid its adoption with our companies." When PayPal CEO Dan Schulman revealed in 2019 that he owned Bitcoin after his firm departed from the Libra Alliance, plenty of excited speculation about PayPal's intentions towards crypto followed. We already know what happened subsequently.
In the end, it's far more likely that established firms such as Skrill, Revolut and PayPal will serve as catalysts for mainstream crypto adoption in developed countries than an unknown startup. Not only do they have established reputations in the world of banking help to appeal to affluent retail investors, but they're in a financial position to take the risk.
The "if you build it, they will come" approach is far more likely to succeed for already-thriving and trusted fintech firms than for an unknown startup spending VC funds.
And if they do build it, the chances are that the demographics of cryptocurrency adoption could look very different in the next ten years.
Updated on