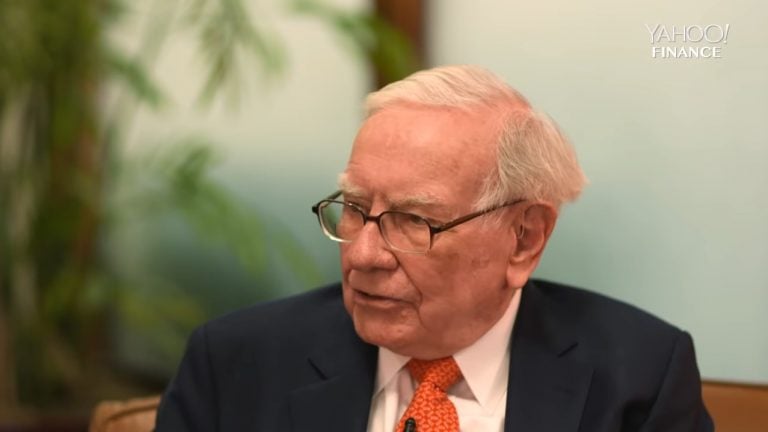 Warren Buffett has spoken about gambling from time to time, and he has also warned investors not to treat the stock market like a casino. The Berkshire Hathaway chief is a firm opponent of gambling, sometimes referring to it as "a tax on ignorance."
Q3 2020 hedge fund letters, conferences and more
What Warren Buffett says about gambling
If you look through Buffett's letters to shareholders and review comments he has made at Berkshire Hathaway's annual meeting, it becomes very clear what his thoughts are on gambling. During the conglomerate's 2007 annual meeting, he described gambling as "a tax on ignorance."
Consistency is what makes the top 50 best-performing hedge funds so strong
Every month and quarter, multiple reports on average hedge fund returns are released from several sources. However, it can be difficult to sift through the many returns to uncover the most consistent hedge funds. The good news is that Eric Uhlfelder recently released his "2022 Survey of the Top 50 Hedge Funds," which ranks the Read More
To demonstrate the ills of gambling to his children, Buffett installed a slot machine in his home and paid them their allowance all in dimes. He said he had all of their allowance back the same day he gave it to them. His children learned how easy it is to lose all their money while gambling.
Buffett has said that humans usually like to seek thrills, and that could be why so many people enjoy gambling. Aside from talking about actual gambling, he has had plenty to say about the dangers of treating the stock market like a casino. In a CNBC interview in 2018 (via USA Today), Buffett said many "like to gamble in the stock market," adding that the habit is "insane" and that "to risk starting all over again and losing everything is madness."
On treating the stock market like a casino
Gambling in the stock market goes beyond mere speculation. One of the habits Buffett has especially spoken out against as a form of gambling is borrowing money to buy stocks. The Financial Industry Regulation Authority (FINRA) reports that investors have started to buy more and more stocks on margin, meaning they're borrowing money to buy them.
In September, investors had more than $654 billion in margin debt. That's an increase from August when the number was in the $645 billion range. If this trend continues, there could be a new record for margin debt soon. The current record was set in January 2018 when investors held $665.7 billion in margin debt. Buffett has said there's no reason to buy stocks on margin unless they are "in a hurry to get rich and willing to go broke." He also advises investors to "get rich slowly."
Buffett has also said in a CNBC interview in 2017 that China's stock market sometimes has casino-like characteristics because it is relatively young compared to U.S. stock markets. The Shanghai Stock Exchange opened in 1990, while the New York Stock Exchange has been in operation since the late 18th century.
Warren Buffett is often referred to as the "Oracle of Omaha," so investors would do well to listen to his advice about the stock market and gambling. Many people could probably say they have gotten rich from listening to Buffett's wisdom on investing.
Updated on