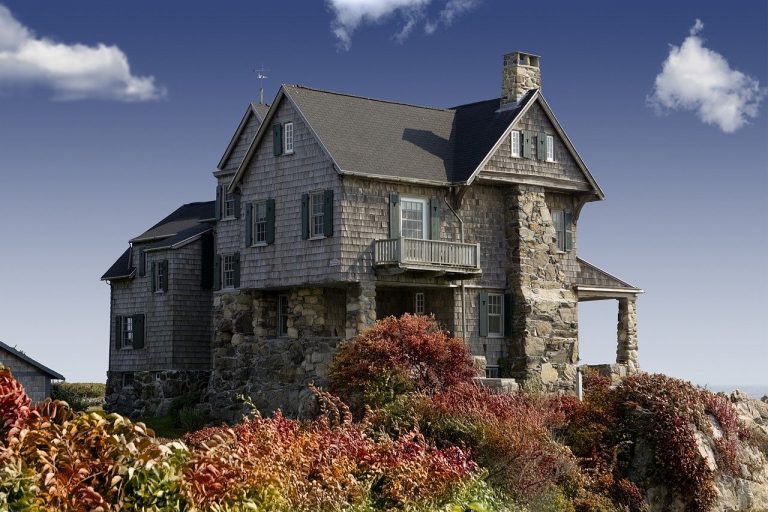 The coronavirus pandemic has dragged on longer than most could have anticipated. What started as a short lockdown in March to "slow the spread" has turned into months of high unemployment, lost wages, intermittent lockdowns, and uncertainty about the future.

Q3 2020 hedge fund letters, conferences and more
The unsteadiness in most Americans' lives is especially impactful to their ability to pay — or not pay - their mortgage or rent payments. Clever's newest research report surveyed 1,000 Americans and found that almost one-fourth have missed one of these payments in 2020.
This Long/ Short Equity Firm Sees A Time-Arbitrage Opportunity In This Pest Control Merger
Yost Partners was up 0.8% for the first quarter, while the Yost Focused Long Funds lost 5% net. The firm's benchmark, the MSCI World Index, declined by 5.2%. The funds' returns outperformed their benchmark due to their tilt toward value, high exposures to energy and financials and a bias toward quality. In his first-quarter letter Read More
Here are some further effects COVID-19 has had on Americans and what it means for the real estate industry.
Missed or deferred mortgage or rent payments
Renters in the U.S. have even more to worry about than keeping themselves safe in their apartment. More than half of Americans surveyed said they've missed or deferred at least one payment in 2020. Of those who missed a payment, nearly half missed a payment related to housing: 21% said they've missed a rent payment, and 21% said they've missed a mortgage payment this year.
This is especially alarming, as it could lead to eviction or foreclosure. And while there is a current moratorium on evictions and many lenders have offered mortgage forbearance to homeowners, this doesn't mean tenants can't be evicted later or that homeowners will be able to pay back all their missed payments on top of late fees.
Americans aren't missing these payments to purchase large-screen televisions or go on grand international vacations. In fact, 37% said they instead had to use this money to pay for food or groceries.
In addition to missing housing payments, 45% said they have missed or deferred student loan payments, 34% a TV, internet, or phone service bill, and 30% a credit card payment. About 30% have also missed a medical payment, and 27% have missed paying a utility bill.
Crushing credit card debt
Americans were drowning in debt well before the pandemic, but shutdowns, lost wages, and other impacts have exacerbated the problem: 52% of Americans carry a balance on their credit card month-to-month, 79% of whom carry at least $1,000 in credit card every month. Considering many credit cards have an interest rate around 20%, this means people are paying much more for their purchases than if they were to pay cash. And due to the pandemic, 23% are using their credit cards to cover expenses, which may include utility bills and other necessities.
Millennials are especially feeling the heat
Less-established millennials who are still dealing with school loans and past economic impacts are especially vulnerable financially to the impacts of COVID-19. While Americans in general have an average of $41,559 in non-mortgage debt — $7,512 more since 2019 — millennials have 34% more debt than the average American.
Compare this to baby boomers, and the difference is even more stark — while millennials have an average of $55,761 in non-mortgage debt, baby boomers have just $21,936. Plus, millennials are three times as likely to miss or defer credit card payment, twice as likely to miss or defer a mortgage payment, and twice as likely to miss or defer a medical bill than baby boomers.
Another stimulus check would help
According to the study, 81% of Americans say a second stimulus check would be a huge help to them. They would use a stimulus check to pay bills, including their mortgage or rent payments (47%), pay off debt (45%), buy groceries and other necessities (32%), or put it in savings (31%).
If tenants can't pay rent, landlords can't pay mortgages
Undoubtedly, these grim statistics will impact the real estate industry, in a positive way for some but negatively for others. If tenants are experiencing lost wages, job losses, and no new stimulus deal, owners of residential rental properties may see missed rent payments as a result.
These landlords — currently unable to evict tenants who can't pay rent — may then struggle to pay their own mortgage payments on those properties. The extent of this shortfall depends heavily on how many tenants are unable to pay and the investor's amount of leverage.
It takes just one missed mortgage payment and 120 days for a lender to legally move forward with a foreclosure. We may see investors trying to offload some of their properties quickly to avoid foreclosure and reduce their leverage — or even opting to invest in something beyond real estate, such as dividend stocks. Those selling may opt to use a discount real estate agent, but it's important to also be aware of the additional costs associated with selling a home.
Backlog of evictions and foreclosures
Real estate investors ready to buy may be able to capitalize on foreclosures and quick sales among both homeowners and overleveraged real estate investors. We're already beginning to see more foreclosures, despite the moratorium — in fact, foreclosures increased across the U.S. 20% in October 2020.
This isn't all too surprising, as 46% of homeowners who missed payments in 2020 reported being at least $2,000 behind on their mortgage and may not be able to catch up, according to another study by Clever in September.
But, investors may not see the huge influx of foreclosure anytime soon. First, current landlords are unable to evict tenants until after December 2020 at the earliest. And with the large backlog of foreclosures in courts due to similar moratorium, it's likely most lenders won't be able to process and resell foreclosures until late 2021. Although there may be a future influx of low-cost homes on the market, we are unlikely to realize this anytime soon.
Americans are struggling financially during the COVID-19 pandemic. As the pandemic continues into the new year, it will continue to negatively impact Americans and their finances.
Updated on