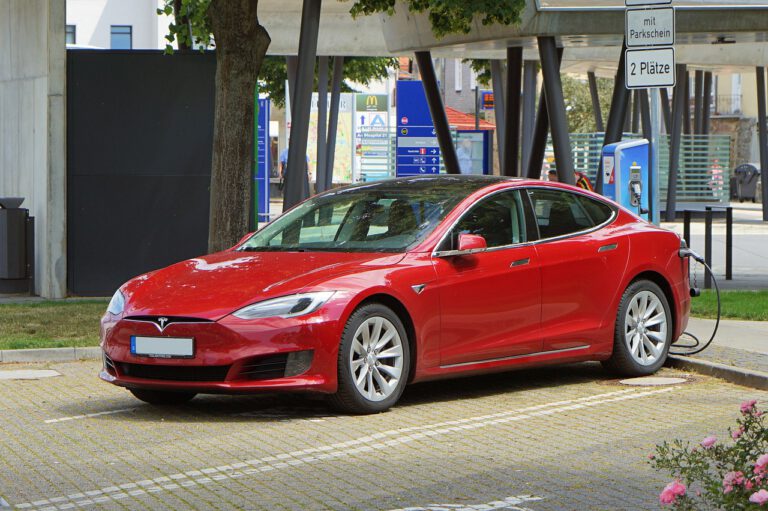 Whitney Tilson's email to investors discussing Tesla's full self-driving rewrite beta; Tesla bear's case; The Hummer EV and how it compares to the Cybertruck; Tesla dissolves its PR department; Daimler Trucks partners with Waymo to build self-driving semi trucks.
Catching up on various Tesla articles and videos…
Q3 2020 hedge fund letters, conferences and more
ValueWalk's July 2022 Hedge Fund Update: Tiger Cub Hedge Fund Shuts Down
Welcome to our latest issue of issue of ValueWalk's hedge fund update. Below subscribers can find an excerpt in text and the full issue in PDF format. Please send us your feedback! Featuring Andurand's oil trading profits surge, Bridgewater profits from credit, and Tiger Cub Hedge Fund shuts down. Q1 2022 hedge fund letters, conferences Read More
Tesla's Full Self-Driving Rewrite Beta
1) Tesla released full self-driving rewrite beta to limited set of customers. Here's Tesla bull Rob Maurer (Tesla Daily on YouTube) with a review of it: Tesla Full Self-Driving Rewrite Compilation Video + Analysis, & Impact on TSLA (9:35)
My analyst Kevin comments:
It's another tesla rorschach test
Bulls: The future is now
Bears: Looks like a distracting Atari game 😂
I don't think this means Tesla has won - not even close. Many possible outcomes from here. I'm most worried about a giddy fanboy tragedy of course, and I'm sure Musk is too which is why he's emphasizing safety, a slow rollout, and making them sign NDAs AND sending only to a small group for now.  But, nonetheless very interesting to watch. This is uncharted territory.
Here's what bears have to say: Tesla's Full Self-Driving Scam. Summary:
Since 2019 Tesla promises that who buys a full self-driving package (currently at $10,000) will have a robotaxi that earns $30,000 by itself, although Elon Musk even promises full autonomy for much longer. In late October 2020 Tesla released a first version of its software that still is only at level 2 autonomy, even doing "the worst thing at the worst times". Elon Musk claimed repeatedly, even a year later in 2020, that robotaxis were coming soon. https://twitter.com/elonmusk/status/1...
That current Tesla cars can achieve level 5 autonomy with the current hardware and sensors is being doubted by many experts in the industry. The current release is utterly inapt for the general public, posing a huge security threat to traffic. Tesla is generating large amounts of income by charging thousands of dollars in advance without delivering anything close to what they advertise. Tesla has a history of financial struggles for years and only turned profitable for the last year, quite accidentally when they started their full self-driving scam.
Consumer Reports on Tesla's Autopilot: Tesla's Autopilot a 'distant second' to GM's Super Cruise system in Consumer Reports testing. Excerpt:
GM's Super Cruise topped Consumer Reports testing of active driver-assist systems, leaving Tesla's Autopilot "a distant second."
Super Cruise on a Cadillac CT6 sedan scored 69 out of 100 points, while Tesla's Autopilot on a Model Y was second at 57 points.
This is the second time Super Cruise has topped Consumer Reports' testing of active driver-assist systems.
Tesla Bear's Case
2) A Tesla bear's case:
Tesla has been hard to model alright:
The energy business has gone straight South, almost linearly every quarter, since the end of 2016. I don't have the numbers in front of me this moment, but is it down 90% or only 80% since then?
Elon promised 20,000 cars per week back in 2017-2018. They're basically at 500,000 now, 2-3 years after it was supposed to happen.
One million robotaxis by 2020 was the promise on April 22, 2019.
Level 5 (driverless) for every Model S and X (and of course the 3 and Y later) was the promise on October 19, 2016. Tesla doesn't even have a *permit* to test any flavor of driverless vehicle in California yet.
Norway: VW ID3 outselling Tesla Model Model 3 by 26:1; Netherlands: VW ID3 outselling Tesla Model 3 by 50:1; Spain: VW ID3 outselling Tesla Model 3 by 3:1 (source: https://eu-evs.com/)
Based on any reasonable multiple on the company's very poor results, I think a fair valuation is (or rather, should be) around $4 billion, or 99% lower than its current $400 or so billion.
The Hummer EV and how it compares to the Cybertruck
3) Kevin on GM's announced Hummer EV:
A good summary and comparison to competition (Tesla, Rivian, Bollinger) by one of the most open-minded Tesla Youtubers: The Hummer EV and how it compares to the Cybertruck
Funny that GM used that proprietary Nikola technology in the "unveil" video. Do I think that GM can produce this truck by next fall that sells for 112K??  I sure hope so!!  But funny nonetheless.
A friend comments:
I had high hopes for the GMC Hummer and it didn't disappoint.  The price range was pretty much what I had expected.
It's clear that this is a production-ready vehicle.  You can see it in the interior in particular, with the switchgear, and how the bed has been finished with the spray-in bedliner and so forth.  This thing is on its way to production, without any bait-and-switch design features.
The thing about the GMC Hummer is that it's real.  It's not a "Let's hope that we can execute on something that we've never done before" which is the problem with all the other companies and designs, perhaps with the exception of the Ford F-150 BEV -- which will arrive in dealerships 3-6 months after the Hummer (but likely cost a lot less).
The Chief Engineer of the GMC Hummer is Al Oppenheiser.  He was the chief engineer of the Chevrolet Camaro from 1985 until the end of 2018.  He knows how to execute on a quality product, which meets all regulations and practical issues.
So many BEV pickup trucks only exist in the concept/prototype stage.  They made one or two for early evaluation purposes.
You could say the same thing about the GMC Hummer too -- but if I had to bet on which one will actually make it to market at exactly the timeline that has been promised, with quality manufacturing (fully tested BEFORE production begins, not AFTER), and delivering on the specs that were promised, my money is on the GMC Hummer.
As for the price: GM has put a realistic price where they don't lose too much money per unit sold.  Could they have said "Heck, let's just cut that by half, just for the heck of it?"
Yes, they could.  But this is a responsible company, so they didn't.
The one thing I didn't like about it:  The width. It's 86.7 inches wide.  That's bananas.  A regular full size pickup truck is 80 inches wide, plus or minus some fractions.  The new RAM TRX is 88 inches, which is the widest thing on the road, I think.  I would have preferred it if they had kept it to 80 inches, just like all the other full-size trucks from GM, Ford, RAM, Nissan and Toyota.  86.7 is excessive.
I view the Ford F-150 BEV as the only realistic competition to the GMC Hummer at this point.  Everyone else is a toy.
Tesla dissolves its PR department
4) You don't see this every day: Tesla dissolves its PR department — a new first in the industry.
One friend sent me this commentary from a pro-Tesla blogger: Why did Tesla dissolve its PR department? My analyst Kevin commented:
He's dead on about the significance of what they announced at the battery day. Part of the negative coverage was because of Elon sandbagging too hard about the tech not being ready. He's worried about the Osborne effect on near term sales of 3 and Y, just like the Model Y unveil was LAUGHABLY bad to not hype it too much and lose 3 sales before the Y was ready for manufacturing...
5) Good to see: Daimler Trucks partners with Waymo to build self-driving semi trucks
Updated on