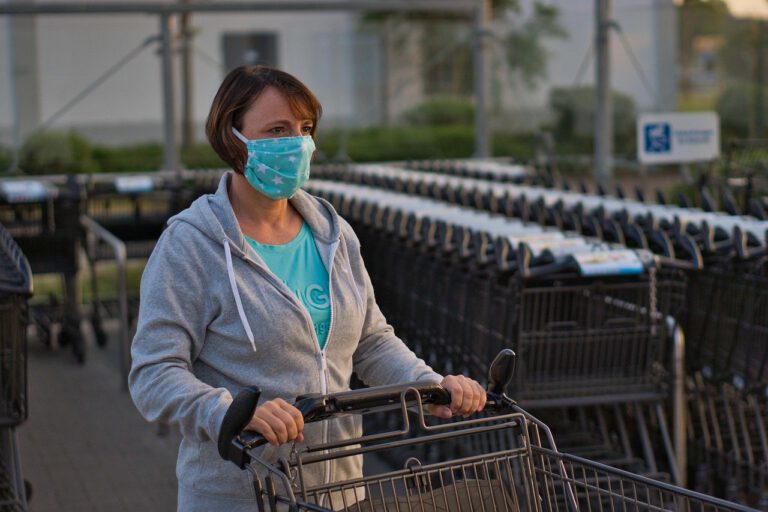 With finances tighter for many around the country, our expert, Katharina Lueth from savings provider Raisin UK has provided some handy tips on the things you should, and maybe shouldn't spend money on in a pandemic.

[activisitnvesting]
Q3 2020 hedge fund letters, conferences and more
This CTA Is The Best-Performing Hedge Fund This Year
As equity long/short hedge funds have struggled this year, managed futures funds have been able to capitalize on market volatility and generate some of the best returns in the hedge fund industry. The managed futures sector refers to funds known as commodity trading advisors, or CTAs, which generally use a proprietary trading system to trade Read More
Should Spend Money On
Home office equipment
If you're going to be working from home for the foreseeable future, make sure you invest in some good quality desk equipment and a good office chair, as often our home set-ups don't meet the same standards as our office.
Hobbies & crafts
If you're in the position where you're back to being at home a lot and still have some disposable income, there's nothing wrong in investing some time in something frivolous that you enjoy while you're at home. Whether that's games, crafting or another hobby you enjoy – lockdown can be damaging to our mental health, so don't feel guilty about treating yourself to something that doesn't seem like an 'essential' spend.
Exercise equipment
If you've found your usual exercise routine has been compromised because of lockdown, then buying home exercise equipment, whether you need free weights, a yoga mat or even a treadmill, is something you could reap the benefits of for years to come.
Shouldn't Spend Money On
Anything not considered a necessity
A necessity is something that you can't live without. Hair colourings, extravagant Christmas presents, and seasonal trips are enjoyable, but they aren't vital. The pandemic has put many of us in the same boat with a lot of restrictions on what we can and can't do, and you might want to spend your money on unnecessary things for yourself and others. Avoid the temptation to spend outside your means when it comes to buying gifts that might put you in a financially difficult position. With multiple job losses a concern at the moment, people may be in a situation where they can't return the favour of an extravagant gift and should understand you being more frugal.
Depending on what restriction tier you're in, you might not have a choice of dining out or going out for drinks at the moment, but if you do, remember that you don't have to overspend. Think about how much you're going to spend or set yourself a strict budget. Don't blow your budget and then come to regret it later on in the month when you could have saved that money for something else.
Travel
If you don't have any reason to travel, then don't. If you do, look at cheaper options. Is your car more budget-friendly than if you took public transport? Weigh up your options. That way, when it comes to the cheaper option, you can have a savings pot for the leftover money that you don't use.
Food shopping
Use the pandemic as an option to consider the food you buy. You shouldn't buy everything and anything just because it's cheaper, but you might take a hefty amount of cash off of your shopping list by choosing cheaper options. Instead of buying a well-known branded food item, you could opt for a supermarket own-brand. You might end up saving a lot more than you bargained for, not to mention you may end up liking supermarket own-brand items more.
Overpriced bills
Take an evening to look at your financial situation. It might be a bit draining, but if you find you can save a lot of money each month, it will be worth it in the long run. If you're one of the people that will be working from home this winter, have a shop around for cheaper energy bills and make sure you have the best internet provider. Paying more than you need to only becomes noticeable once you choose a cheaper option, and the sooner you do so, the more you'll save.
---
About Raisin: 
Raisin is an online savings solution that has been designed to help you earn more money from your savings. With a range of partner banks offering FSCS protected savings accounts with competitive rates in one place, they take the hassle out of finding the right savings account for you.
About Katharina:
Katharina Lüth is the Vice President of Europe at Raisin GmbH and Chairwoman of Raisin UK, and has over 15 years of experience in the financial services sector delivering best in class solutions for some of the world's leading finance businesses.
Through scaling a startup from a single market to a pan-European business, creating award winning organisations and transforming businesses to become more agile, Katharina has become a recognised thought-leader on leadership skills and gender diversity in finance, personal finance topics, the challenges of Open Banking partnerships, EU regulation and Brexit.
Katharina also has insights into large scale platform migration and the impact of remote working. Katharina's mission is to make it easier for individuals to make better financial decisions, empowering them with access to convenient, attractive, low-cost financial products.
Updated on