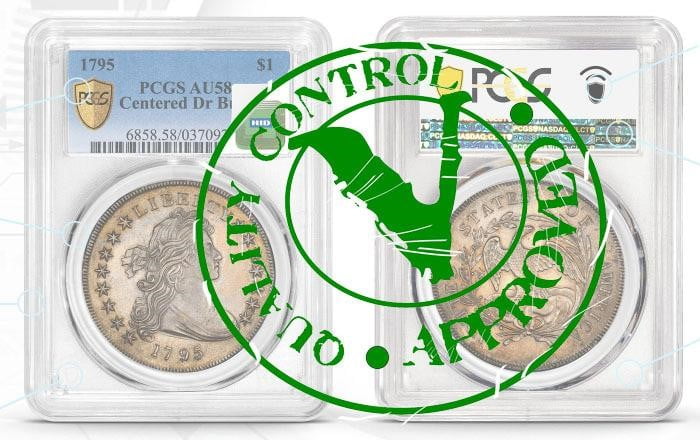 In October, the prominent grading company PCGS will start embedding NFC technology in all its encapsulated coins, medals, tokens, and banknotes. This new technology comes in all Gold Shield and standard holders, and it will not affect the price of PCGS's service. The PCGS NFC insert is the first of its kind, and this makes PCGS a pioneer in such technology as a grading company. Counterfeiting is becoming more and more difficult to master thanks to new advances like the PCGS NFC insert!
Q2 2020 hedge fund letters, conferences and more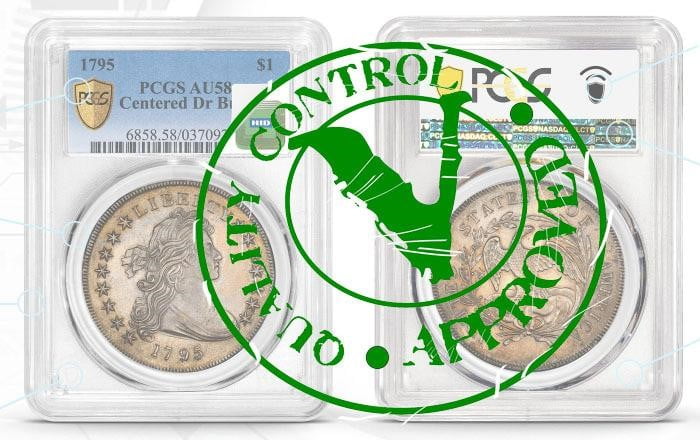 Jim Chanos Unveils Lastest Short As Fund Manager Bets On Further Market Declines
Jim Chanos has a new short target in his sights. Earlier this week, the hedge fund manager disclosed that he is betting against "legacy" data centers that face growing competition from the trio of technology giants, which have previously been their biggest customers. The fund manager, who is best known for his winning bet against Read More
What is PCGS?
PCGS is an acronym for Professional Coin Grading Service, and it is one of the most respected grading services in the US. Since coin collecting grew in popularity in the 1900s, it eventually became clear there needed to be a better grading system aside from simple adjectival terms such as "Fair", "Good", and "Uncirculated."
A small group of coin experts in the US united in 1985 when they recognized that a rare coin industry needed an organized grading service. As a result, PCGS began with a vision to unify the universal standard with the Sheldon scale created by Dr. William Sheldon, a numismatist, in 1948. While this grading system was already in place, PCGS was able to offer an authoritative third-party perspective. They also brought together a national network of reputable dealers to offer reliable protection and appraisal services.
PCGS today offers appraisals of a coin's condition, backed by a guarantee, and a national network of reputable coin dealers to offer reliable protection for rare coins. Its grading system evolved the rare coin industry as a whole. Today, PCGS keeps moving forward with coin collectors at the forefront of its mind and offers superior security with its PCGS NFC insert.
What is NFC Technology? How did PCGS Start Using NFC Technology?
NFC (Near Field Communication) technology is not a brand new creation. In fact, it is similar technology to the chip that credit cards and debit cards have been using for years. Another company this year, MintID, also began using NFC technology as part of their products: the MintID silver bullion line. Nevertheless, the PCGS NFC insert is a large leap for the third-party grading service. By using this technology, PCGS aims to be a trendsetter for other grading companies to better secure numismatic coins, currency, bullion coins, and more.
The PCGS NFC insert first appeared as part of the PCGS Gold Shield holder. This holder was unveiled earlier this year in a limited fashion to test the compatibility and response from the users—both of which were positive. To add this security to their holders, PCGS partnered with HID Global to augment their products with NFC technology. Therefore, every holder from coins to banknote holders will have this inert technology inside the case or holder for your item.
This technology also will not harm your product in any way. All you need to do is download the free PCGS application on your iOS or Android phone to authenticate it.
Brett Charville, the President of PCGS, came forth with this statement:
"PCGS is the industry leader in fighting counterfeiting. PCGS has always been ahead of the curve in the numismatic industry regarding technology, and the inclusion of NFC technology is just the latest way we can stay one step ahead of counterfeiters and ensure collectors and dealers that their PCGS coins and banknotes are exactly what the label promises."
He finished his statement off with, "you collect, we protect."
How Do the NFC Inserts Work?
The PCGS NFC insert does not require any hardware or software updates. Nor does it have moving parts or a battery. The cases will remain the same to keep your item(s) safely packaged. All PCGS implemented was extra security for your product. Also, PCGS maintains without any exposure to the elements or damage, the inserts will last beyond the general lifespan of 100,000+ scans, and over 40 years.
Investors will be delighted to hear this new technology actually arrives at no additional cost! This is the new streamlined label for PCGS. However, the QR code that appears on PCGS's graded items will no longer be printed on labels in the future. On the other hand, the barcode will still work with the PCGS Cert Verification app. This new insert is at no extra cost unless you wish to buy the PCGS Gold Shield security.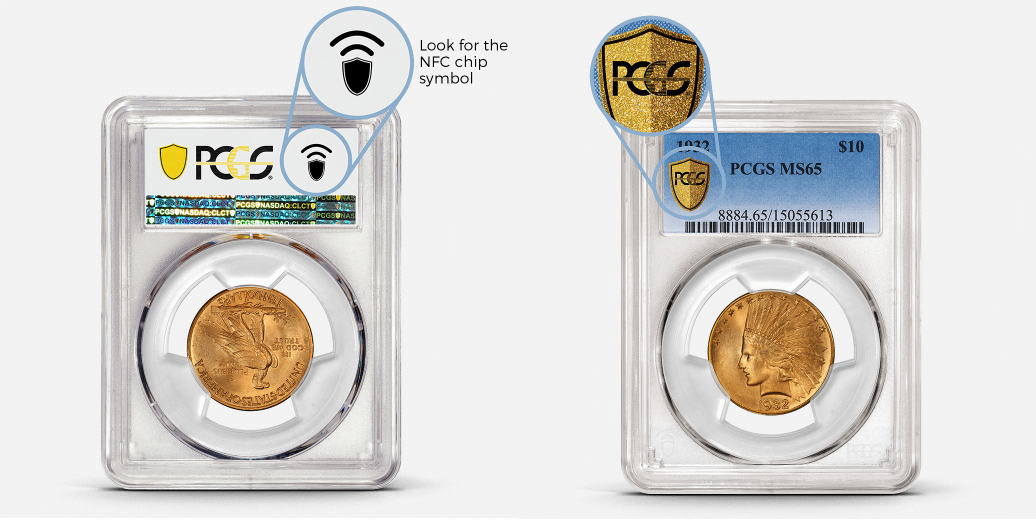 Source: PCGS
When you use the PCGS Cert Verification app, this technology becomes the most secure anti-counterfeiting method on the market. The PCGS NFC insert holds a URL that creates a cryptographic one-time password that changes whenever the insert is tapped. Then, the HID Trusted tag Cloud Authentication service validates the password. This then matches the insert to the slab PCGS issued to your specified product. As a result, this integration allows PCGS to confirm the authenticity of the insert in addition to noting any potential red flags.
How Do I Know If MY PCGS Holder Has the PCGS NFC Insert?
From October 2020 forward, all PCGS holders with NFC Technology will have a new NFC symbol on it. Therefore, anything graded pre-October 2020 will not have this NFC insert. This consists of a shield with three bands above it on the reverse of the slab and/or on the bottom left corner in the holder within the plastic. This will not harm the graded item within the packaging. Specially labeled coins, however, might only display the symbol in the bottom left obverse.
The latest PCGS graded new releases in our store include the 2020 Palladium Eagles coins. Although this is the newest graded edition we have graded by PCGS, they are among the last to have the original labels without this new NFC technology. This includes the SP 69 First Strike, SP 70 First Strike, and SP 70 First Day of Issue coins. Moving forward, the new PCGS NFC insert shall appear on all products.
Updated on