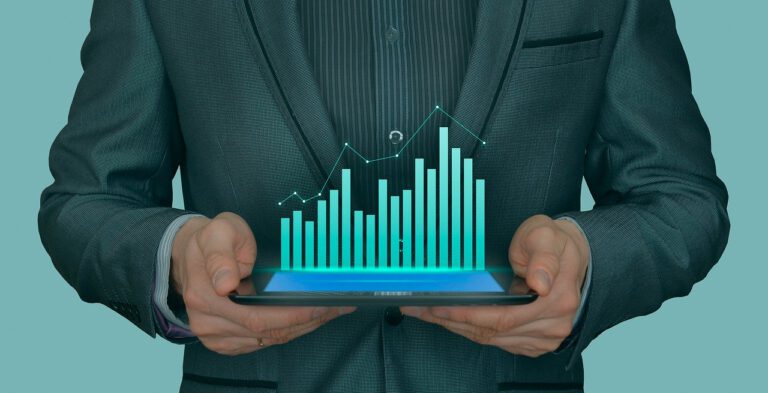 As part of my monitoring process, I follow the dividend increases for companies I own, and companies on my watchlist. This process can also put companies on my watchlist, if I see and exciting dividend growth story.
Q2 2020 hedge fund letters, conferences and more
Three Companies Raising Dividends
I typically focus on the companies that have managed to increase distributions for at least a decade. There were three companies that fit those parameters last week. The companies include:
After 10.1% Return In 2020, Mohnish Pabrai Changes Strategy [2020 Letter]
Mohnish Pabrai's flagship hedge fund, the Pabrai Investment Fund II, returned 29.6% in the second half of 2020. Following this performance, the fund returned 10.1% net for the year, underperforming the S&P 500 but outperforming the Dow Jones Industrial Average, which returned just 9.7%. According to a copy of the investment manager's year-end letter to Read More
OGE Energy
OGE Energy Corp. (NYSE:OGE) operates as an energy and energy services provider that offers physical delivery and related services for electricity and natural gas primarily in the south-central United States. It operates in two segments, Electric Utility and Natural Gas Midstream Operations.
The company raised its quarterly dividend by 3.90% to 40.25 cents/share.
"Strong operational execution at the utility has enabled us to increase our dividend for the 14th consecutive year," said Sean Trauschke, Chairman, President and CEO of OGE Energy. "We realize many of our shareholders count on our dividend for income, and I am grateful for the hard work and dedication of our members to provide value to our shareholders during these difficult times."
Over the past decade, OGE Energy has managed to grow dividends at an annualized rate of 7.60%. It is a dividend achiever with a 14-year track record of annual dividend increases.
OGE Energy grew earnings from $1.50/share in 2010 to $2.16/share in 2019.
The company is expected to earn $2.13/share in 2020 and $2.21/share in 2021.
The stock is fairly valued at 14.60 times forward earnings, yields 5.20% and has a payout ratio of 75.60%. I would expect dividend growth rates of around 3% over the next decade.
Starbucks Corporation
Starbucks Corporation (NASDAQ:SBUX) operates as a roaster, marketer, and retailer of specialty coffee worldwide. The company operates in three segments: Americas; International; and Channel Development.
SBUX Starbucks increased its quarterly dividend by 9.80% to 45 cents/share.
"The Board's decision to raise our quarterly dividend demonstrates confidence in the strength of our recovery and the robustness of our long-term growth model," said Kevin Johnson, Starbucks president and CEO. "Our cash flow generation is strong, and we remain committed to reducing our financial leverage while continuing to invest for future growth," concluded Johnson.
Starbucks initiated its dividend in 2010 and has increased it in each of the past 10 years. During the past five years, it has managed to grow dividends at an annualized rate of 22.10%.
Starbucks managed to grow earnings from 62 cents/share in 2010 to $2.92/share in 2019.
Starbucks is expected to earn 95 cents/share in 2020 and $2.70/share in 2021.
The stock is overvalued based on 2020 and 2021 times earnings estimates. The dividend is not covered out of 2020 earnings. The payout is high even based on 2021 earnings. It is quite possible that Starbucks will weather the Covid-19 storm stronger than before. Of course, if we get a second wave of lockdowns, it may be interesting to see if investors would reevaluate the business downward.
Bank Ozk
Bank Ozk (NASDAQ:OZK) provides various retail and commercial banking services.
Bank OZK increased its quarterly dividend by 0.90% to 27.50 cents/share. It has increased dividends for 24 years in a row. The current distribution is actually 10% higher than the distribution paid during the same time last year. The bank has managed to grow distributions at an annualized rate of 21.90% during the past decade.
The bank has managed to grow earnings from 67 cents/share in 2010 to $3.30/share in 2019.
The bank is expected to earn $1.67/share in 2020, and $2.53/share in 2021.
The forward payout is at 65.90%, but if earnings do rebound in 2021, the payout drops to 43.50%. I do not like drops in earnings per share. My model looks for growth in earnings, dividends and intrinsic value over time. Short-term weakness does happen, but it changes the dynamic.
If you believe any problems by Bank OZK are temporary, and not indicative of a permanent change for the worse, the stock is fairly valued at 13.20 times forward earnings and offers a dividend yield of 5.10%.
Relevant Articles: