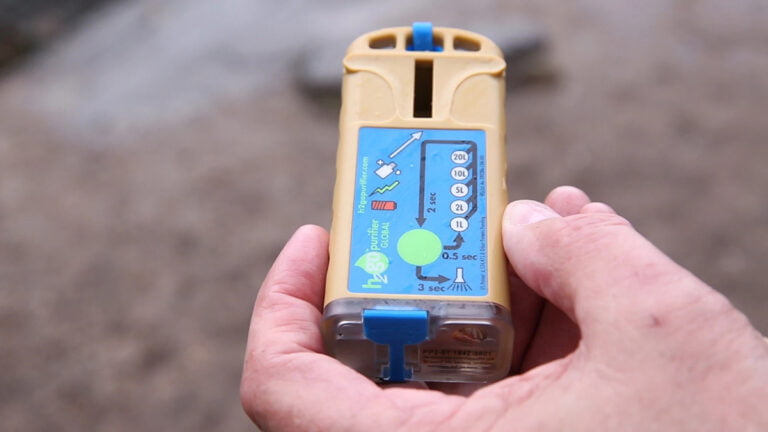 If you love traveling, hiking or working in disaster relief regions, then one of your biggest concerns is the availability of safe drinkable water. But now, thanks to technology, this doesn't need to be a concern to you anymore. All you need is a H2gO purifier.

Q3 2020 hedge fund letters, conferences and more
Simple solution to make water drinkable
No, it is not some type of bulky water purifier system, rather a pocket-sized device that you can easily carry wherever you go. Moreover, it is a low-cost product that disinfects water effectively. This hand-held lightweight (3.8 oz) gadget comes with a testing kit, charging cords, and a mixing bottle.
Fund Manager Profile: Zhang Hui Of China's Southern Asset Management
Historically, the Chinese market has been relatively isolated from international investors, but much is changing there now, making China virtually impossible for the diversified investor to ignore. Earlier this year, CNBC pointed to signs that Chinese regulators may start easing up on their scrutiny of companies after months of clamping down on tech firms. That Read More
You can easily pack all the contents into a mesh bag that comes along with this purifier. If you don't want to carry all the parts, you can charge it once and the battery should last for about 75 gallons of water, or enough to provide drinking water to a family for about a week.
The company claims the product has a lifetime capacity of 124,000 liters (32,000 gallons) without replacing any parts. Additionally, charging it is easy as well. You have an option to charge it via USB, as well as through a solar panel.
Using it is pretty easy also. All you need is salt. Just add salt to a little water (from your water source), and then put the resultant solution into the device. Then, with a push of a button, the gadget gives it a chlorine-based solution to disinfect the water. The gadget comes with volume settings of 1, 2, 5, 10, and 20 liters.
H2gO Purifier: Does it work?
Talking about whether or not it actually makes the water drinkable, there is no reason to doubt the credibility of this device. The device has been certified by the WHO (World Health Organization) as meeting their "most basic classification for Household Water Treatment Systems."
If you have doubts about the device's durability, you won't need to worry about that either. It is built to meet military standards, and is water-resistant up to 60 feet.
So, there is no doubt that this little piece of magic is effective and does what it is supposed to do. The only thing you need to determine is whether or not you need it. Also, before you go for it, you must know that it not a water filter, but rather a disinfectant that removes bacteria and viruses to make water drinkable.
The H2gO purifier costs just $99 and for NGOs there is separate pricing. For more details on this little wonder, visit this link.
Full disclosure: This product looked very cool and useful so we decided to ask the company for a unit. They were nice enough to send us one in return for an honest review.
Updated on